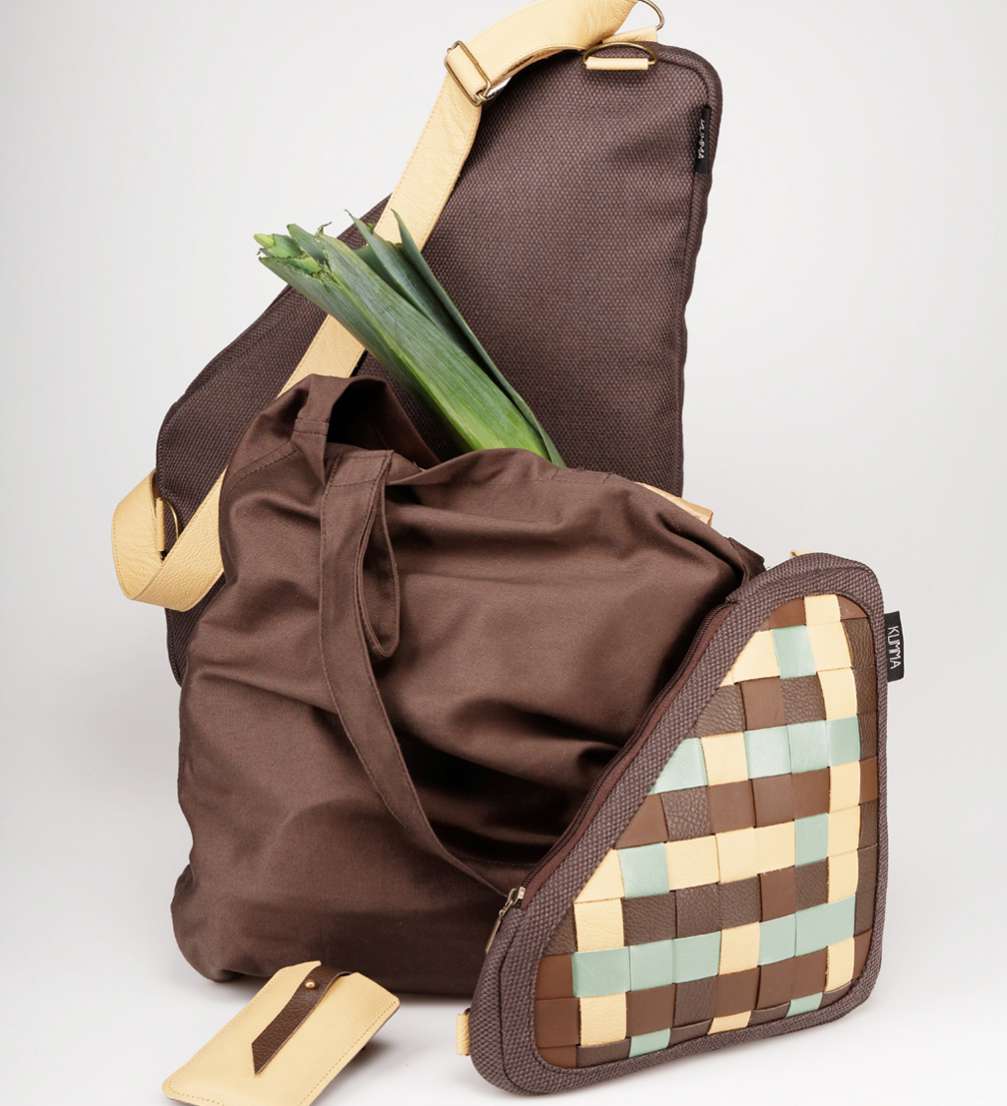 Liene Bukovska — bag kit «Kumma». Photo — Oskars Broks
Modular bag kit «Kumma» is designed especially for people in wheelchairs. It provides security, free movement, and highlights individual style.
Disability limits not only freedom of movement, but independence of an individual as well. Even though environmental accessibility and improvement of product design have become urgent topics, there are still many unsolved problems that make the everyday of people in wheelchairs difficult. Everyone has a certain set of daily use items that require a bag to be carried around. People in wheelchairs need a bag that does not limit movement, is convenient for shopping and secure in public transportation.
Disabled people mostly use backpacks and hang them on the handlebars behind the backrest of a wheelchair. Thus the bag is not visible and inconvenient to reach, and the risk of loss and theft increases. Women in wheelchairs often hang a handbag on the neck for the most valuable items — wallet, mobile phone, documents.
«Kumma» consists of three different bags — shopping, everyday and small. They can be worn all together or separately. The shopping bag can be attached to the backrest of a wheelchair, or hanged on the neck and supported by knees in front. The two smaller bags are designed for the more valuable items and worn in front of the body, where they are clearly visible and easily reachable, and fit closely to the chest. There are four colour variations, and the bags are made of furniture fabric, which is durable and easy to clean. Thick cotton is used for the shopping bag, and the small bag is decorated with colourful leather ribbons.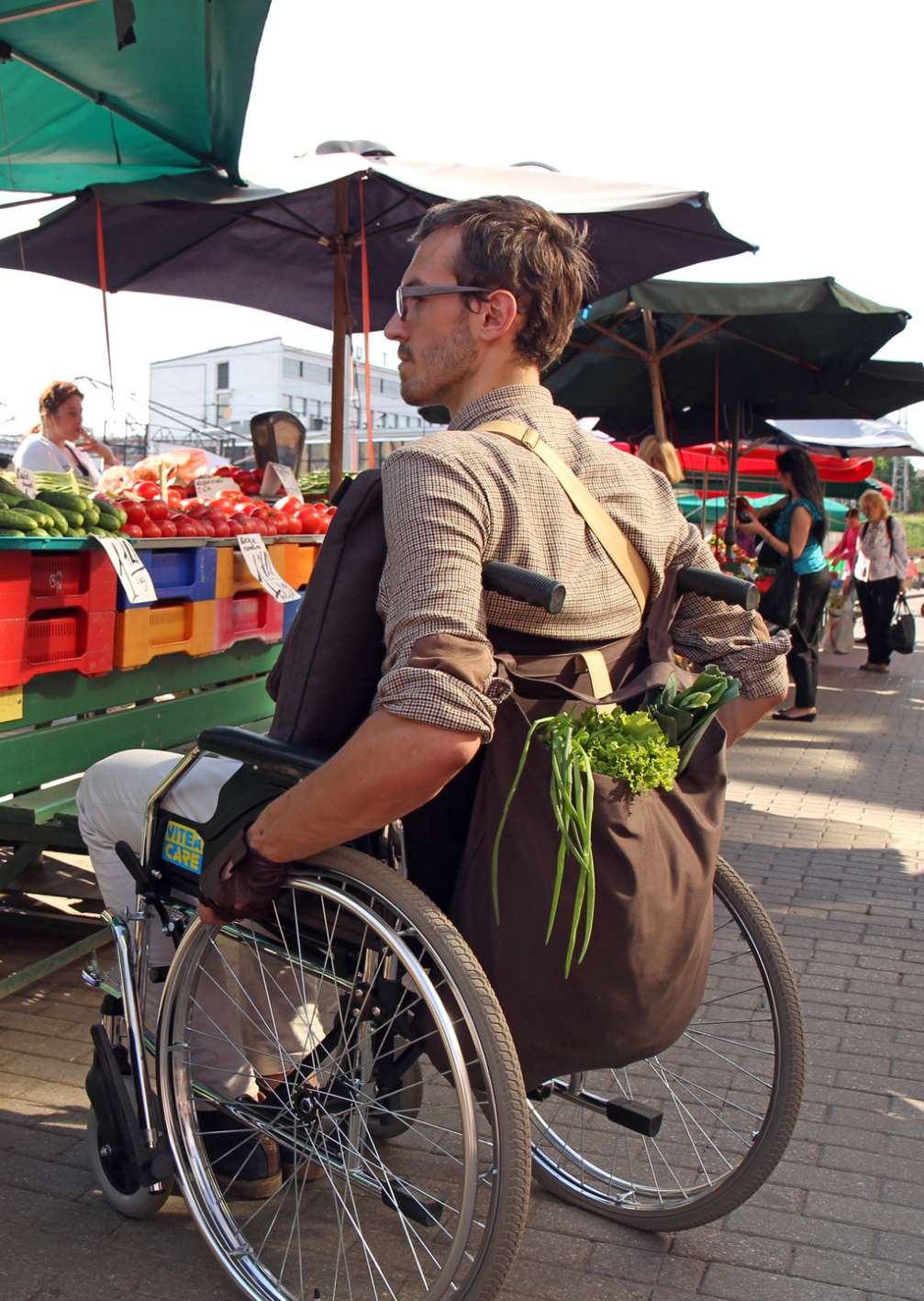 Name for the bag kit originates from «kūma» — godparent in Latvian folklore, inciting associations of care and safety. «Kumma» is an example of universal design — made for people with disabilities, but equally suitable for cyclists or anyone else with an active lifestyle.
«Kumma» is Liene Bukovska's bachelor's degree project at the Art Academy of Latvia, and it was supervised by professor emeritus Tālivaldis Gaumigs.