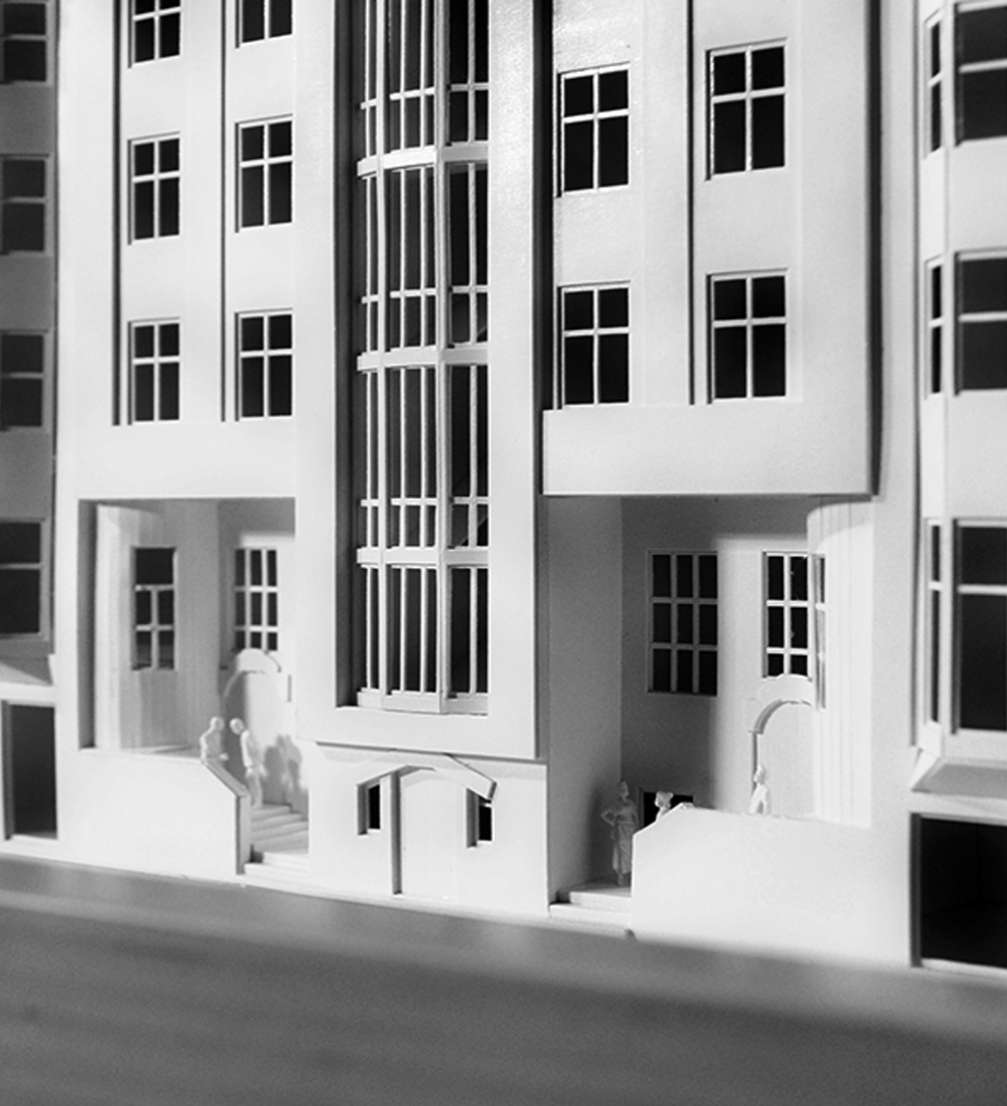 Exhibition «Henry Van de Velde, adventures in Riga» opens at Riga Art Nouveau Museum on Thursday, June 6. It tells a story about a building in Riga that was built according to a project by the internationally acclaimed architect, but was demolished after World War II. Architectural drawings and a model, significant thoughts of Van de Velde and his contemporaries on architecture and design, as well as photographs by Alnis Stakle will be shown at the exhibition.
This year marks the 150th anniversary of the birth of Henry Clemens Van de Velde. He was a Belgian painter, designer, graphic designer, thinker, teacher and architect. His most eminent quality was to bring forward art and beauty, life's essential elements. In 1910, when he was 47, he was invited to enter an architectural competition for a parsonage and inclusive housing in Riga. At that time Van de Velde was working at the school in Weimar that later became the renowned Bauhaus School of Architecture, and experiencing a swing in his approach to architecture. The Riga project would have remained a minor occurrence, if it had not popped up twice in the myth surrounding Van de Velde. It is these two instances that have inspired this exhibition. The first time the Riga project appears is in the most famous photo showing the master at work in his Weimar studio while designing the plans of the parsonage. The second reference can be found in his memoirs «Geschichte meines Lebens», where he describes his trips to Riga as an experience of cultural confrontation, which still has not lost its relevance. The photos by Alnis Stakle on view in the exhibition try to illustrate this controversial story of an «honest» beauty which Van de Velde appealed to.
Curator of the exhibition Manten Devriendt and Ambassador of the Kingdom of Belgium in Riga invite everyone to the opening of the exhibition on Thursday, June 6 at 18.00 in Riga Art Nouveau Museum, Alberta street 12. Belgian drinks and snacks will be provided by the Embassy of the Kingdom of Belgium.
Exhibition is created by the studio «Sampling», curator Manten Devriendt, photographer Alnis Stakle, work group: Liene Jākobsone, Kārlis Narkēvičs, Jonas Apers, Prof. dr. Maarten Van Den Driessche, Prof. dr. Dirk De Meyer, Riga Art Nouveau Centre. The exhibition is supported by the Embassy of the Kingdom of Belgium in Riga, Flemish Government, Riga Art Nouveau Centre, State Culture Capital Foundation, Ghent University, «VG Kvadra Pak», «Jaga», «Deltalight», «Vandersanden group», «Flanders Road Service» and Goethe–Institut in Riga.