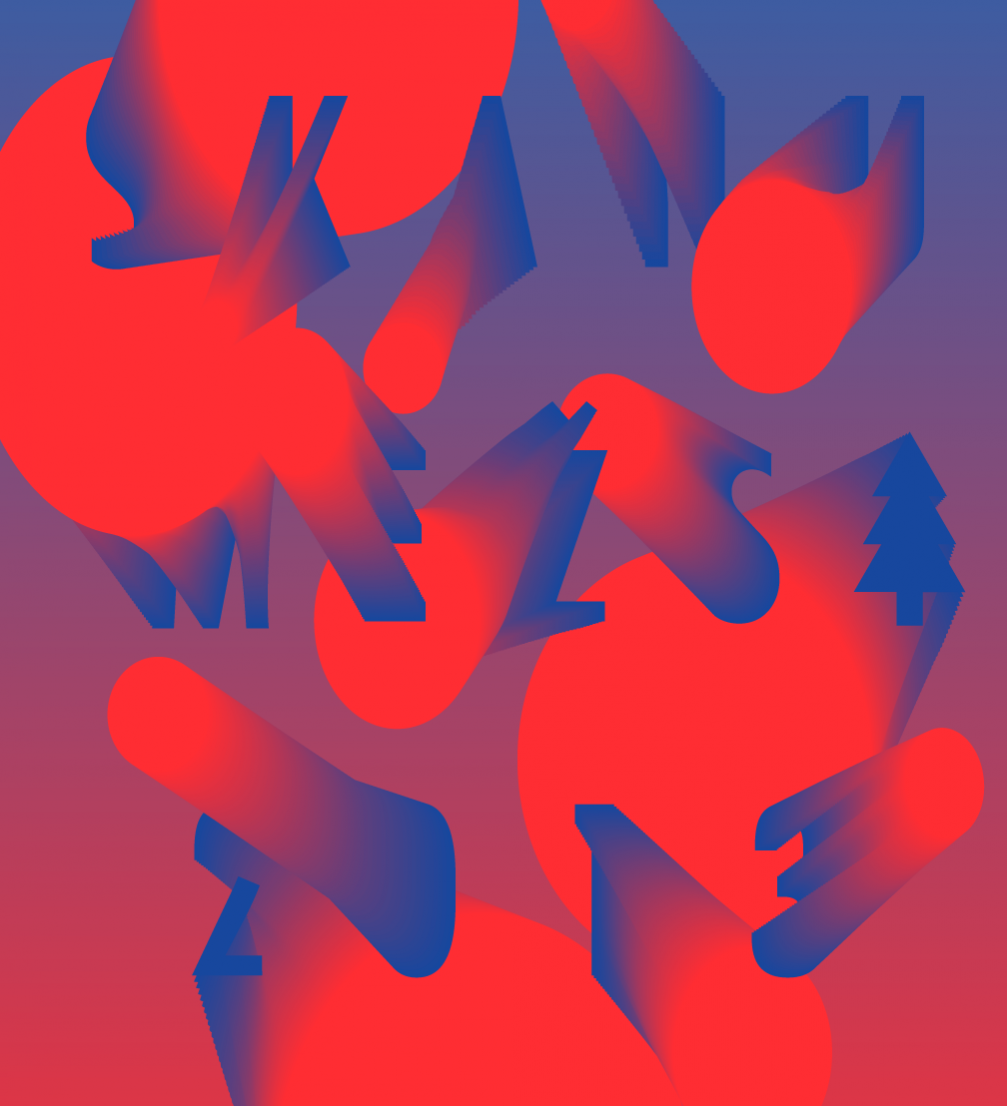 Festival's graphic design — Zigmunds Lapsa
Riga's annual festival of experimental music «Skaņu Mežs» will take place from October 10 to 12 in cinema «Splendid Palace», concert venue «Palladium» and in the Latvian Railway History Museum. The line–up includes Stephen O'Malley's (founder of «Sunn 0)))») duo «KTL», the leader of «Wolf Eyes» Nate Young, free–jazz drummer William Hooker and the Norwegian band «Jaga Jazzist».
Stories Editorial September 27, 2013
2013 is the festival's 11th installment, and its structure is built up of three thematic parts: «Spaces», «Chambers» and «Rooms». The titles are imaginative and reflect the nature of the music played at each event — «Spaces» speaks about to the epic soundscapes of music; «Chambers» refers to the attraction of dance music to dark, surreal and isolated venues; «Rooms» plays with the concept of chamber music. During the festival, Richard Mosse's installation «The Enclave», presented at the Venice biennale, will be exhibited, but on October 7 and 8 a sound art symposium will take place at Jāzeps Vītols's Latvian Academy of Music.
October 10, cinema «Splendid Palace» — «Spaces»
A concert night dedicated to free–jazz, extreme computermusic, eclectic nu–jazz and digital minimalism. The programme includes: «Jaga Jazzist», «KTL», William Hooker, Liudas Mockūnas, Edgars Rubenis, Phill Niblock. Nate Young of the noise music group «Wolf Eyes» will present a new piece, commissioned especially for the festival — a new soundtrack to the classic Latvian film «Nāves ēnā» («In the Shadow of Death») based on the novel by Rūdolfs Blaumanis. The piece will be performed to fragments of the film.
October 11, concert hall «Palladium» — «Chambers»
An evening of rhythmic music, experimental dance music, as well as avant–garde music. The programme includes: «Shackleton», Andy Stott, «Demdike Stare», «Evol», «Ajukaja», Mart Avi, Mārtiņš Roķis, Toms Auniņš, NMO or «Navngitt Mønster Opptog».
October 12, Latvian Railway History Museum — «Rooms»
Works of non–academic experimental and academic avant–garde music. The programme includes: Maja S.K. Ratkje, Milan Adamčiak and Krzystof Penderecki, Luc Ferrari and «eRikm», Marcus Schmickler and «Lustmord».
October 26–27, culture castle «Ziemeļblāzma» and Kaņepe Culture Centre
Closing concerts of the festival, with performances of avant–garde pop singer Julia Holter, master of electro–acoustic improvisation Ōtomo Yoshihide, and «Fushitsusha» project by the Japanese musician Keiji Haino.
Tickets to the festival's concerts can be purchased at «Biļešu Serviss» sales points. More information on the concerts, musicians and ticket prices can be found on «Skaņu Mežs» website.