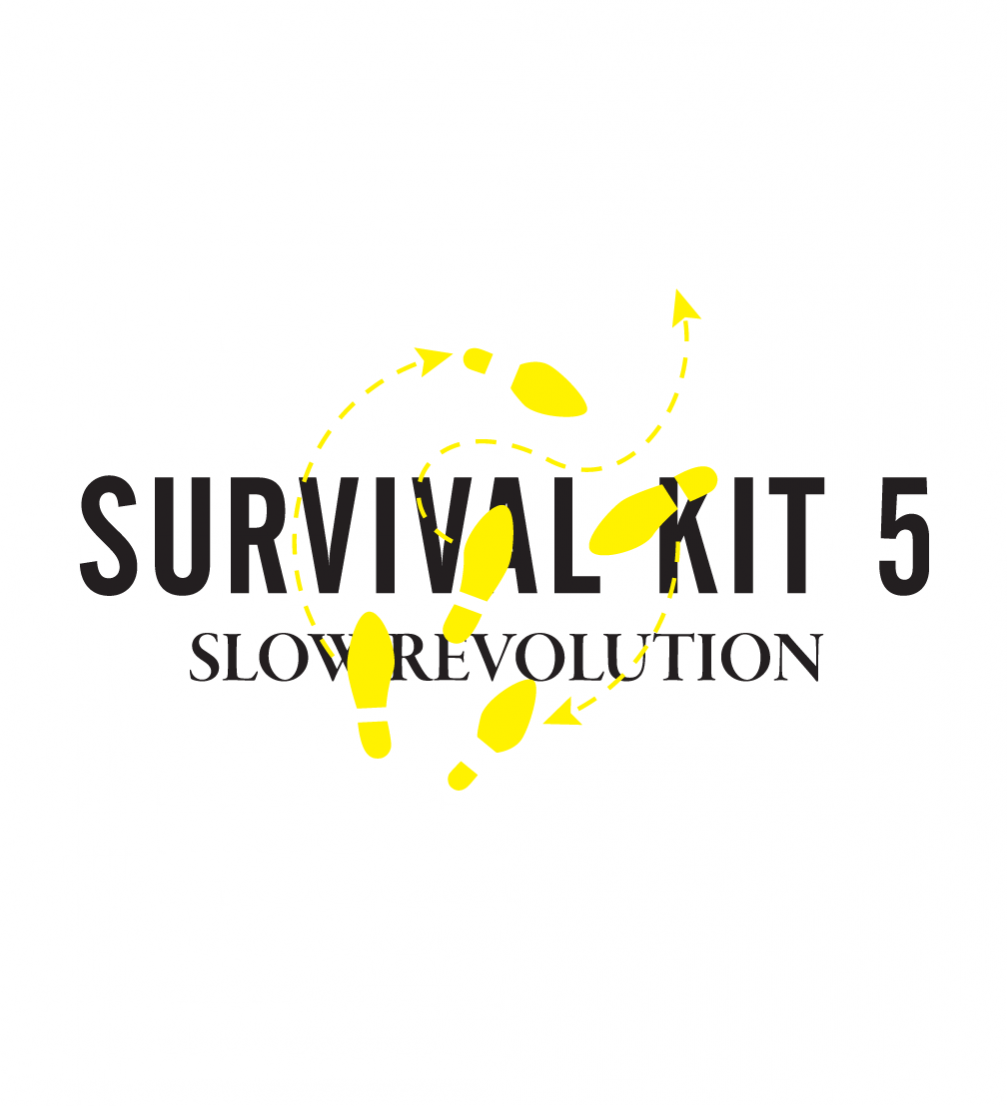 The International Contemporary Arts Festival «Survival Kit», organized by the Latvian Centre for Contemporary Art, will take place in Riga from September 5 to 15, gathering more than sixty artists from fourteen countries of Europe, USA and Canada. This year the festival's theme is «Slow Revolution», which emphasizes the importance of margins, overturning positions of power and questions the dominance of the centre.
Stories Editorial September 5, 2013
The festival «Survival Kit» started out in 2009 as a reaction to the changes caused by the global economical crisis in Latvia. Annually it reveals new social issues and topics and invites artists and practitioners of creative fields to reflect it in their work while finding alternative strategies of survival. Slow revolution is a non–hierarchical movement, which has evolved from the needs of individuals and develops direct democratic traditions. It invites not to be afraid of reaching out for what you really desire. The festival makes one think of an individual's role in the system — what can an artist, art organisations and residents of neighbourhoods do to trigger a change.
Festival will be opened with an ambitious exhibition in one of the most active areas in Riga — Avoti, at Lāčplēša iela 60, and will continue with concerts, artist presentations and performances, lecture and creative workshops, international expert symposium «Slow Revolution. Art and Culture in the Institutional and Territorial Peripheries», intervention «Occupy Sarkandaugava» etc.
On September 7, during the culture forum «White Night», spectators are invited to take part in the game «An absurd episode from a revolution», to broaden the collective memory to yet unexposed creative horizons. Visitors will be welcomed to enjoy the concert–performance of «Fastwürms» and a psychedelic musical journey of «The Smoking Caterpillars», the super–community «Dr. Klisickis' Laboratory» will create avant–garde synth pop and the American artists «The Yes Men» will propose a peculiar reality in the movie «Dow Does the Right Thing».
On September 10 and 11 the creative workshop «Street Choreography for Beginners» by an Israeli artist Omer Krieger will challenge to intervene in the public space to test various ways of creating situations based on political activism.
This year the strategies of how to change or create an alternative to the current system will be reflected in the work of international artists Johanna Billing from Sweden, MMinna L. Henriksson from Finland, Gabriel Lester from the Netherlands, Harun Farocki from Germany, Oliver Ressler from Austria, Ane Hjort Guttu from Norway, Sasha Kurmaz from Ukraine, and others.
Latvia will be represented in the festival by Leonards Laganovskis, Ivars Drulle, Krišs Salmanis, Ernests Kļaviņš, Mārtiņš Zutis, Klāvs Upaciers, Vladimirs Jakušonoks, Anda Lāce, Kate Krolle, Artūrs Punte, Maija Mackus, Liene Mackus, Eva Vēvere and Laura Prikule, Ingrīda Pičukāne, Vilnis Putrāms, Laura Ķeniņš, Gundega Evelone, Kārlis Vītols, Ieva Kaula, and others.
Participants of «Survival Kit» are not only artists but also representatives of other spheres — architects, scientists, young entrepreneurs, educators and other energetic experts who develop and carry out strategies for overcoming the age of crisis.
Information on the festivals' programme and venues can be found on «Survival Kit» website.