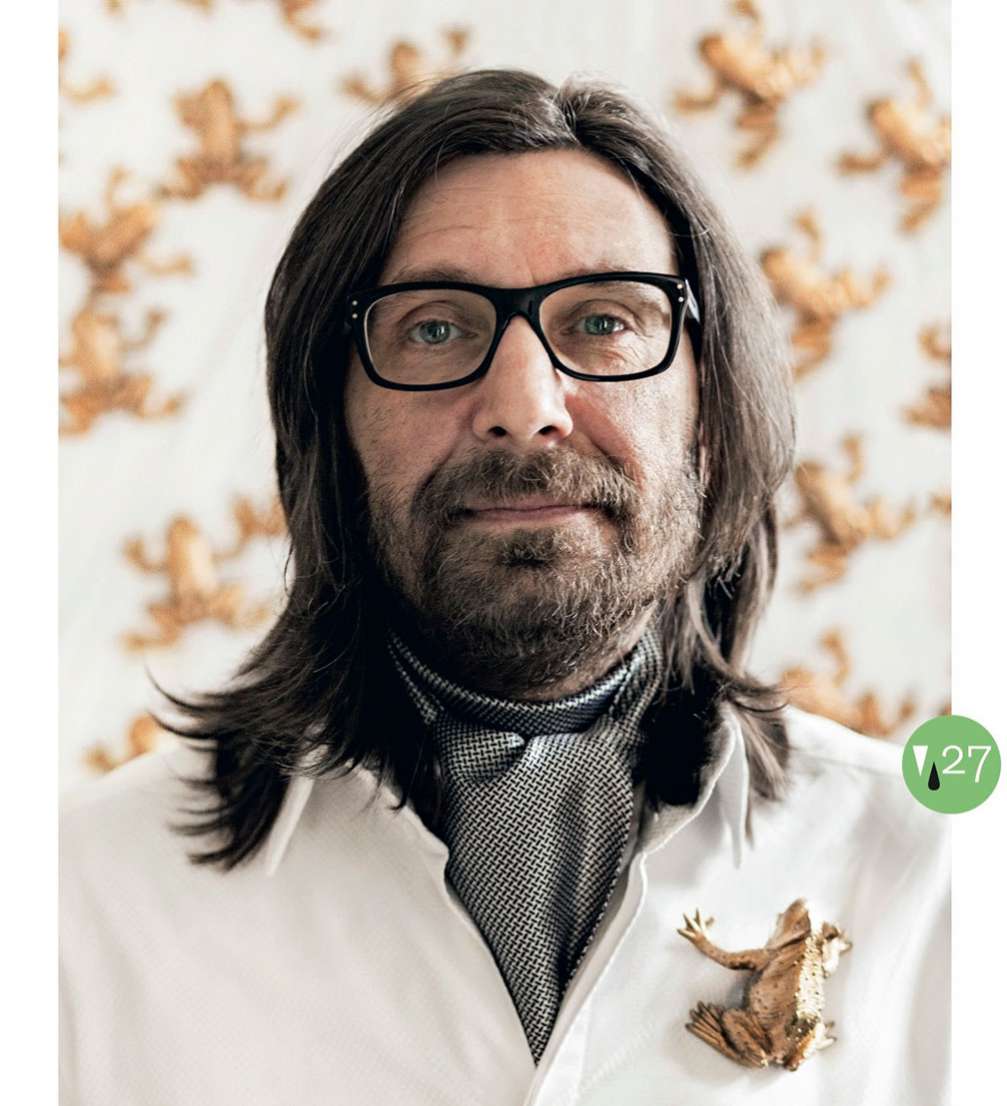 Cover of «Veto magazine» Nº27.
In the latest issue of «Veto» next to music, fashion and art one can find tiger tails, pig snouts, tiny frogs and other creatures that inhabit meadows, forests and gardens — theme of the magazine is «Green».
Stories Editorial September 11, 2013
«Veto» Nº27 features interviews with the Latvian fashion expert Bruno Birmanis, the director of contemporary performing arts festival «Homo Novus» Gundega Laiviņa, acoustic techno trio «Elektro Guzzi», the multi–artist Voldemārs Johansons, and others.
Creators of the fashion brand «mareunrol's» Mārīte Mastiņa and Rolands Pēterkops tell about fashion, art and business, the versatile American saxophonist of Hungarian descent André Vida — about the endless marathons of music and movement, and three representatives of music industry discuss the development of music in Latvia as a start of a new section of the magazine.
Indian summer mood has been captured by the photographer Ilze Vanaga in the magazine's fashion pages; and «Veto» uncovers interesting adventure stories about urban gardening.
Visual artwork for the «Green» issue was created by a Dutch designer Rop van Mierlo, who won the prestigious Dutch Design Award for the best graphic design in 2011 with his work «Wild Animals».
Even in times when the transition to euro is getting closer every day, «Veto's» price remains the same — 1.49 lats for 80 pages at all newsstands, the larger «Jānis Roze» bookshops, the stores «LukaBuka», «Bang Bang», «Boards.lv», gallery «Istaba», the bars «Vieta» and «Pasēdēt».