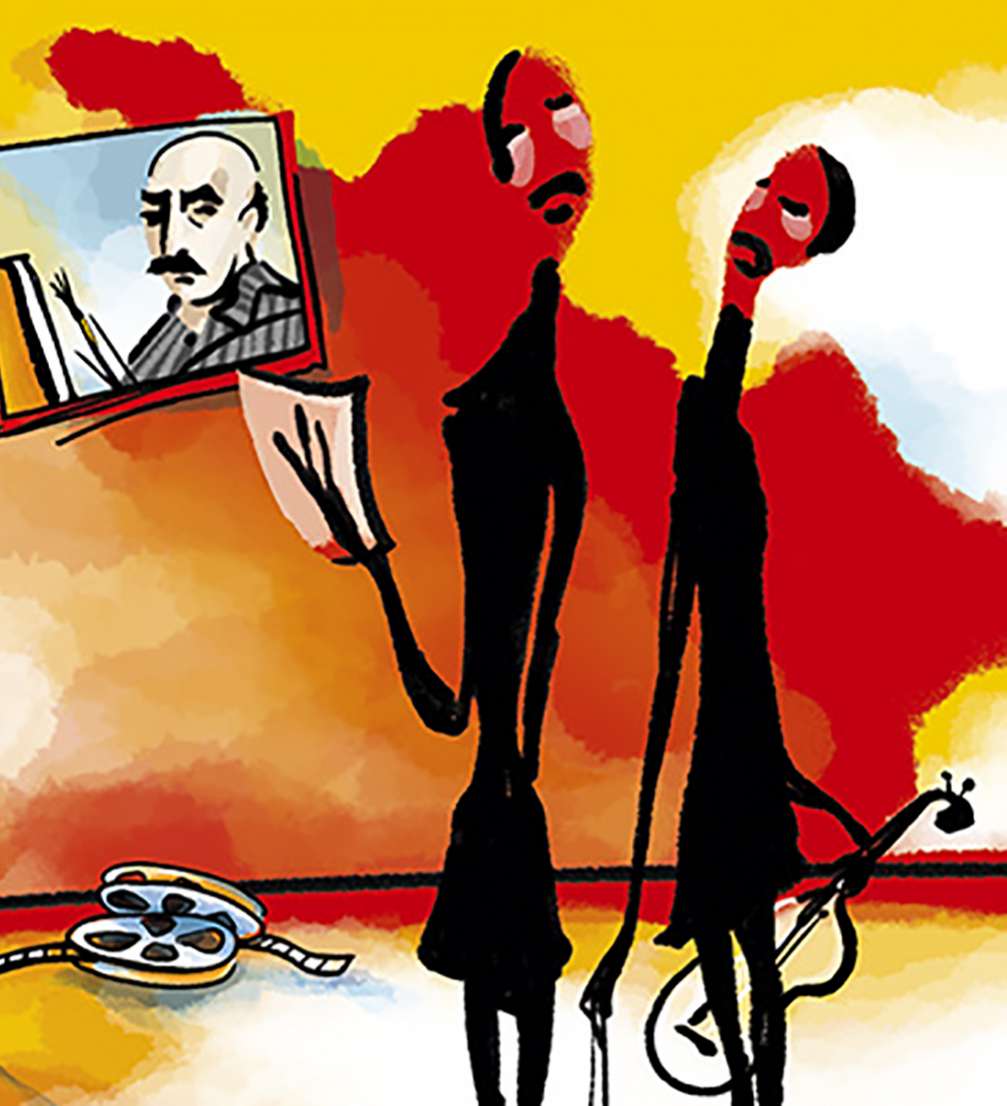 Illustration by Otto Zitmanis
Starting from today, the project «Belgian Days in Riga», initiated by the Embassy of the Kingdom of Belgium, will last until November 24 and offer nine cultural events — an exhibition of the best works of the «kuš!» comic strip contest, and exhibition of emerging Flemish designers «De Invasie/ Riga», short film screenings and even culinary masterclasses.
Stories Editorial November 14, 2013
Already this afternoon at 16.30 winners of the comic strip contest «Brussels Sprouts» are going to be announced and an exhibition of the best works is going to be opened at the Art Academy of Latvia. From July through to October overall 77 authors have taken part in the competition. The exhibition will show 10 best works chosen by the jury members. The authors of these comics are Elīna Brasliņa, Rūta Briede, Raids Kalniņš, Līva Kandevica, Maija Līduma, Anna Meldrāja, Dāvis Ozols, Reinis Pētersons, Jana Ribkina and Lote Vilma Vītiņa. The works will be exhibited both at the Art Academy and at the restaurant «3 pavāri» from November 14 to 29.
On November 16 an exhibition «De Invasie/ Riga» will be opened, featuring graphic, fashion and product design from Belgium. «De Invasie» is a platform that supports young talents from Belgium in several disciplines — fashion and fashion accessories, design, architecture, photography, illustration, art, graphic design, culinary and other fields. The founder and the driving force of the platform is Bert Pieters, who will give an introductory lecture on November 23 at the Belgian «Pecha Kucha» night. The design exhibition is organized in collaboration with the architecture and design studio «Sampling» and will be open for public at the Art Academy of Latvia until November 29.
In collaboration with the international short film festival «2ANNAS», Belgian Days in Riga will offer a film program «Short Belgian» with six smart, sophisticated, mysterious and reckless short films. In addition, there will be two painting exhibitions, a lecture by the art historian Nadine de Rasenfosse, a Baroque music concert and Belgian culinary workshops.
More information on the event programme is available on the website of the Embassy of the Kingdom of Belgium and Belgian Days in Riga Facebook page.