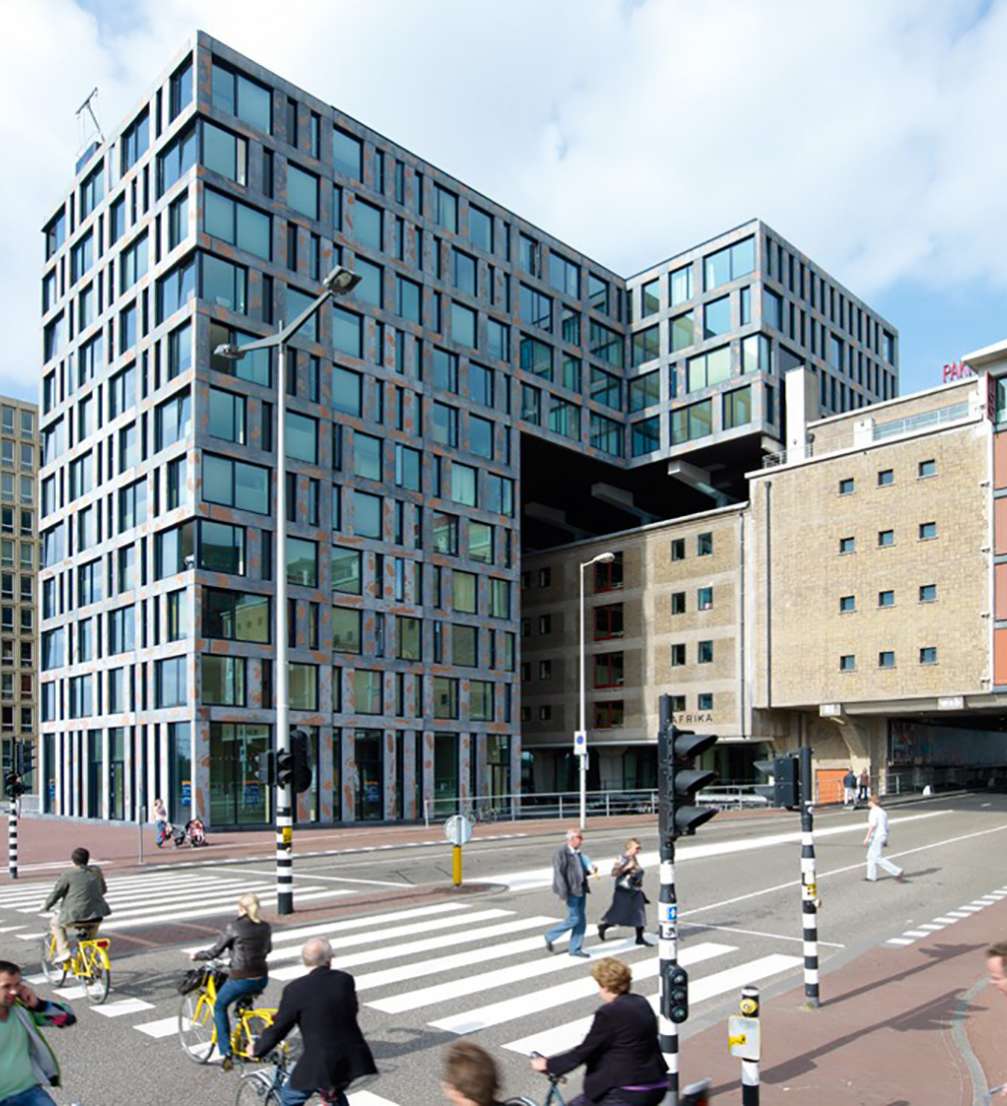 Block of flats «Huys Afrika» in Amsterdam, designed by «KCAP». Photo by Jeroen Musch
Last minute offer from RISEBA Faculty of Architecture and Design «Slice of Architecture» lecture cycle — a guest lecture by the architect Ute Schneider from «KCAP Architects & Planners» today, November 8, at 17.30.
«KCAP Architects & Planners» is an internationally recognized Dutch office for architecture, urban design and planning, founded in 1989. «KCAP» is based in Rotterdam and has two branch offices in Zurich and Shanghai. During the last 20 years «KCAP» has established itself as one of the leading international practices in the fields of architecture and urbanism. Working on an international level from the start, the office has designed and realized projects in major countries and cities all over the world such as Hamburg, Zurich, Perm, London, Beijing and Amsterdam. With a multi–disciplinary approach to complex design issues, «KCAP» has gained extensive experience in large–scale urban design planning, waterfront redevelopments, campus design and public transportation hubs. Architectural designs range from housing, education and care to public and utility buildings and mixed–use programs. Office develops concepts and visions that address sustainability, urbanization and infrastructure and is connected to various urban research programs.
Guest lecture by Ute Schneider will take place at the RISEBA Architecture and Media centre «H2O6» in Riga, Ūdens iela 6, on the 3rd floor, at 17.30. The lecture will be held in English and is open for public free of charge.