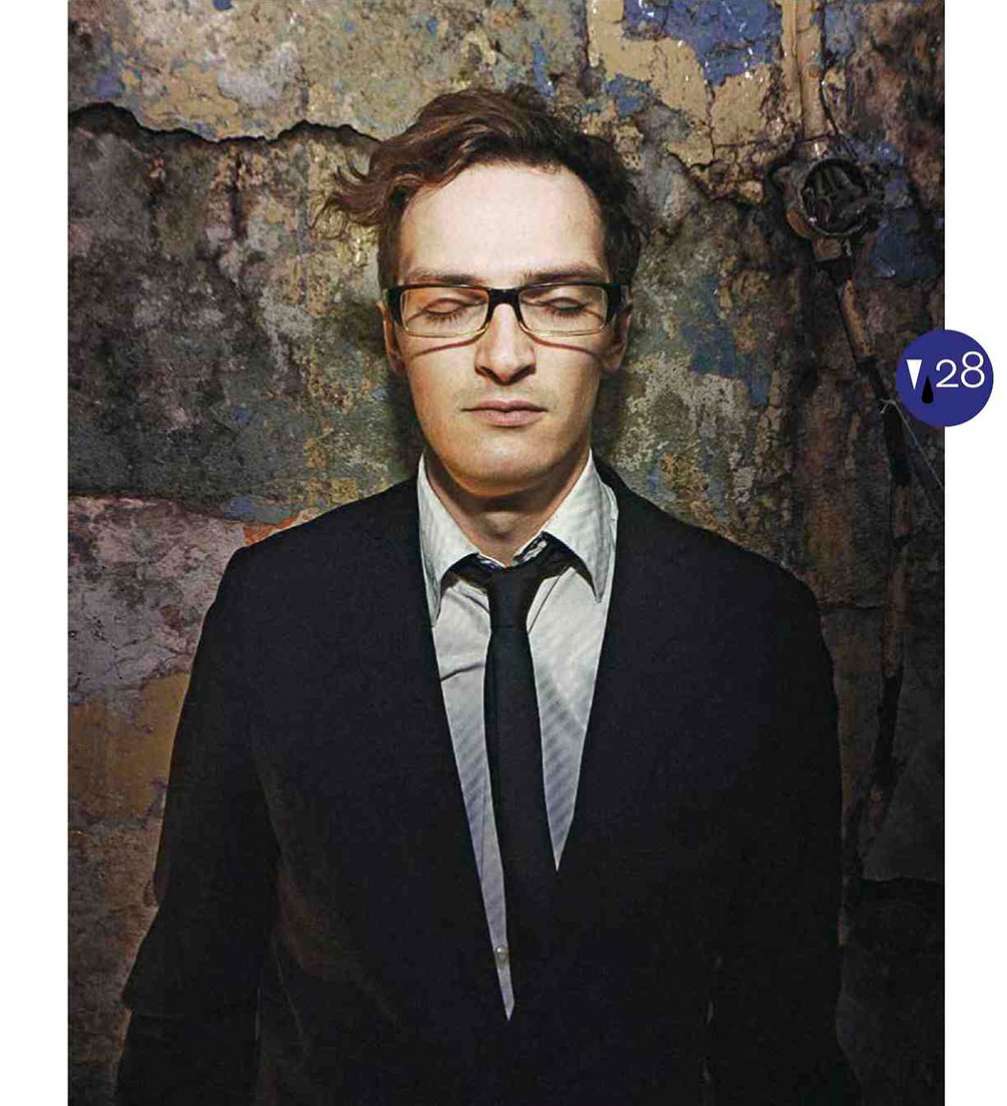 Cover photo of «Veto magazine» Nº28 by Mārtiņš Otto
The articles of the 28th issue of «Veto» evolve around tiredness and frustration, caused by being in the wrong place and time — jet lag. Turns out, one can feel jet–lagged not just while travelling, but following a daily routine as well.
Stories Editorial November 26, 2013
The new «Veto» features interviews with the musician Goran Gora, artist Indriķis Ģelzis, frontman of «Instrumenti» Jānis Šipkēvics, and others.
Fashion blogger and keen explorer Agnese Kleina reports on her adventures in Mexico and defines the difference between a tourist and a traveller, but the culinary expert and author of several cooking books Signe Meirāne explains the rules of taste and smell.
UK's Trevor Brent talks about his label «Fataka», about independent music today and what makes him put art on the top of priorities in life.
Associate professor of Latvian Academy of Culture Edmunds Apsalons, publicist, writer and editor in chief of online magazine «Satori» Ilmārs Šlāpins, artist Mārtiņš Ratniks and a specialist in web and mobile solutions Ernests Štāls discuss the deceptive and misterious nature of time.
In the magazine's fashion pages photographer Vladmir Svetlov and stylist Anna Volkova play with a quote by the French poet Arthur Rimbaud — «Je est un autre» («I is another» in French).
The well–known drawer Ernests Kļaviņš has used water, gasoline and matches to create the unusual illustrations of the 28th issue.
The 80 pages thick «Veto magazine» still costs 1.49 lats at all newsstands, the larger «Jānis Roze» bookshops, the stores «LukaBuka», «Bang Bang», «Boards.lv», gallery «Istaba», the bars «Vieta» and «Pasēdēt».