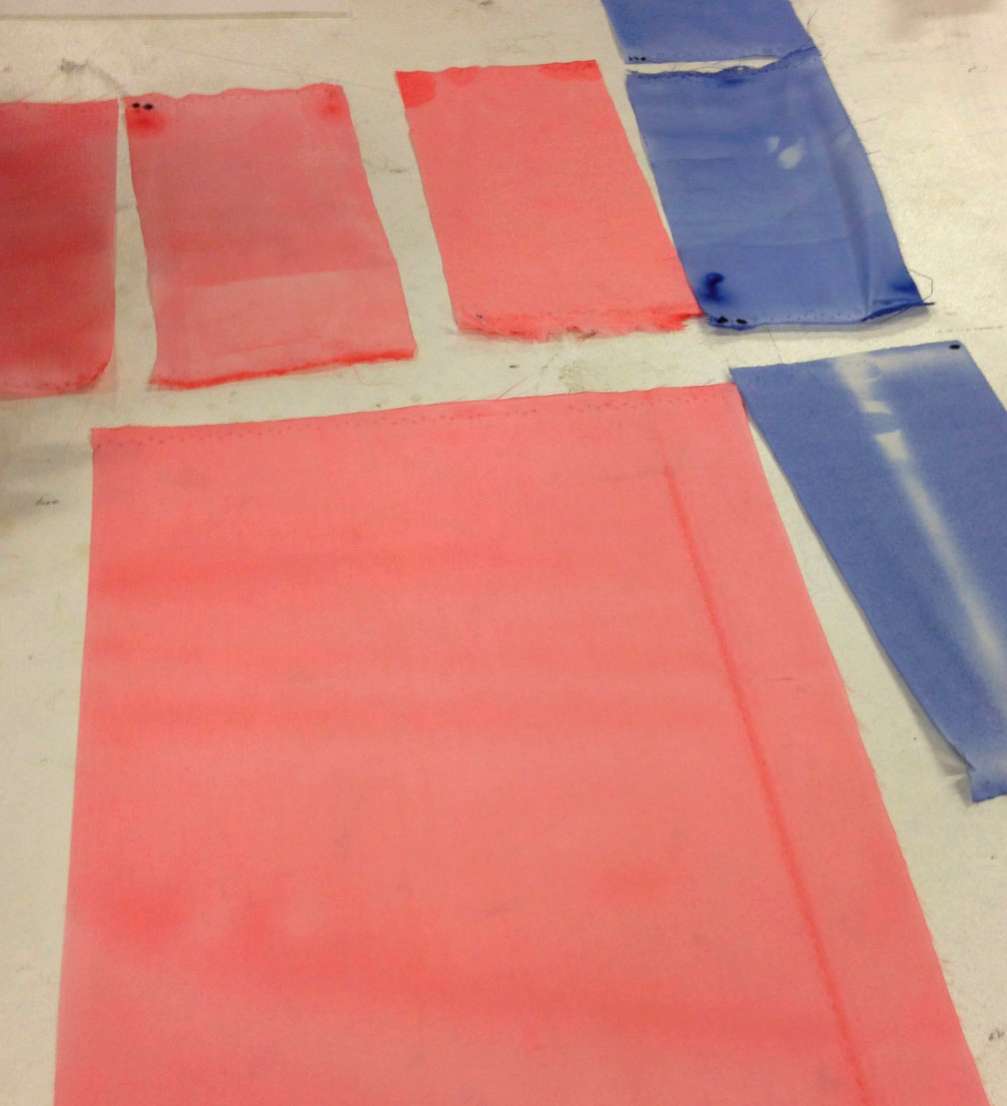 For three days only – from January 6 to 8 — PhD students of the international project «ArchInTex» will show their work in the research of smart textile design at an exhibition at the Art Academy of Latvia.
In the design of smart textiles new technologies are used to give additional properties to fabrics, such as resistance to aggressive environments, ability to emit light, react to touch or become a part of an electronic device. The  «ArcInTex» network links architecture, interaction design and textile design to create innovative ideas, techniques, methods and programs by cooperating with 30 research institutions worldwide. The research platform among students, professors and enterprises was initiated by The Swedish School of Textiles, which is part of the University of Borås in Sweden. Conference and workshop cycles take place twice a year, each time in a different country.
The project focuses on creating art perspectives for developing a new lifestyle using modern technologies and textiles, as well as architecture of fabrics, which is a correlation amid technology, material and design thinking, as well as textile interaction design, which brings together wearable fashion and synergy of the body and the environment.
In the exhibition, ten authors will provide a preview of their PhD research: Kristi Kuusk, Eunjeong Jeon and Martijn ten Bhömer from Eindhoven University of Technology in the Netherlands; Marjan Kooroshnia, Linnéa Nilsson, Tonje Kristensen Johnstone, Delia Dumitrescu from The Swedish School of Textiles, University of Borås in Sweden, Karen Marie Hasling from Designskolen Kolding in Denmark, Jyoti Kalyanji from The Auckland University of Technology in New Zealand, and Viktorija Sokolovskaja from Vilniaus dailés akademija in Lithuania.
Presentation of the exhibition and meeting with the authors of the projects and their supervisors will take place on January 7 at 14.00. More information on the website of the Art academy of Latvia.
Exhibition «Smart Textiles»
January 6–8, at 11.00–18.00
Art Academy of Latvia, 2nd building
Riga, Kalpaka bulvāris 13
Free entrance