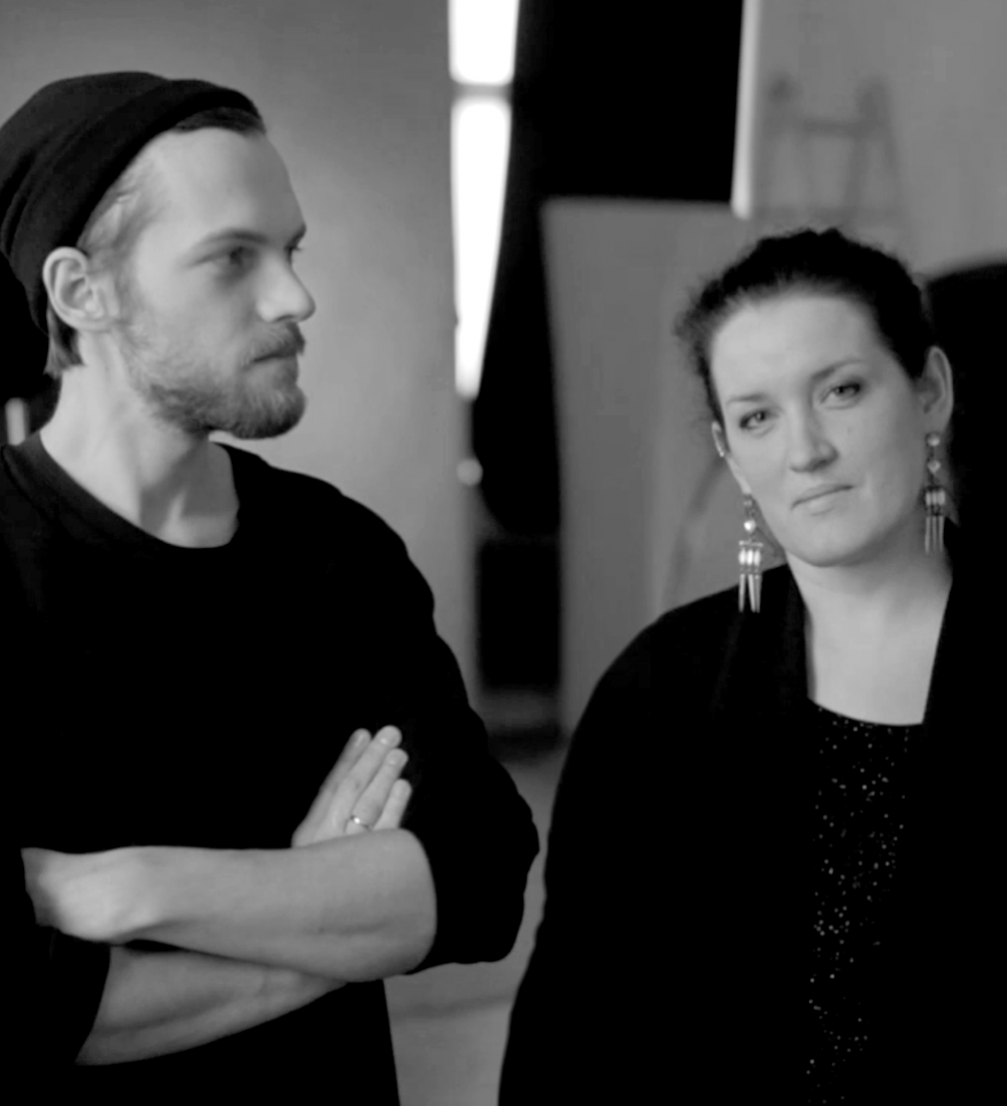 Rolands Pēterkops un Mārīte Mastiņa — Pēterkopa. Foto — Juris Pīlēns
Designers Rolands Pēterkops and Mārīte Mastiņa–Pēterkopa of the fashion duo «Mareunrol's» aim to capture the elusive and show the impossible, expressing that not only with clothing, but the use of a variety of other media as well. Since winning at the International Festival of Photography and Fashion in Hyères they have stayed within the focus of attention of the fashion industry not just in Latvia, but worldwide.
«Mareunrol's» have made costumes for several opera productions and popular musicians; installations for theatre and museum events. The video depicts making of costumes for Kirsten Delholm's direction of Richard Wagner's opera «Rienzi. Rise and Fall» at the Latvian National Opera. Mārīte and Rolands missed the premiere of «Rienzi» in Riga, because parallel to the work at the Opera they had been busy with their latest collection «Tenant / Fieldwork Nº2», which at the time they were presenting at the Paris Men's Fashion Week. They possess not only an exceptional artistic talent, but an enviable capacity for work and a high sense of responsibility.
For English subtitles, please turn Captions on in the Youtube video.
Fold films is a selection of documentary shorts, revealing ideas, opinions and work process of creative professionals. Camera and editing, as always, was in the hands of Juris Pīlēns and «Orderorder» studio, but the soundtrack this time was done by Kaspars Groševs. He allowed Richard Wagner intervene for a moment.