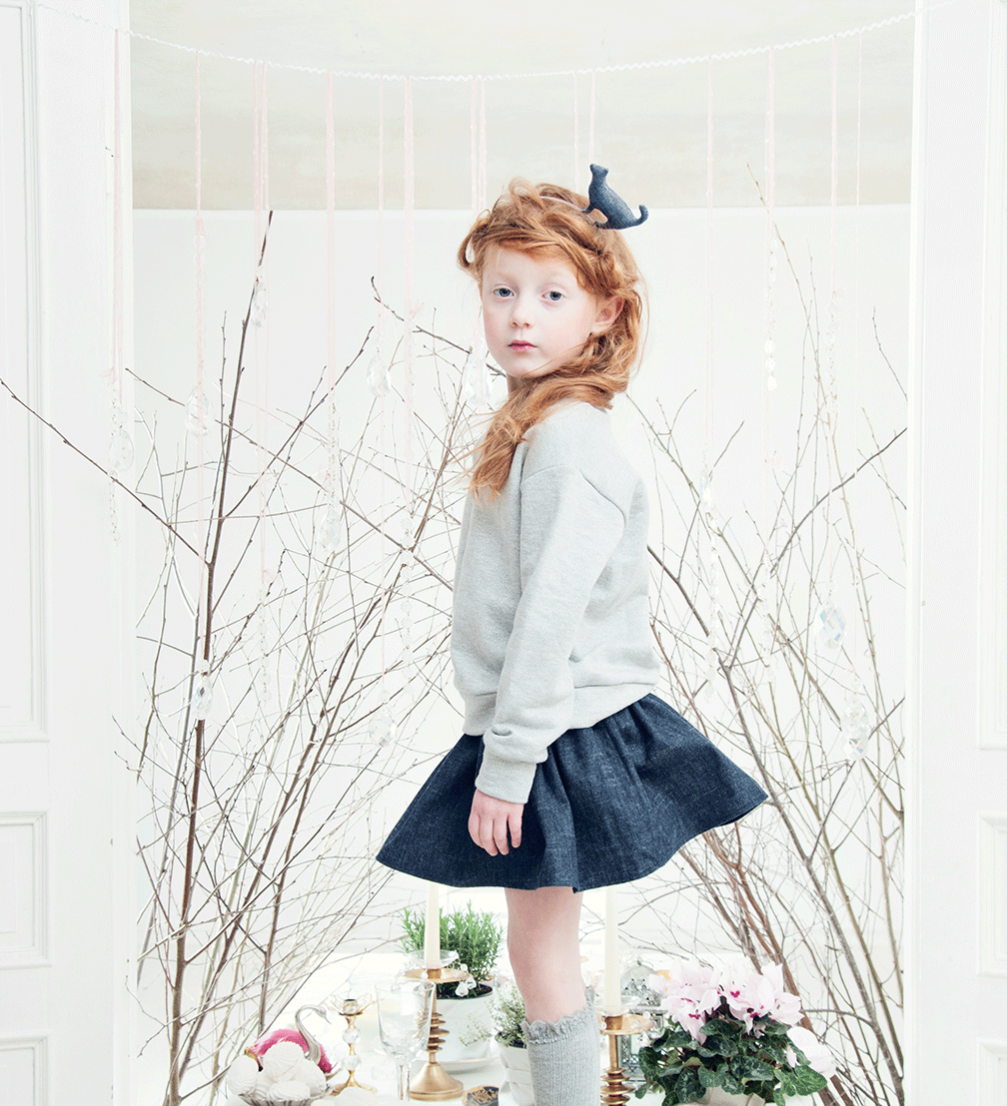 Styling by Santa Bindemane, photo by Agnese Aljēna
Clothes in the autumn–winter 2014/15 collection «Neverending Story» by children's fashion brand «Hebe» are made for kids that are active and a little bit naughty — for boys who don't tuck in their shirts and girls who can climb up on the table as well.
Clothes by «Hebe» are warm, cosy and simple, but what makes them interesting is the treatment of fabrics and prints made together with illustrator Līga Kitchen. Inspiration for the «Neverending story» comes from fairy tales and stories about magic and adventures, where wolves, horses and owls are one family.
Clothes for different occassions can be found in this collection: tops, bodies and legings, skirts and sweaters, dresses with prints and sequins, shirts and vests. The denim part of the collection has been broadened and now contains trousers, skirts, dresses, shirts and even a bow–tie. Most of the items are made of organic cotton using water–based dyes.
«Hebe» is going to present the new collection in the international children's clothing shows «Playtime Paris» in France and «Collection Première Moscow I» in Russia.