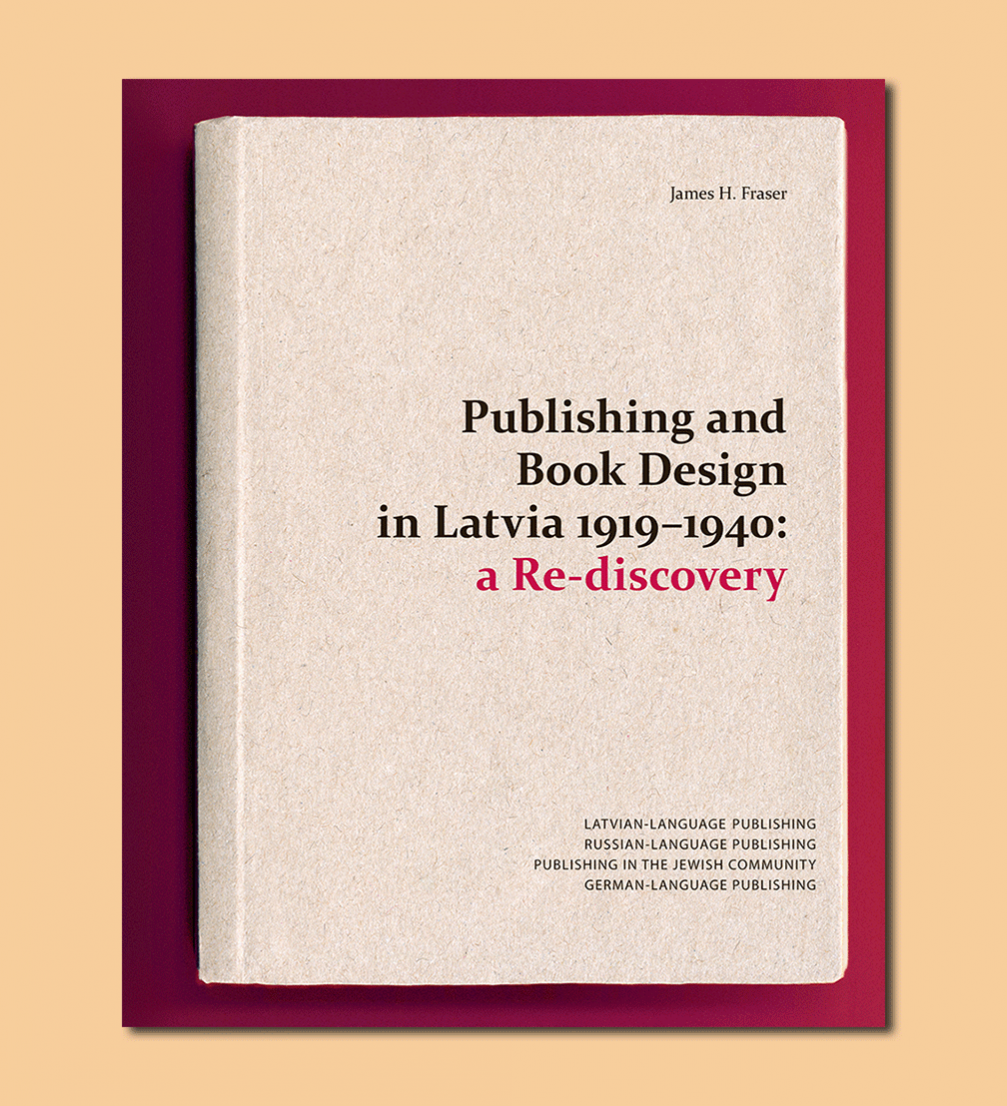 Design and layout by Anta Pence
Publishing house «Neputns» has issued the American book historian and bibliophile James Howard Fraser's comprehensive research «Publishing and Book Design in Latvia 1919–1940: a Re-discovery».
The book, making of which James Howard Fraser (1934–2013) followed closely, but never saw printed, contains extensive historical information on the most influential publishing houses and publications in Latvia in 1920s–30s and compares Latvian, Russian, Jewish and German publishing traditions and their significance on the lives of every ethnic community.
Author's personal interest and knowledge of the processes of European publishing in the interwar period has helped to highlight the diversity, fusion of different cultural traditions and preservation of traditional particularities in Latvia's cultural life and publishing. The book has over 700 illustrations, showing the diversity of book design between the wars.
Fraser first encountered Latvian culture in the USA in 1950s, trying to understand where does this unfamiliar language of the immigrants come from, and later getting to know the publishing house «Grāmatu Draugs» and the publisher Helmārs Rudzītis. The first time he visited Latvia, intrigued by poster art, was in 1977. Fraser's next visits in the 1990s were motivated by a determined interest in 1920s–30s book design in Latvia, seeing interwar publishing not only as an important part of the country's and its people's culture, but also as a cultural phenomenon of Eastern Europe.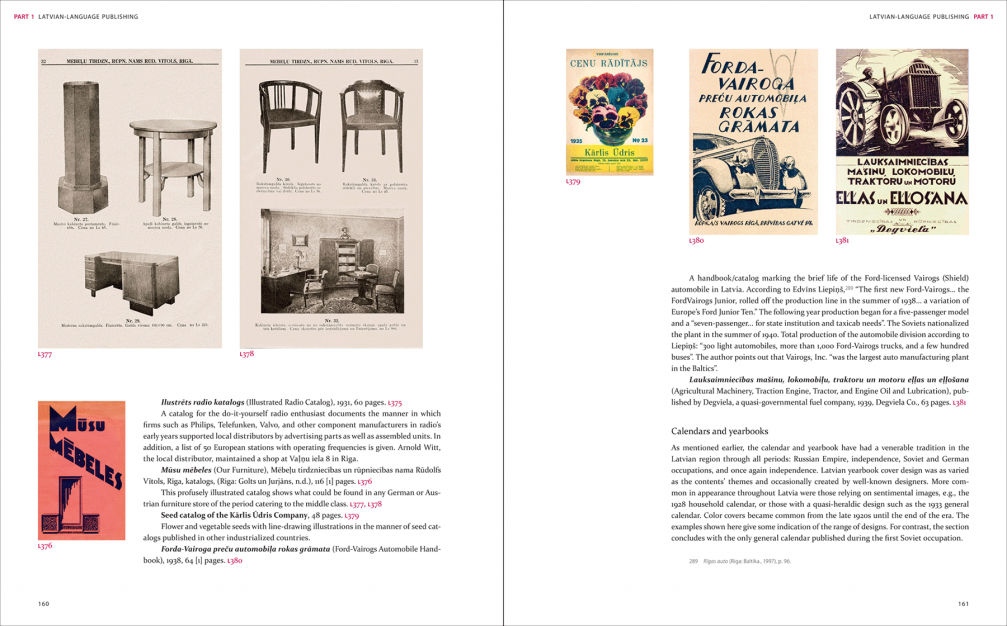 The book also includes an overview of publishing and ethnical communities in Latvia before 1914 and after 1940 by the literary theorist, historian and professor at Latvian Academy of Culture Raimonds Briedis.
The book «Publishing and Book Design in Latvia 1919–1940: a Re-discovery» is published in English only by «Neputns» in collaboration with Latvian Academy of Culture. It is available at the gallery of publishing house «Neputns» in Riga, Tērbatas iela 49/51.