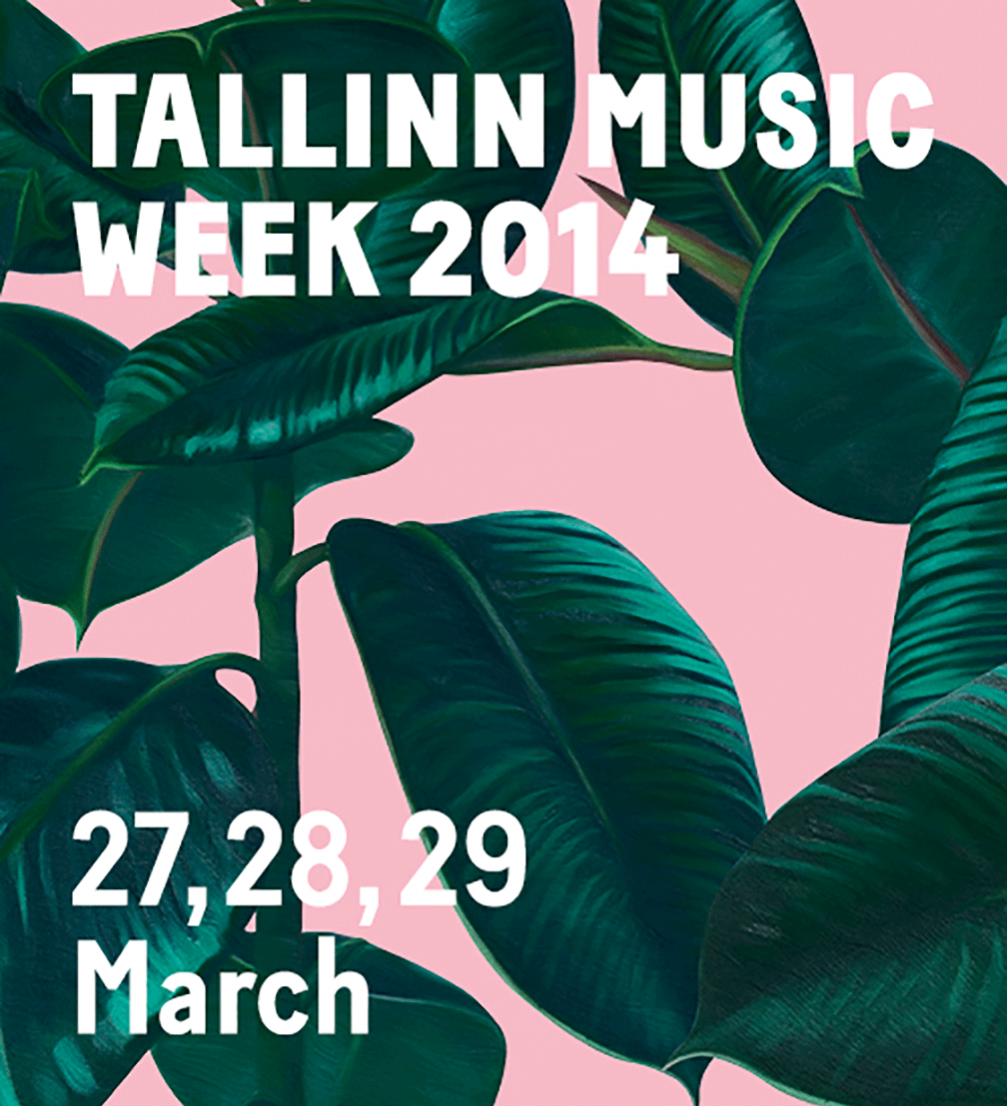 Tallinn Music Week — the biggest music industry gathering in the Baltics — starts tomorrow. I interviewed the festival's director Helen Sildna about the practicalities of organising an event of such scale.
The first time I talked to Helen Sildna, Estonian music professional and idea author of Tallinn Music Week (TMW), was back in 2011. Helen spoke about the festival with such passion that it seemed only a matter of time before TMW would grow into a significant music event in Northern Europe. Well, yes. It really did grow from being a tiny bunch of showcases and industry talks to a must–see industry event for every professional, record label, promotion agencies and musicians themselves. It was not long ago that foreign music journalists would ask questions like whether internet is available in Estonia. Apparently, Estonia seemed just an exotic post–Soviet place for them. But, mind the gap, Europeans! The Nordic and the Baltic regions have a lot to offer, though it's inevitable that the TMW doesn't have such influence as the biggest music conferences like «SXSW» in USA, or «Eurosonic Noorderslag» in the Netherlands. Yet in Tallinn you are less likely to have to queue for 40 minutes just to get into a venue. Also, there is a better chance that a band will get to play at Glastonbury just because the right person saw them at the right time. This year musicians like «Dirty Deal Audio», «Instrumenti» and «The Sound Poets» will represent Latvia on the TMW stages.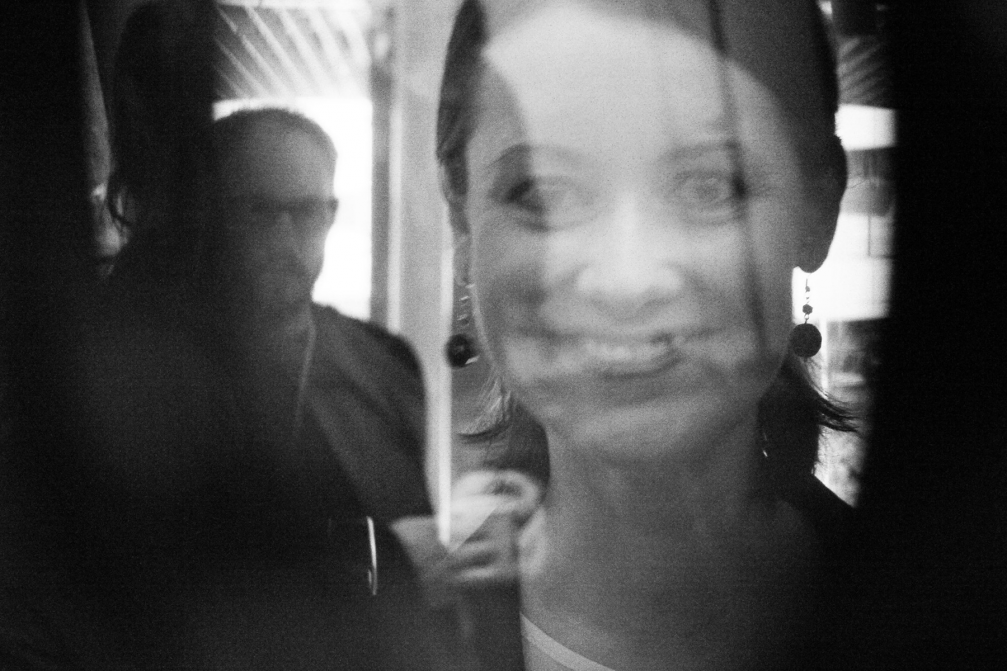 Is Tallinn big enough to support all the needs of the TMW: catering, hotels, venues?
Most of the venues are located around the old town and everything is within a walking distance. People can pick up a program and walk from one place to another, step into some of our partner restaurants to try good food before carrying on. The idea to tie in the best restaurants in Tallinn came from the fact that our food scene has been getting really good over the past couple of years. As for the hotels — it was a conscious decision to organise the festival in low season, so that the tourism sector would benefit too. We have good partners and good deals: the «Nordic Hotel Forum» and «Tallink» with ferries and hotels. For concert venues we have amazing bars and theaters in the centre of the city. But as the festival is growing like it has for every year, we will soon need to have more larger venues. Our clubs are already full and close to selling out. Venues vary from tiny bars with 70 people to the biggest club – «Rock Cafe» – with more than 1000 people.
Ticket prices for the TMW are rising gradually. What would be the additional benefit for this year's visitors by paying a higher price?
During the first 5 years we have been constantly growing and still need to prove ourselves — both to audience, bands, sponsors, public funders. I think in our 6th year we have reached the size and scope we want to be at, also in terms of ticket prices. Selling delegate's passes to local industry was the most difficult task when we started. First we needed to explain to the local music industry how they would benefit from being there and then get them to pay for it. It was my principle that the conference will never be for free. I think it is psychologically important that companies invest in something that they can benefit from in the long run. Our delegate's pass now costs as much as the one for «Music & Media» in Finland, but still much cheaper than most of the international events. We have public support, but we can't only rely on that. I'd be happy if we didn't have to apply for public funding at all, but, of course, it isn't a realistic goal. The money from the ticket sales, plus delegate passes, now forms some 25% of the festival's income. The rest is sponsors, advertising sales and public funding through various programs.
Which of the planned talks and presentations you would especially advise to attend?
This year we really put an emphasis on the future of the business. We will focus more on learning about the possibilities of the digital music services «Spotify», «Deezer», «Rdio», «Soundcloud»; Jonathan Foster, the head of marketing at «Spotify», will be here to give their first presentation in the Baltics. It will be interesting to know how they feel about entering the market, which happened just a year ago. We will talk about music promotion through different channels and the value of music events like «Positivus» or «Flow» for their countries and also for brands and private partners; we will also be talking about the effort to bring the three Baltic countries together to create a more united music market. We need more companies like «I Love You Records» who have an ambition and approach beyond their home market. The legendary Artemiy Troitsky will represent «Pussy Riot»; the Estonian singer songwriter Kerli will share her experience of living in the USA. Already a tradition, the conference will kick off with the awaited opening speech by the President of Estonia Toomas Hendrik Ilves.
What will be the emerging genres in the nearest future?
I never like to point out genres. But one specific genre does need special mentioning — the EDM — electronic dance music. Names like Mord Fustang and Syn Cole are probably the fastest growing Estonian acts internationally now. On the other hand, it has been proven that the international music industry is not interested in Estonian or Latvian music because we either follow new trends or ignore them. They are after something unique and previously unknown. It could as well be someone like Maria Minerva, the successful Estonian underground act, — thanks to her people started talking about hypnagogic pop again. She creates the music in her bedroom studio.
How would you describe the cooperation between the TMW and the local authorities?
It's getting better with every year. We started with very little support, but now we are part of the Estonian creative industry export strategy and also tourism strategy, to a degree. Of course I'd love to see that these developments would be easier and faster to achieve, but public sector doesn't work like we expect it to in the private sector where we have the luxury of making the decisions and then making things happen if we feel right. Still, there is a long way to go. A serious and important discussion that is going on in Estonia right now is how to make a case where important international festivals like us, the film festival «PÖFF», several other events, would truly become an integral part of Estonian Tourist Board's annual marketing plan. There are several studies that prove the impact of such events on the country's economy. The classic case is that for every euro spent the festival brings back four euros through taxes.
Do you feel an increased interest from major music industry players during the years? In other words, can we expect to see in the TMW such big players as festival promoters from «Pitchfork» Music Festival, Glastonbury, or Roskilde?
«Talbot» already played Roskilde last summer, thanks to their gig at the TMW. Funnily enough, the Danish band «Get Your Gun» also got confirmed for Roskilde somehow though the success they had after playing in Tallinn for several times. «Brainstorm» played Glastonbury; the Latvian producer NiklāvZ and Estonians «Tenfold Rabbit», Firejosé and Sander Mölder will be playing «Primavera Sound» this summer.
Recently, the topic about volunteering for free has arisen in press noting that «SXSW» and other big players benefit from volunteers more than they do from the organisers. What is your opinion about volunteering for TMW? Do you think it is fair for both sides?
On many occasions a volunteer will also be hired next year or the one after. Good people get noticed, but the only point to volunteer is to do the best job you can; only then something will come out of it. We have also witnessed situations where young people don't understand the responsibility. If you agree about something with somebody, it does not matter whether you get paid or not. Volunteers who disappear and don't show up at an agreed time and location will surely not have a future in the business; but then again, if your volunteer job is to be putting up posters, be the best damn poster–boy or girl in the world, and its quite certain that soon you'll be doing something else too. The music sector is often tight in terms of money, so hiring people is always a huge cost and a big decision; you are more likely to hire somebody who has volunteered and has good recommendations from someone you trust. I honestly don't know anyone in this sector who had hired anyone only for their school diploma with no previous experience. I see the volunteering work as a practical education; it is a good organisation that takes care of the volunteers, teaches and manages them.