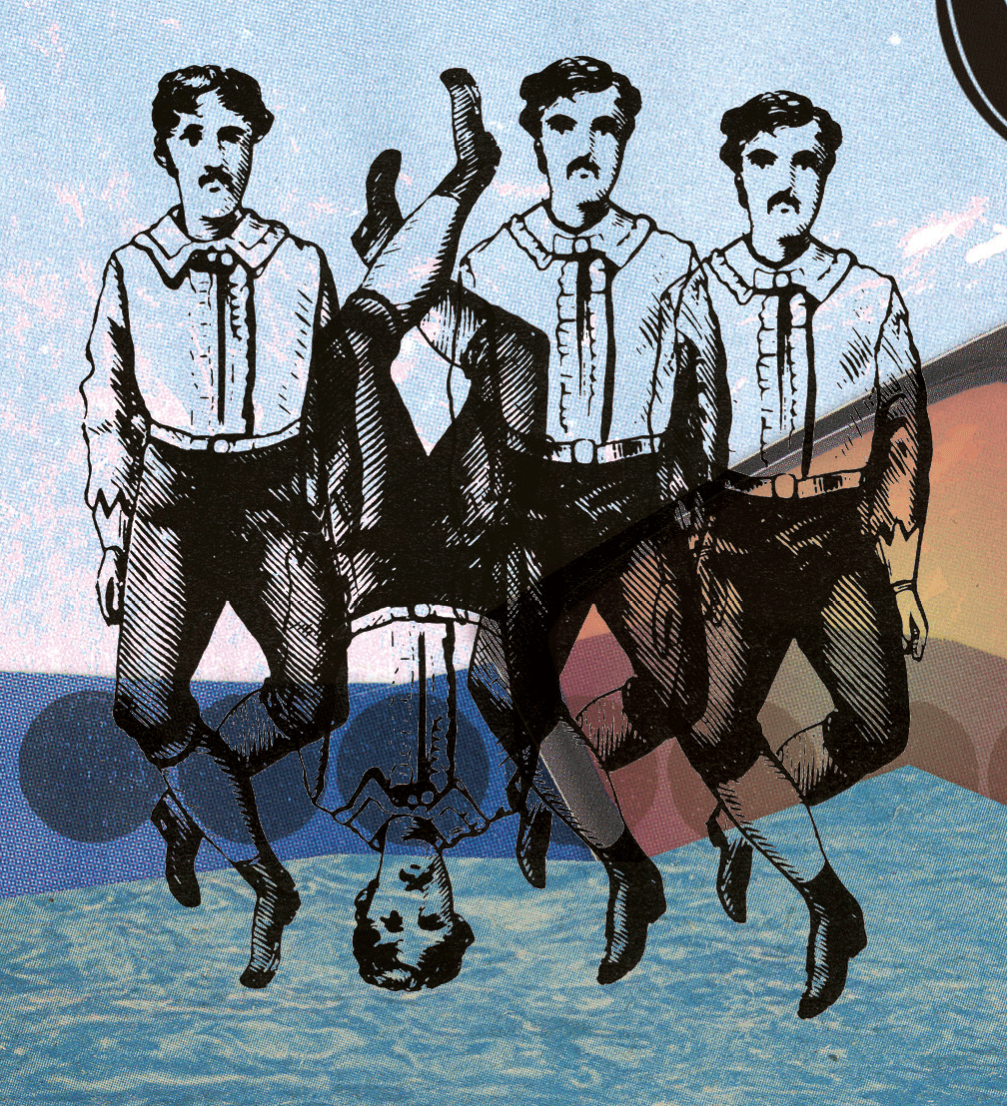 Cover artwork by Liene Hapanioneka
The indie foursome of «Carnival Youth» (Emīls Kaupers, Edgars Kaupers, Roberts Vanags and Aleksis Luriņš) is doing great both in Latvia and the world. A year ago, only sworn music lovers new about them, but today they already have a solid fan base. The band has played at music festivals and cafes, opened for «Instrumenti», visited international conferences. This summer they are going to perform at «Open'er» in Poland and elsewhere in Europe.
True, the heritage of «Brainstorm» and a strong management increase the probability of such stellar moments. But help from the outside and the fact that the sons of «Brainstorm's» Renārs Kaupers are part of «Carnival Youth» does not mean everything yet. The guys in the band are charismatic and talented enough; if it were the nineties now, the band's posters would already be hanging in every girl's bedroom. The debut of «Carnival Youth» proves how important it is to grow up listening to good music. Band members admit being influenced by such artists as «Arcade Fire» and «Radiohead». These world class acts raise the bar with each new record, and are never afraid to experiment. Listening to good songs, of course, does not guarantee success, but helps to compare one's own new material to the current context of the world's music industry.


Video directed by Reinis Spaile

The debut album «Never Have Enough» that came out in May, marks itself as a brilliant «beginner's set», where the right i's have been dotted by the talented producer Gatis Zaķis. The EP compiles five well mastered songs, including the popular «Never Have Enough», which was discovered by someone in the Danish advertising industry and used in a «Carlsberg» commercial for the Scandinavian market.
The album begins with the charged «Octopus» and the second single «Brown Eyes and All The Rest», which has already touched the hearts of girls at concerts with its catchy melody and fine drum snares. Even though it hasn't been selected as a single, «Seasons» seems to be the most powerful emotionally — a young man's thoughts on «everything is changing, but I'm still here», leading me to realise that the songs aren't written for dancing only. Both the lyrics and the melodies create a feeling of endless possibilities: friendships are for ever, the summer never ends, and the sea is only knee–deep. Each one of us should be prescribed a small dose of «Carnival Youth's» idealism.