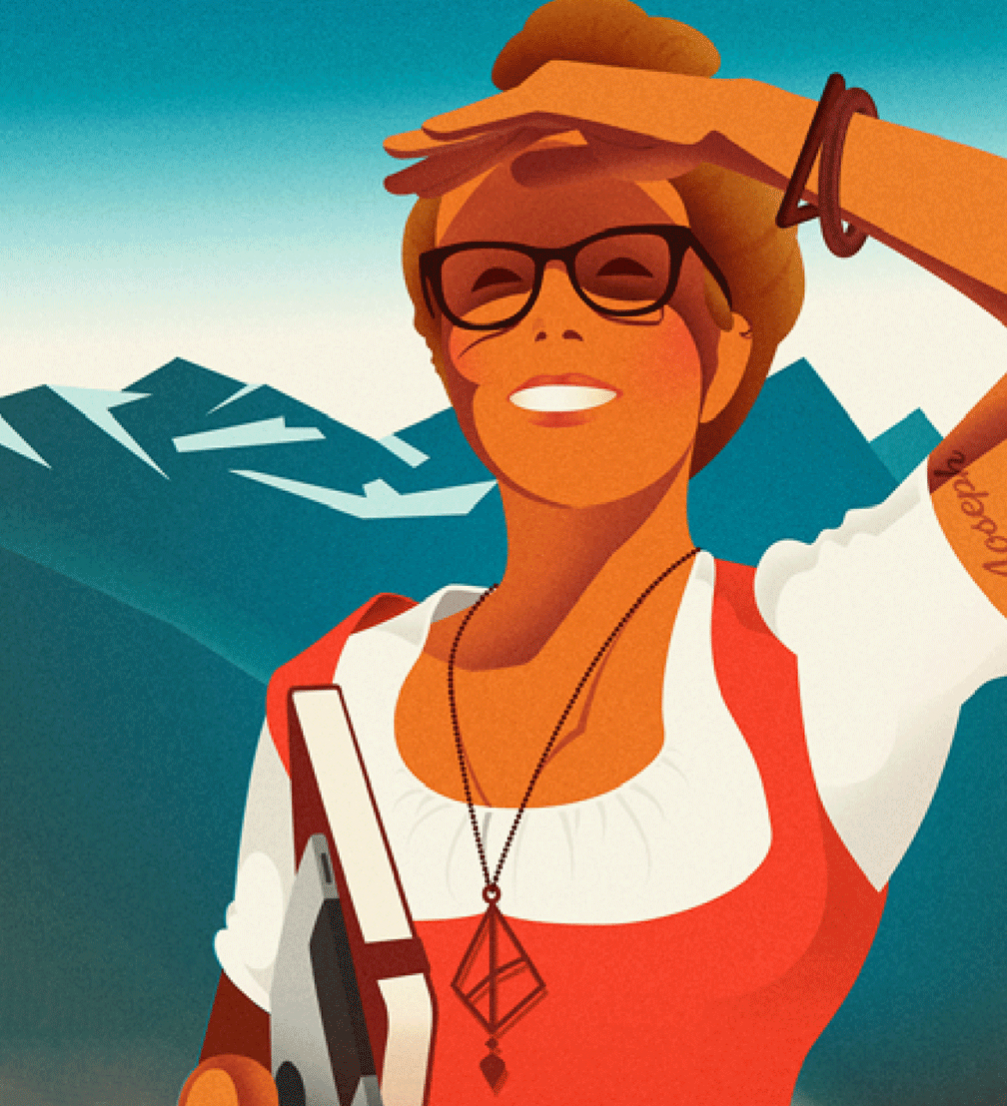 Illustration by «Typejockeys»
For the twelfth time in a row «Designaustria» organises the «Joseph Binder Award» — an international competition focusing on graphic design and illustration, inviting students, designers and illustrators from all over the world to submit their works completed since 2012.
The Austrian interest organization and design knowledge centre «Designaustria» first launched the award and the international competition in 1996, naming it after Joseph Binder, one of the most outstanding graphic designers and illustrators active in Austria between the two World Wars, who subsequently also revolutionised visual communication in the United States. This year's motif of the Award was designed by the Vienna based design agency «Typejockeys», and quotes Joseph Binder's tourism and advertising posters from the 1930s.
Participation is open for professional graphic designers and illustrators, and design students, either as individuals or as teams. Number of entries is not limited. There are three trophies in the competition: gold, silver and bronze, which also receive money prizes of 2500, 2000 and 1500 euros.
The entries will be assessed by an international jury in thirteen categories: Corporate Design, Communication Design, Information Design, Editorial Design, Type Design, Poster Design, Packaging Design, Book Illustration, Media Illustration, Commercial Illustration, Storyboard, Illustration in Miscellaneous Applications, and Design Fiction. The jury consists of  international experts: Iva Babaja, creative director at «Euro RSCG» agency in Zagreb and president at «Icograda», Susanne Breitfeld, communication designer and board member at BDG, Cinzia Ferrara, graphic designer, architect and vice-president at AIAP, Laurent Graas, partner and strategic director at «Lola Communication» and board member at «Design Luxembourg», Andreas Jacobs, communication designer and chairman at AGD, Franz Merlicek, creative director and partner at «Demner, Merlicek and Bergmann», Karen Schmutz, graphic designer and board memeber at SGD, Daina Vītoliņa, graphic designer and board member at BEDA and Franziska Walther, illustrator and board member at IO.
The regular deadline for submitting the works is May 31, 2014, but early birds entering by March 31 will benefit from reduced fees, and students will receive discounts. After registration of graphic design and illustration works online, entries also have to be sent by post together with printed registration forms. More information on the competition, requirements and entry pricing is available at the «Designaustria» webpage.