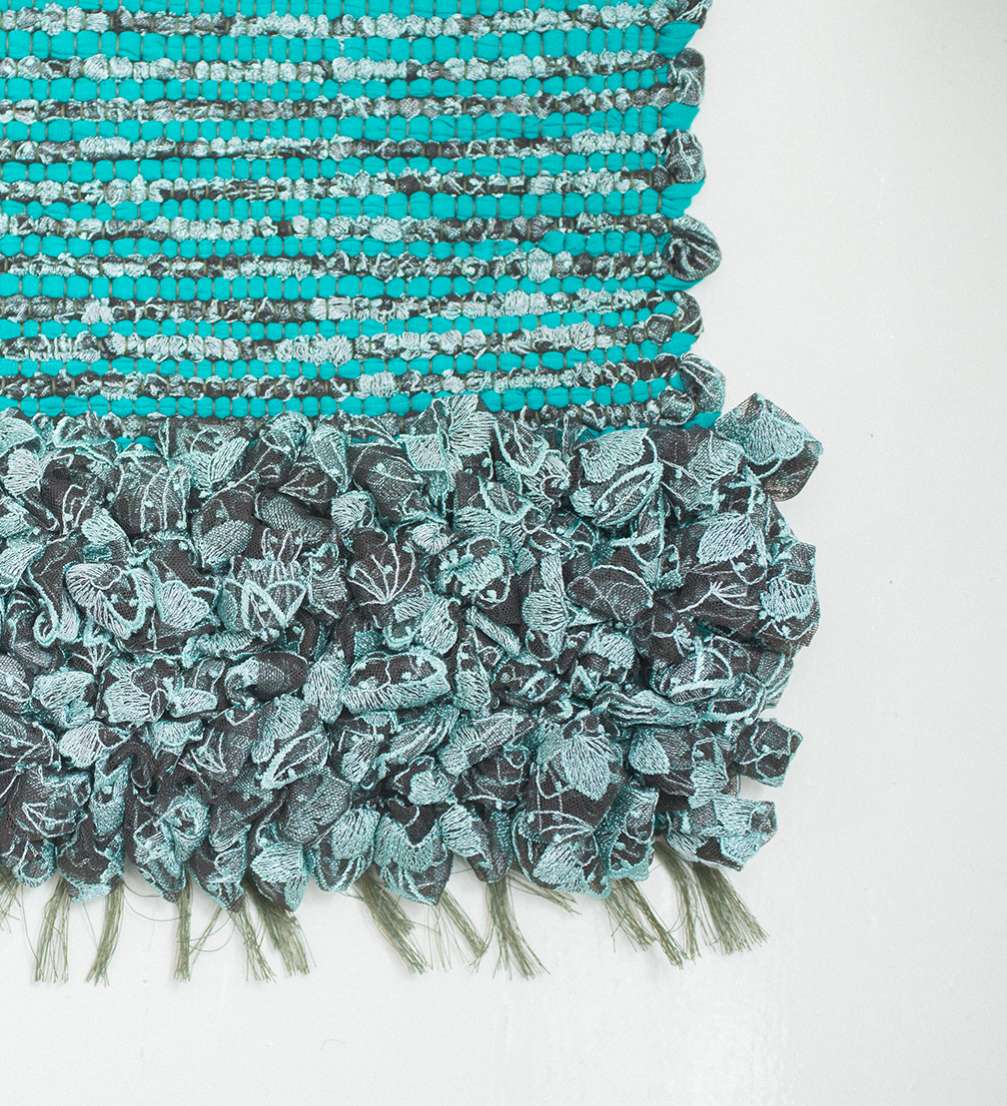 The social business brand «Lude» has begun weaving rugs from the leftovers of Latvian lingerie manufacturers — knitted fabric and lace. Each rug relieves the planet of two kilograms of waste.
Material for the new line «Lude Lace» comes from local lingerie manufacturers «Rosme» and «Lauma Lingerie», as well as the brand «ZIB*» — those are lace and knitted fabric cuttings.
Strips of fabric, for instance, cut-up sheets or old clothes, are commonly used for weaving rugs and quilts. «Lude» has decided to use manufacturing leftovers, which are brand new, but disposed of as useless. Each rug saves about two kilograms of textile waste from ending up in a landfill site, as well as demonstrates an resourceful approach to utilising manufacturing leftovers in the textile design industry. It has been appreciated in Scandinavia too, as «Lude» has recently received a Quality Innovation of the Year Award.
About 54 metres of lace are weaved into every «Lude Lace» rug. The textile artist Lilita Bauģe has created a design that highlights the delicate texture of the material. The colour palette depends on the lingerie collections — the rugs come in classic white, black and cream, as well as brighter colours, such as red, light purple and emerald green.
«Lude» is a social business, which gives an opportunity to the elderly to learn the craft of weaving, socialise and earn an extra income, at the same time making the planet a little greener. The entire production process, starting from the preparation of the material to the weaving itself, is done by hand.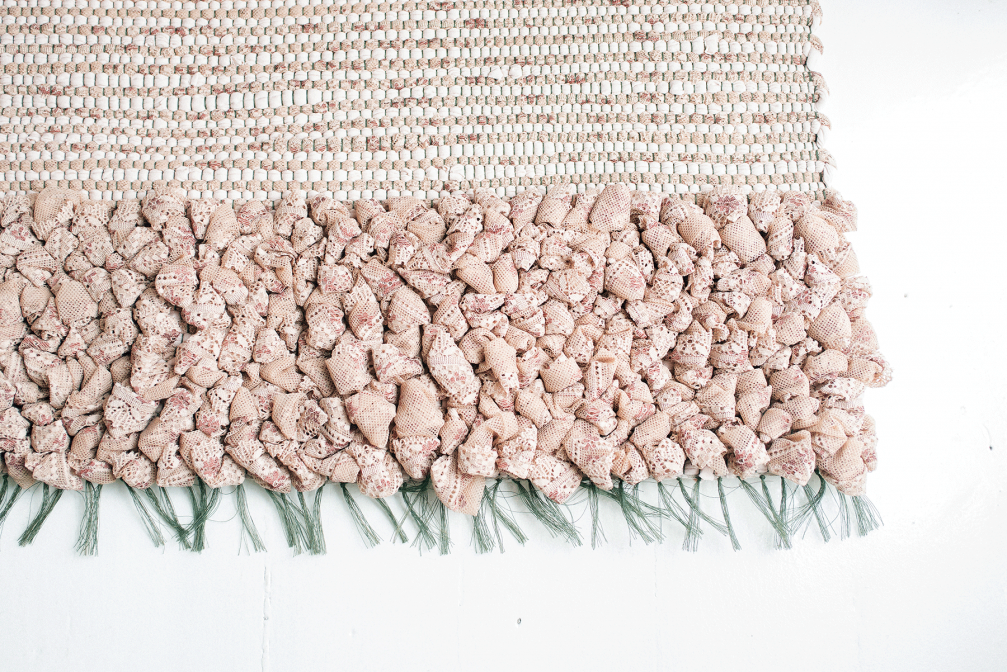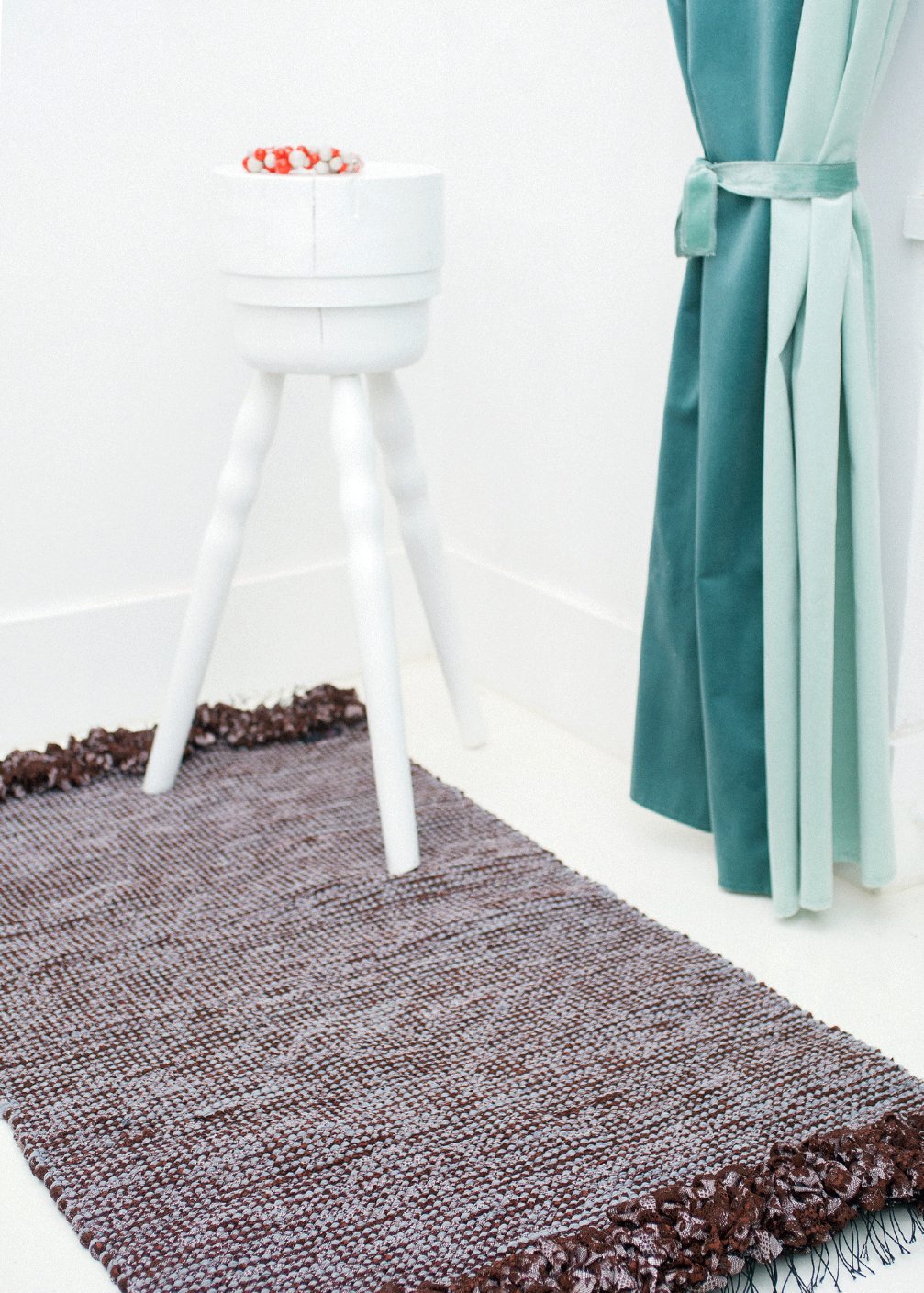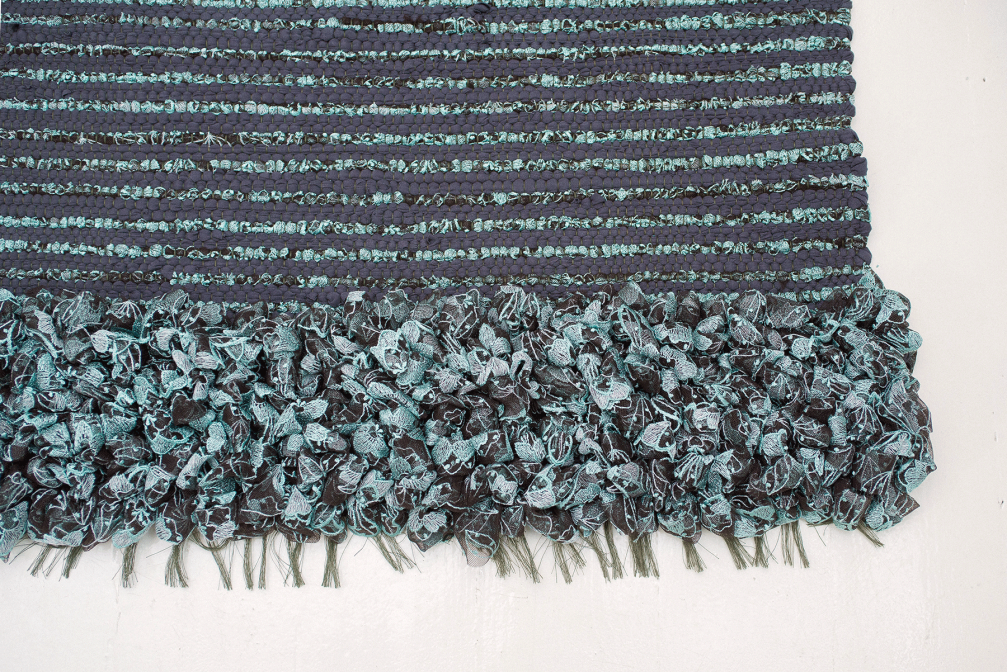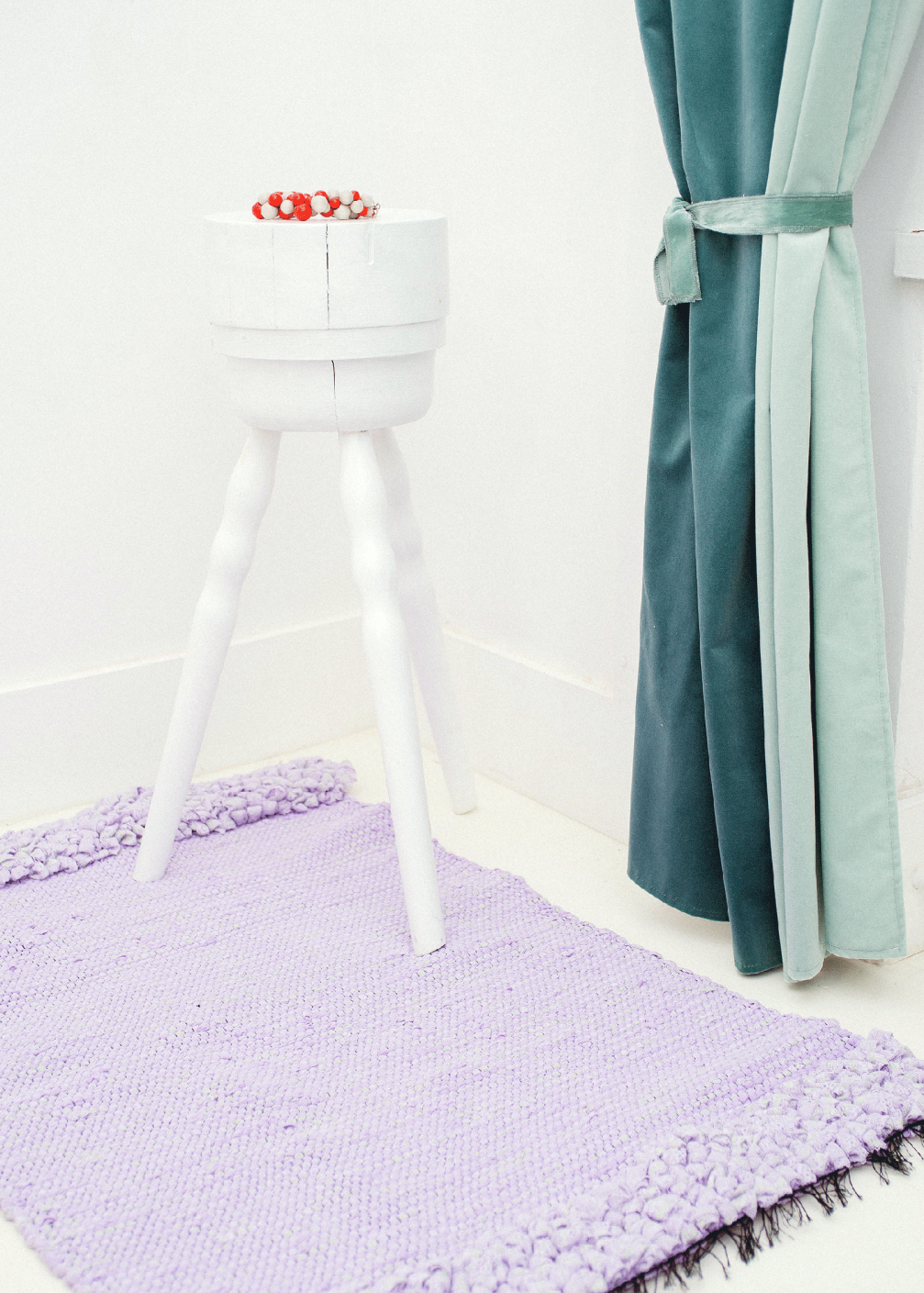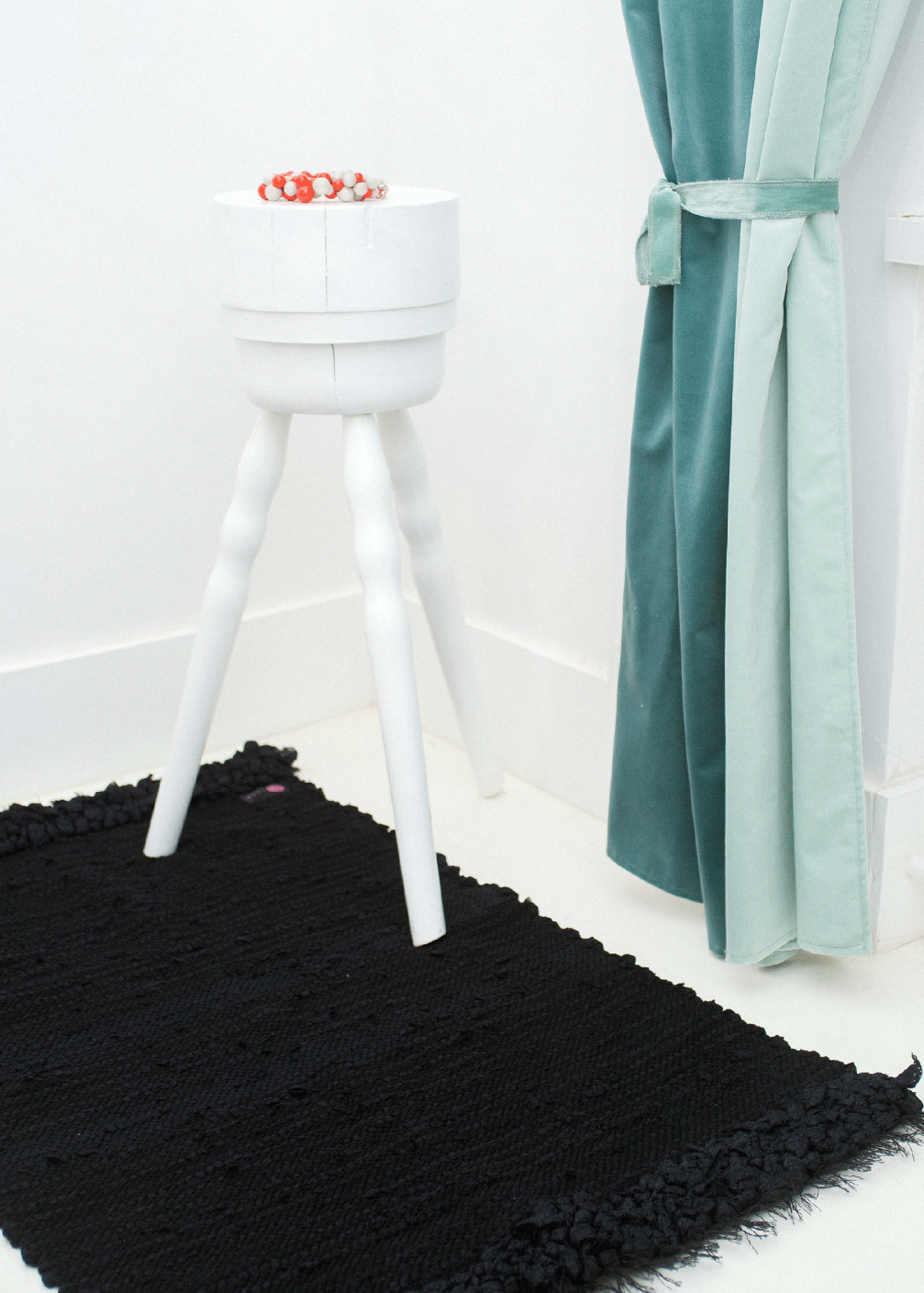 Making of the rugs