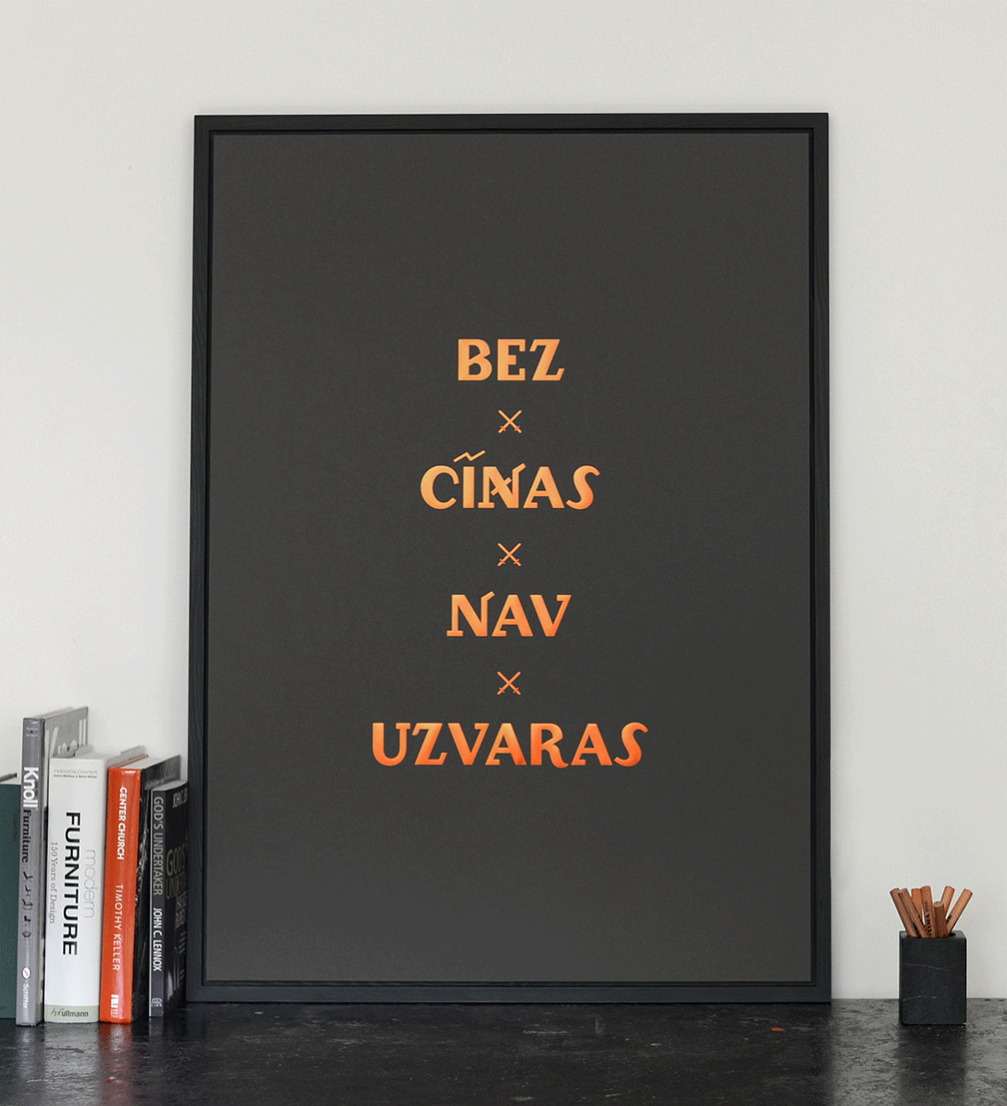 Graphic design studio «Asketic» together with the brand «Miesai» have recently started a 12–round project to create original products with references to the body of work of Latvian artist and designer Ansis Cīrulis. Designers that are actively involved in the contemporary design scene in Latvia have been invited to take part in the project.
The protagonist of the design series Ansis Cīrulis was one of Latvia's most talented artists during the first independence. He was a master of a wide range of fine and applied arts: ceramics, painting, graphics, sculpture, textile and others. The works of Ansis Cīrulis are distinctly Latvian, always featuring interpertations of ethnographic patterns, and geometric, robust lettering.
«Inspiration for the project's idea came in 2009, whilst working on a book about Ansis Cīrulis, published by «Neputns»,» explains Miķelis Baštiks, leading designer of «Asketic», «Back in the day, Ansis Cīrulis created a clear Latvian identity. We would like to pass it on.» The project makes use of the typeface «Cīrulis» that «Asketic» made in 2010.
First work in the series was a set of four wooden panels designed by «Asketic» themselves — with the letters L, A, R and K in different sizes, colours and veneer finishings. The letters together make the word LARK, which is what the last name «Cīrulis» means English — a small songbird.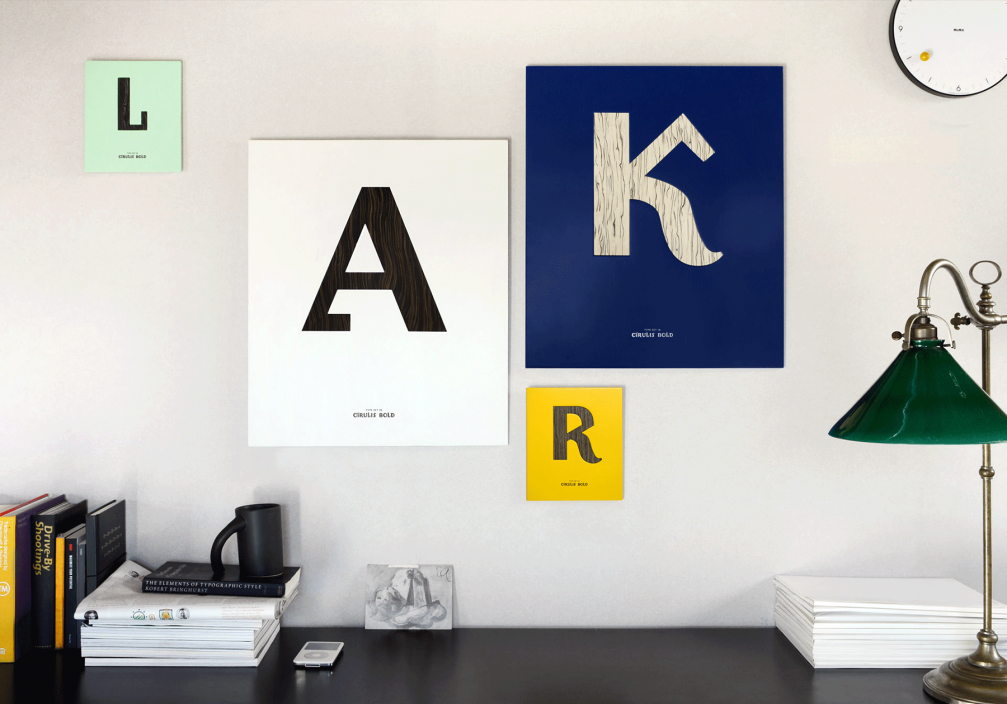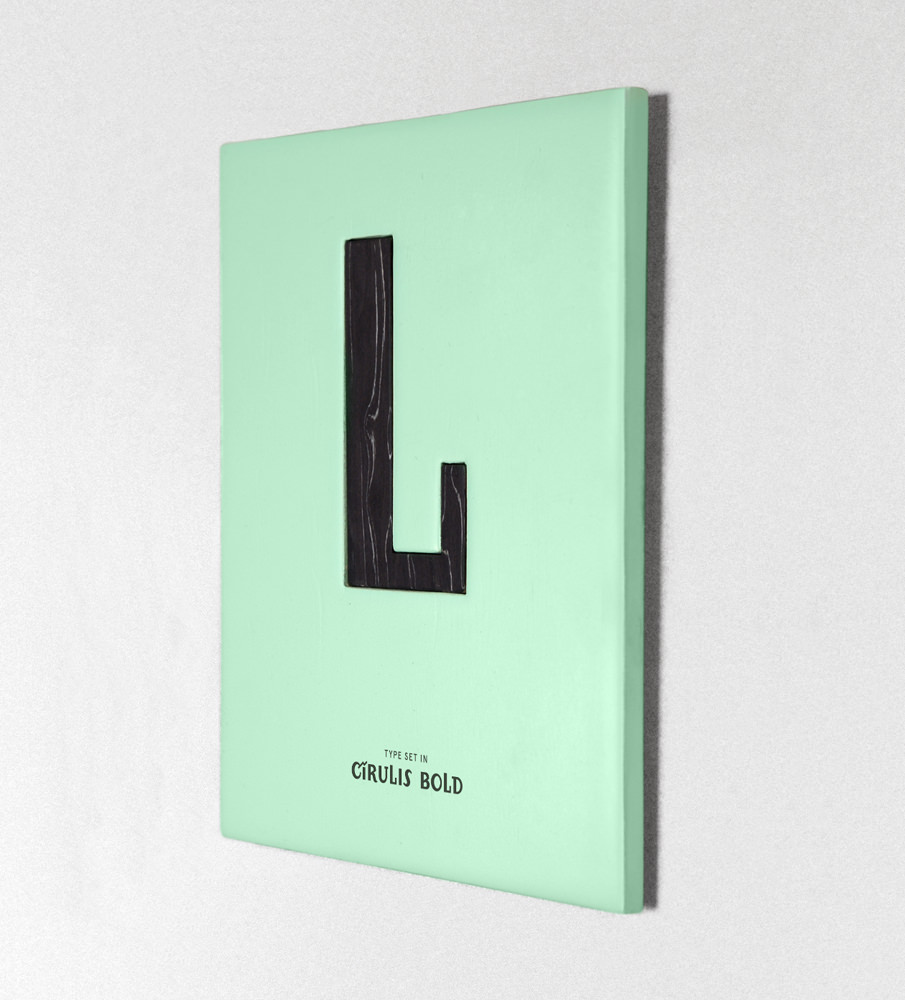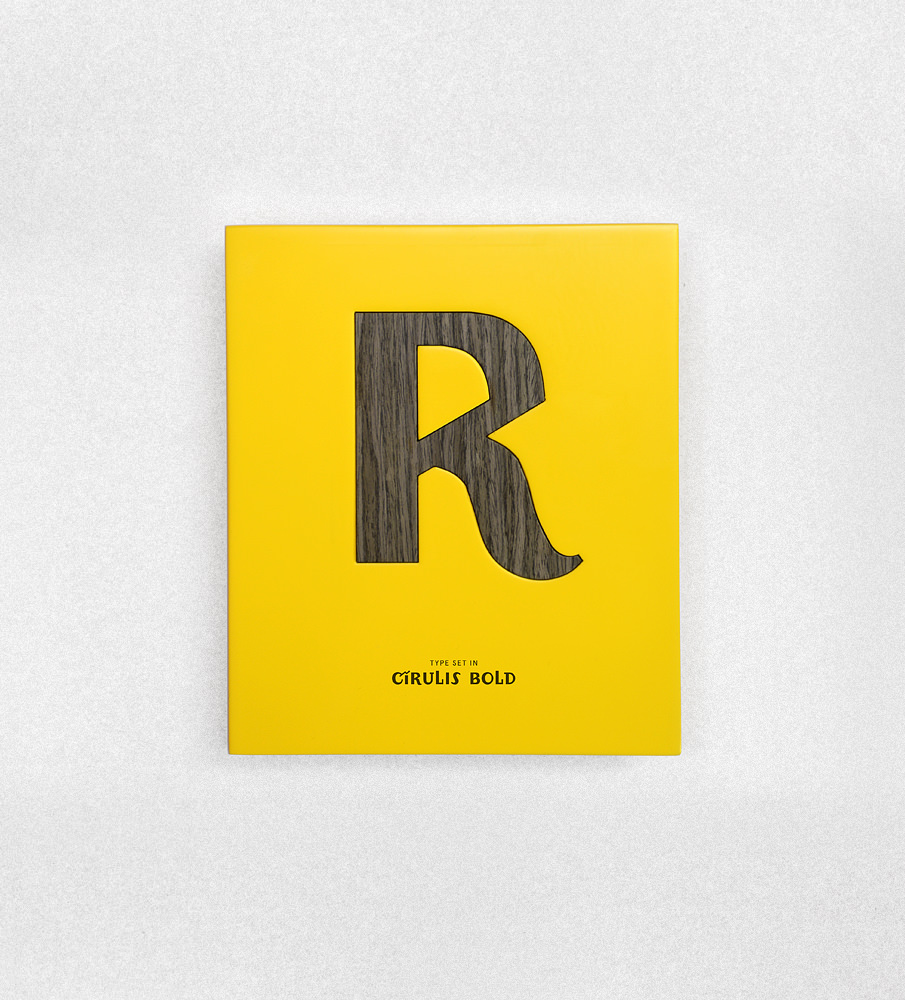 The second of the 12 works is by graphic designer Edgars Zvirgzdiņš, head of the studio «Associates, Partners et Sons». It is a dark grey poster with a sentence «No victory without a fight» printed in foil. The fine printwork was done by Ansis Drāznieks.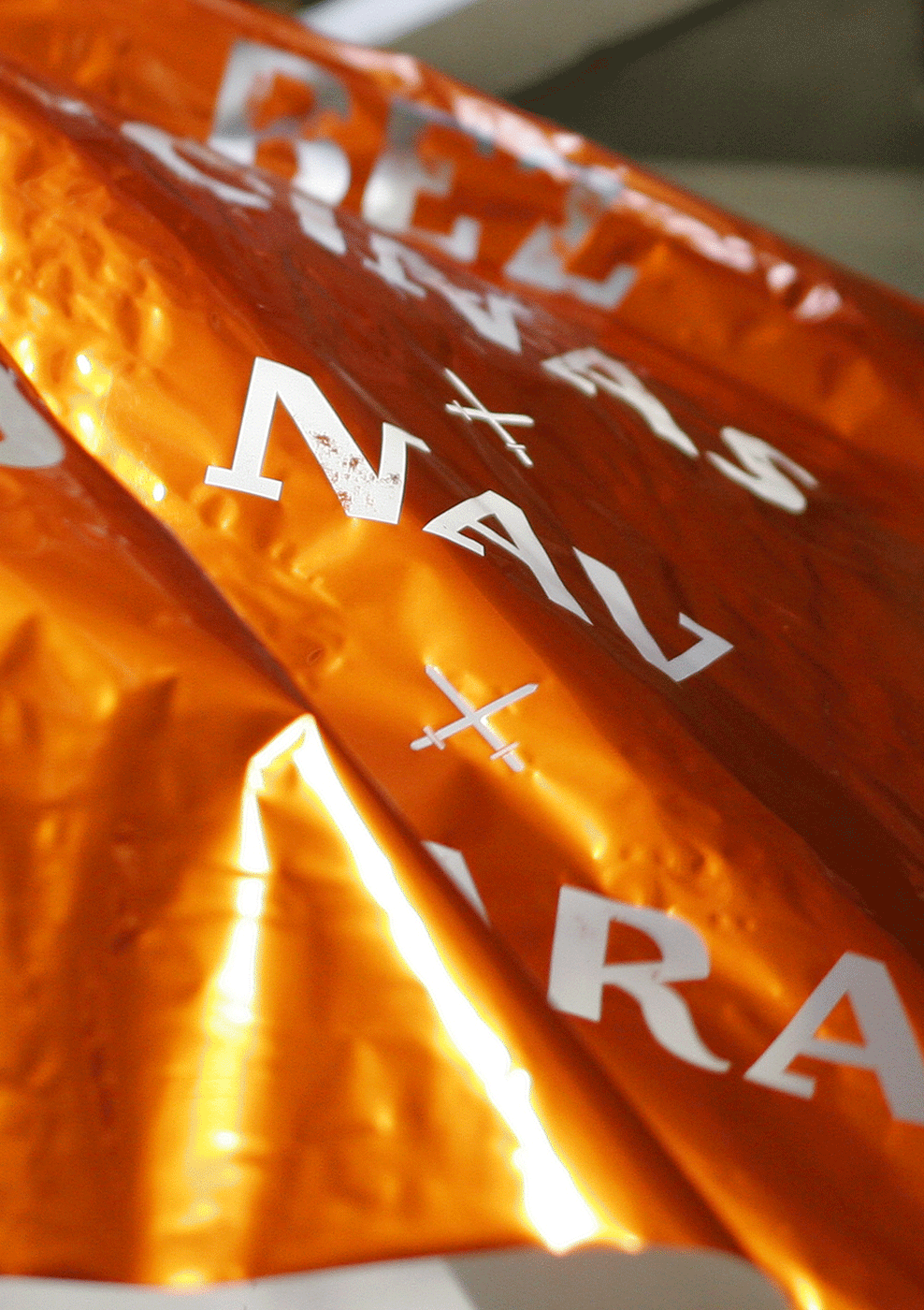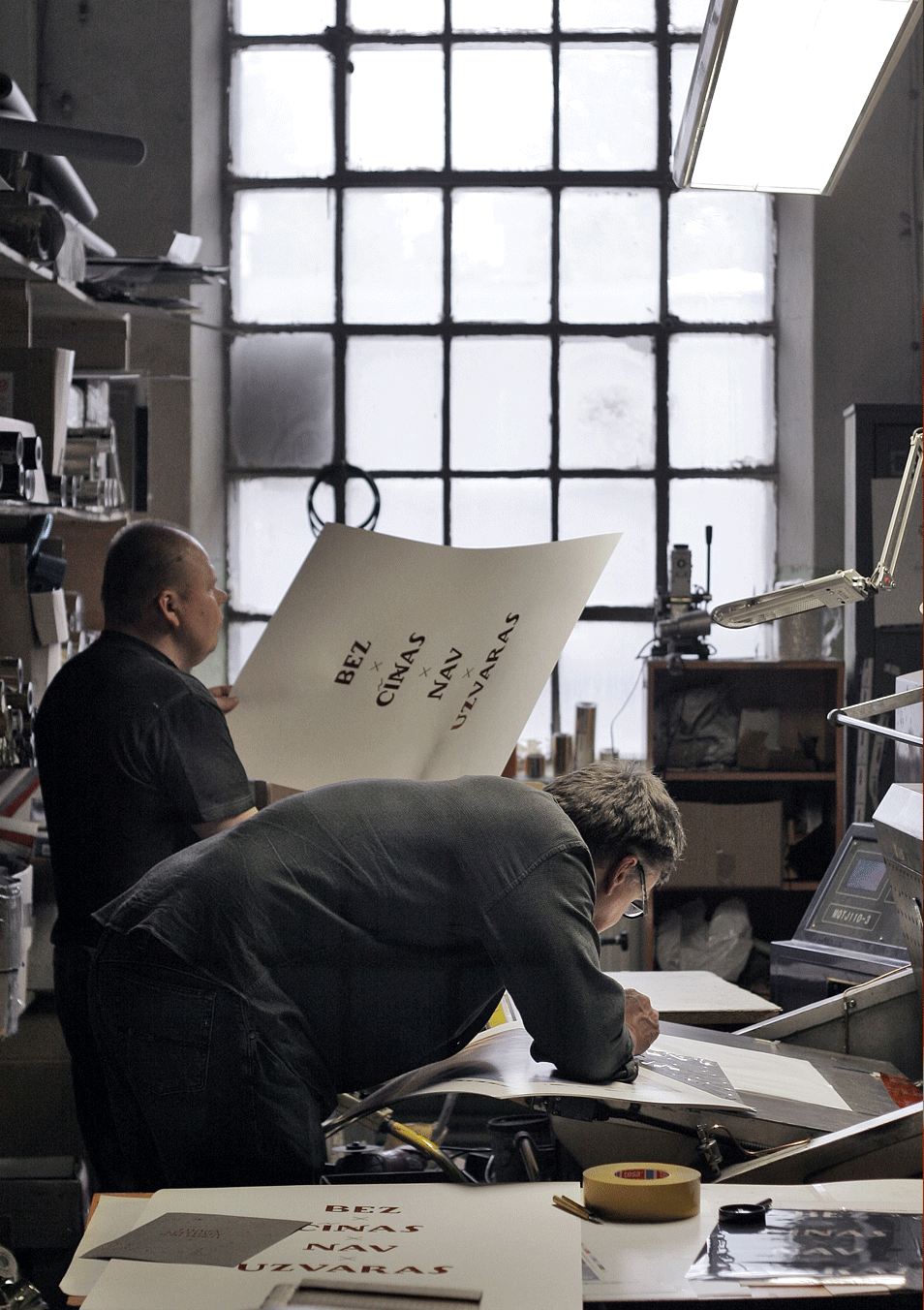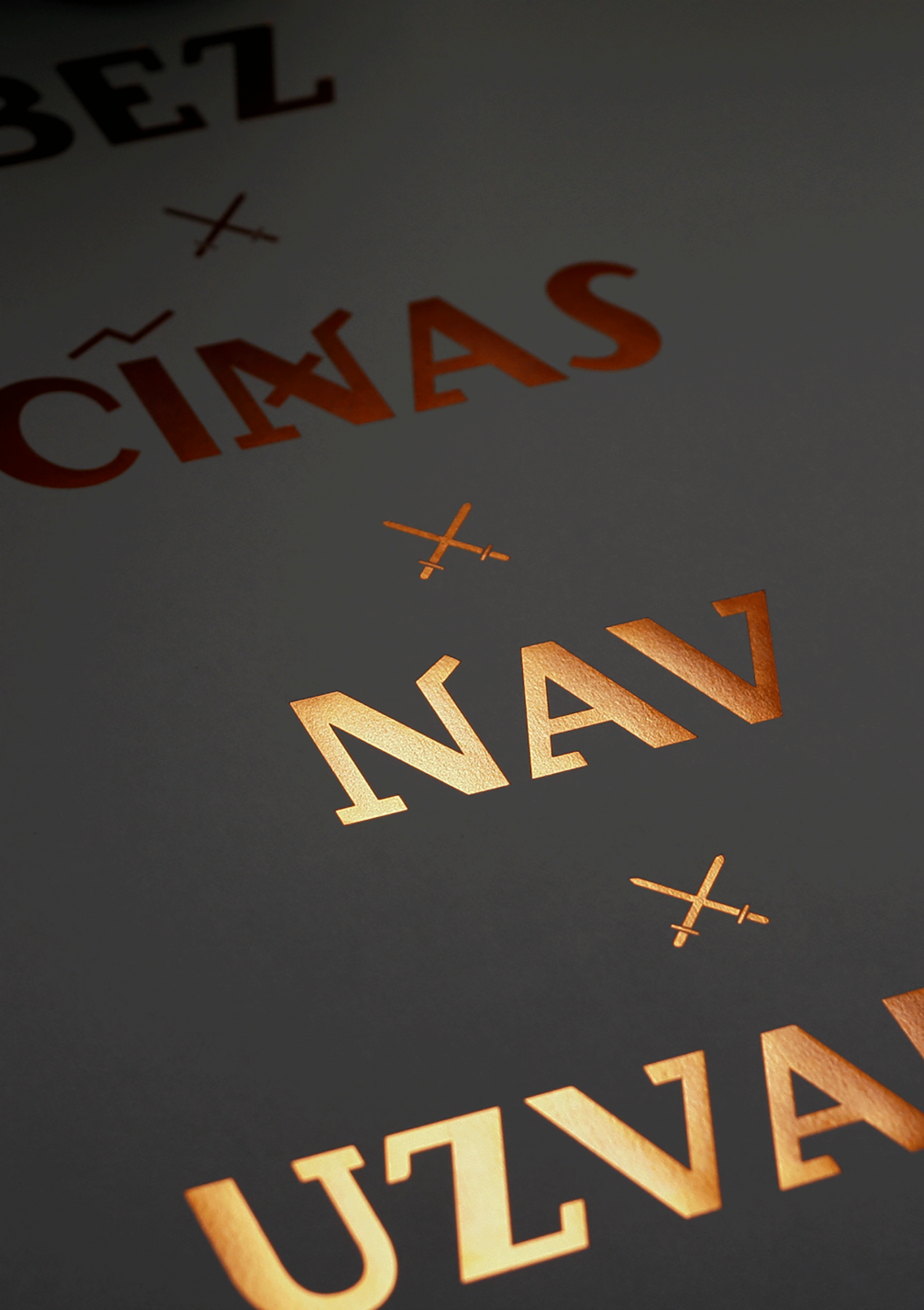 Edgars Zvirgzdiņš: «The slogan on the flag of the 3rd Company of the 2nd Regiment of the Latvian Riflemen «No victory without a fight» is just as relevant today as it was when Ansis Cīrulis designed it. Great victories are achieved by winning many small battles.»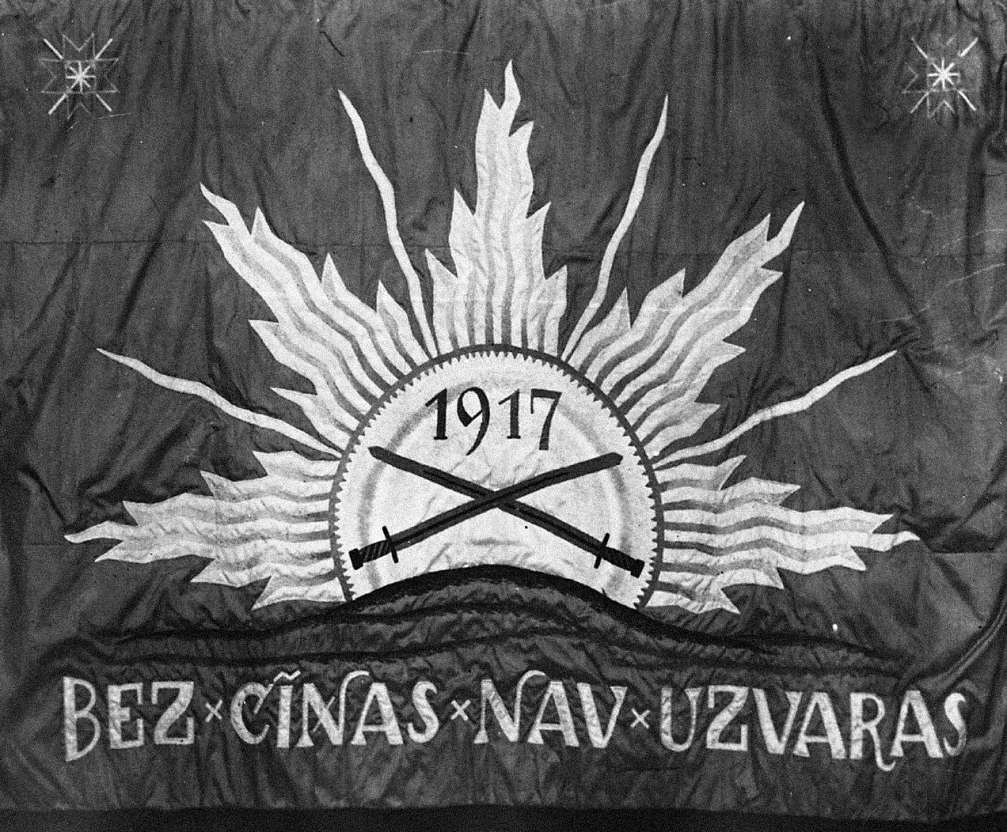 The next artwork can be expected around the end of June — this time by Madara Krieviņa, designer of the «Modernists» magazine and founder of the brand «Zai». The other nine designers have already been selected and agreed to take part in the project. An public exhibition is planned after completing all 12 rounds, but meanwhile the works can be inspected closer and purchased on the website of «Miesai».