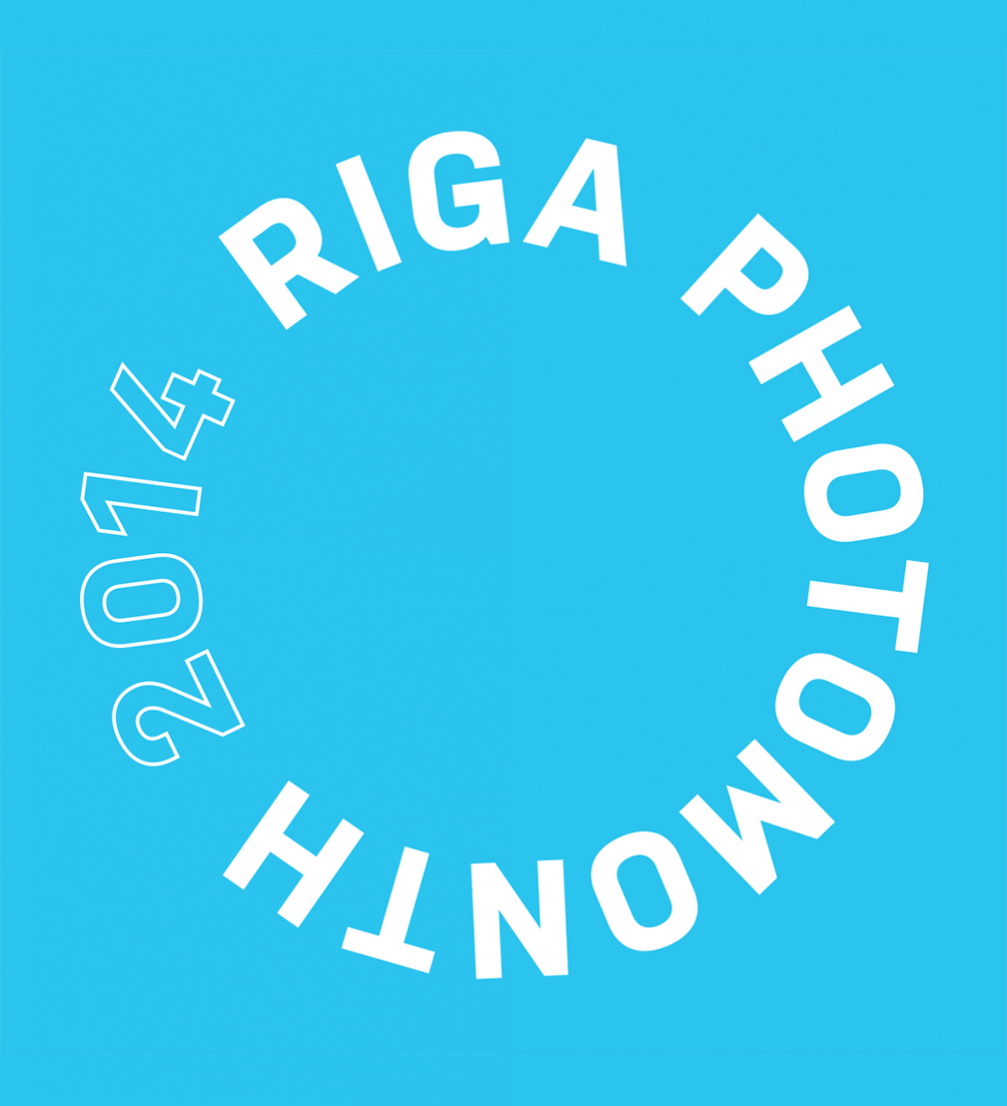 Riga Photomonth 2014 logo by Artis Tauriņš
In May, Riga Photomonth offered almost 30 different events of photography culture: exhibitions, lectures, self–publishing events, films, and workshops, and gathered renown international artists, curators and publishers here in Riga. Several of the featured exhibitions are still open in June.
Until June 8, Kaņepes Culture Centre hosts a photography exhibition «Misfits», demonstrating the author–projects of the ISSP School 2014 graduates.
The Mūkusala Art Salon presents a group show «Abroad», curated by Līga Lindenbauma, until June 14. The exhibition features photo series — socially critical and anthropological studies of landscape and environment, of Latvian photographers Ieva Epnere, Ivars Grāvlejs, Reinis Hofmanis and Alnis Stakle.
The exhibition «European Eyes on Japan/Japan Today vol. 16», comprising the work of a Latvian photographer Alexander Gronsky and Swedish photographer Nina Korhonen, will be open for visitors until June 15 at the Culture Palace «Ziemeļblāzma».
Two exhibitions are open at the new building of the National Library of Latvia: Mary Ellen Mark's (USA) solo exhibition «Frames of America», presenting a classic documentary photography tradition, in which photojournalism and subjective documentary align and overlap with each other, as well as the solo exhibition «Somewhere on a Disappearing Path» of Latvian photographer Ivetas Vaivode, who documented her personal journey to her grandmother's native village in Pilcene, in the Latgale region of Latvia. The exhibitions are open until June 20.
Furthermore, a solo exhibition «Gadagājumi/Vintages» of the photographer Imants Gross, narrating a story of five generations, scattered in various places of the world, will be displayed at the «Vīna Studija», Elizabetes iela 10, until July 30. The photographs are a personal, yet universal reflection of his time and generation.
More information on the shows and the venues is available on the homepage of Riga Photomonth.