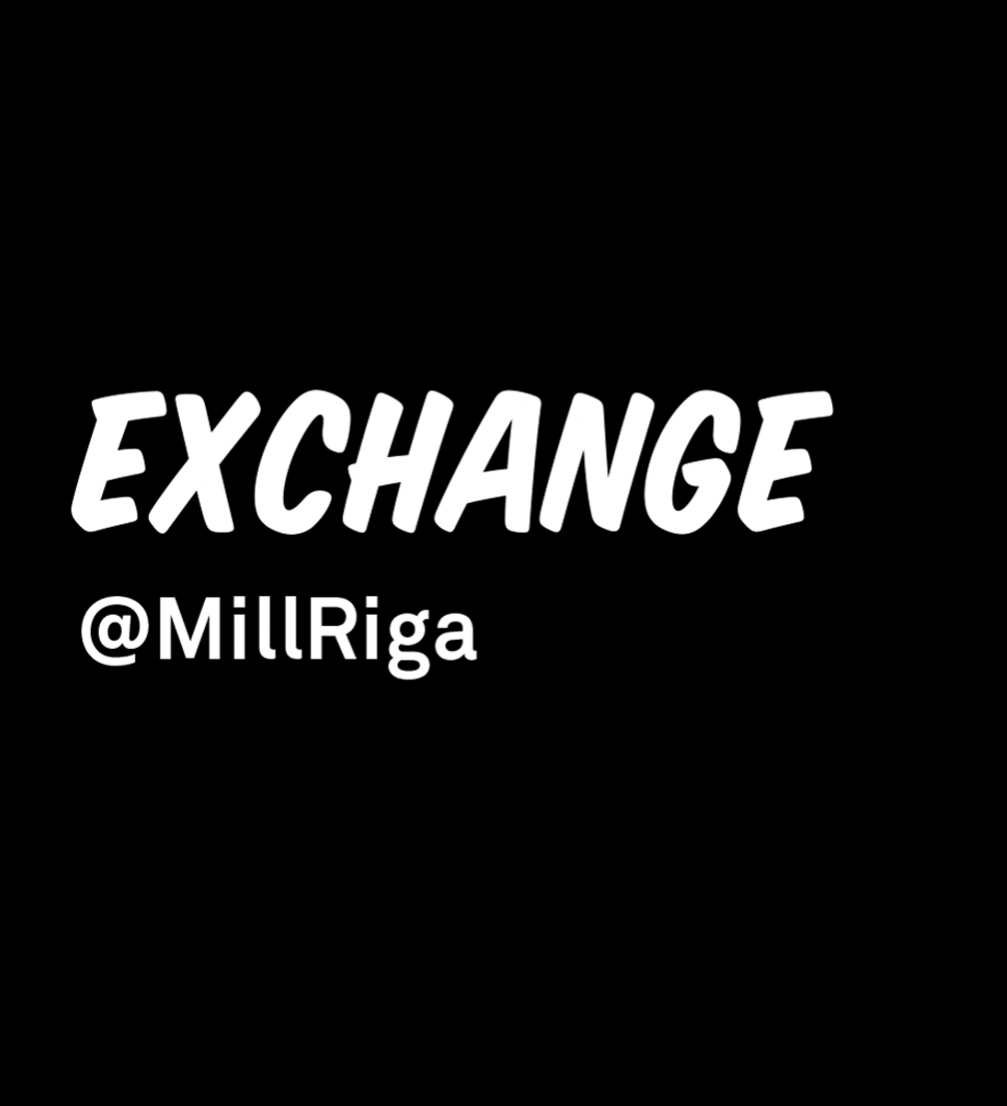 Poster by «Associates, Partners et Sons»
The design and IT co–working space «The Mill» officially opens with a conference «Exchange» this Friday, June 20, when designers and coders from «Infogr.am», «Asketic» and «Clearleft», investors from «Inventure» and «Imprimatur Capital», and other experienced professionals will enlighten strivers of the local start–up scene.
«The Mill» is a newly set up designers' and programmers' co–working and creation space in Riga, Brīvības iela 33, created by joint forces and goals of several Latvian technology and design enterprises: «FROONT», «Sellfy», «Berta CMS» and «HungryLab».
The official opening of the space will be held as a one–day conference «Exchange», gathering local and foreign guest speakers to share insights and experiences on humanity in design and the power of design in improving business results.
The conference will start with Miķelis Baštiks of «Asketic» and representatives of «Cube» revealing their secret formulas for creating successful side projects, followed by «Infogr.am» and «Bondora» panel on strategies that are required for developing an international, booming enterprise.
The second part of the conference will put an international team of investors in the spotlight — Tuomas Kosonen (Finland) from «Inventure», Toby Moore (Australia/Latvia) from «Imprimatur Capital» and Mārtiņš Šulte from «Beanstalk Capital» will discuss the importance of design in investors' decision–making process. Jūlija Gifford and Jānis Palkavnieks from «Draugiem.lv Grup» will highight humanity in design and the significance of experiments in design development.
The honour of the key speaker is assigned to Jeremy Keith (Great Britain), programmer of «Clearleft» and editor of «Adactio». He will conclude the conference with a story on how to create design with the help of code.
The programme and tickets to the event can be found on the homepage of «The Mill», and a limited number of early bird tickets are still available for 35 euros. Several tickets will be given away for free — follow the news of the conference and other events on the Facebook page of «The Mill».
The programme may still change until Friday; all discussions will be held in English.