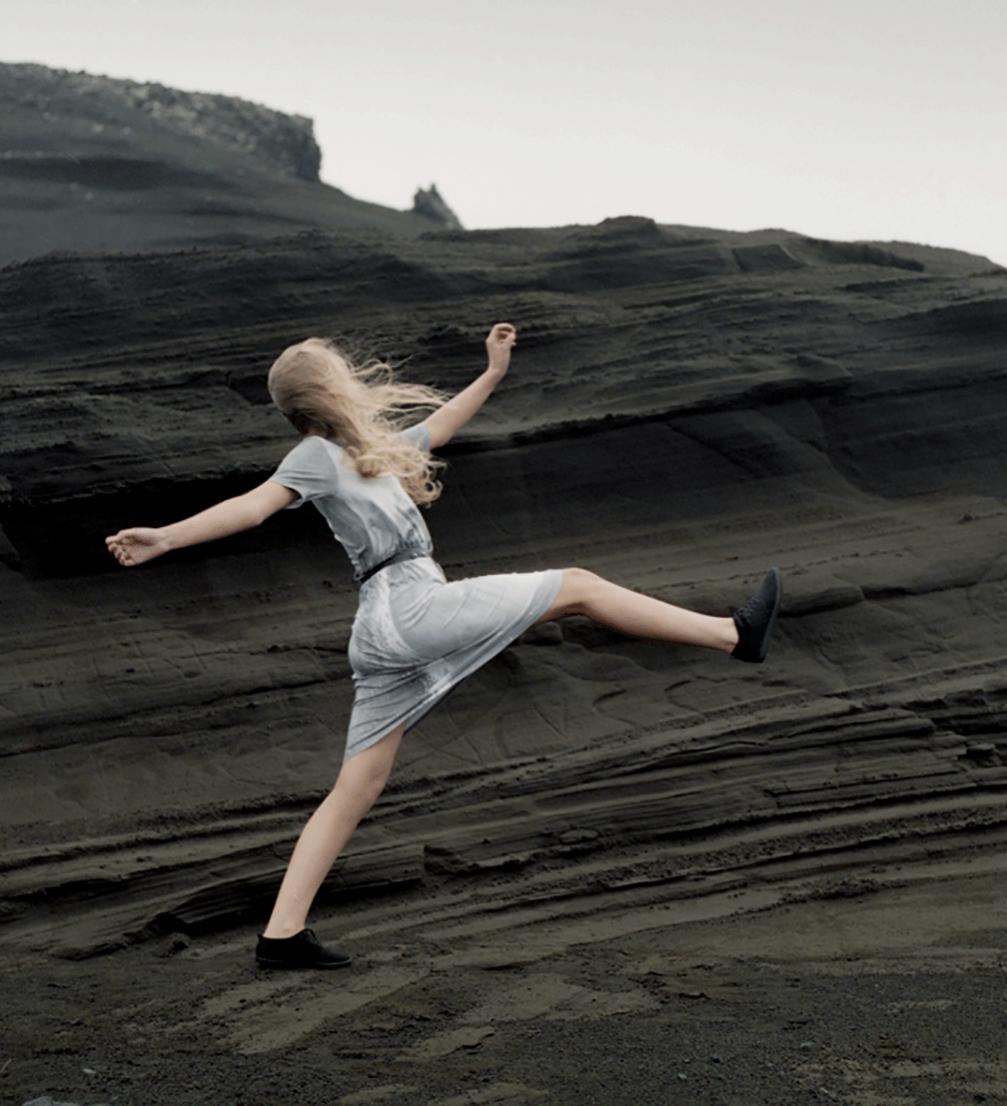 Photo by Kristina Petrošiute
The aesthetic of the new spring–summer 2015 collection «Streams of the overground» by «BlankBlank» is rooted in the unusual colours, lights and landforms of the untamed nature of Iceland. The landscape, created by under– and overground streams resonates deeply with the streams within ourselves.
Volcanic rock structures, hot spring mists, forests, mountain brooks and the ocean dominate the patterns of «Streams of the overground». Fashion artists Mārtiņš Blanks and Linda Blanka work with cotton and viscose knitted fabrics, using screen printing, tie–dyeing, bleaching, marbling and experiments in other author techniques as well. «BlankBlank» creates simple cuts that make the clothes easy to wear and add an unpretentious elegance. This time, the garments are accompanied by a jewellery collection «Blue amber».
«BlankBlank» themselves call their style «poetic urbanism» — it is high quality, wearable and sustainable design, the sophistication and intelligence of which derives from the greyish colour palette and unique prints. «Streams of the overground» is «BlankBlank's» fourth collection, preceded by the first experiment «Basic», «Bleached topography» created in collaboration with Keta Gūtmane, and the mini–collection «In spruce forest».
Presentation of the new collection and meeting with Mārtiņš Blanks and Linda Blanka will take place tonight, July 10 at 19.00 at the «Paviljons» store in Riga, Tērbatas iela 55. The new website of «BlankBlank» is going to be presented as well.