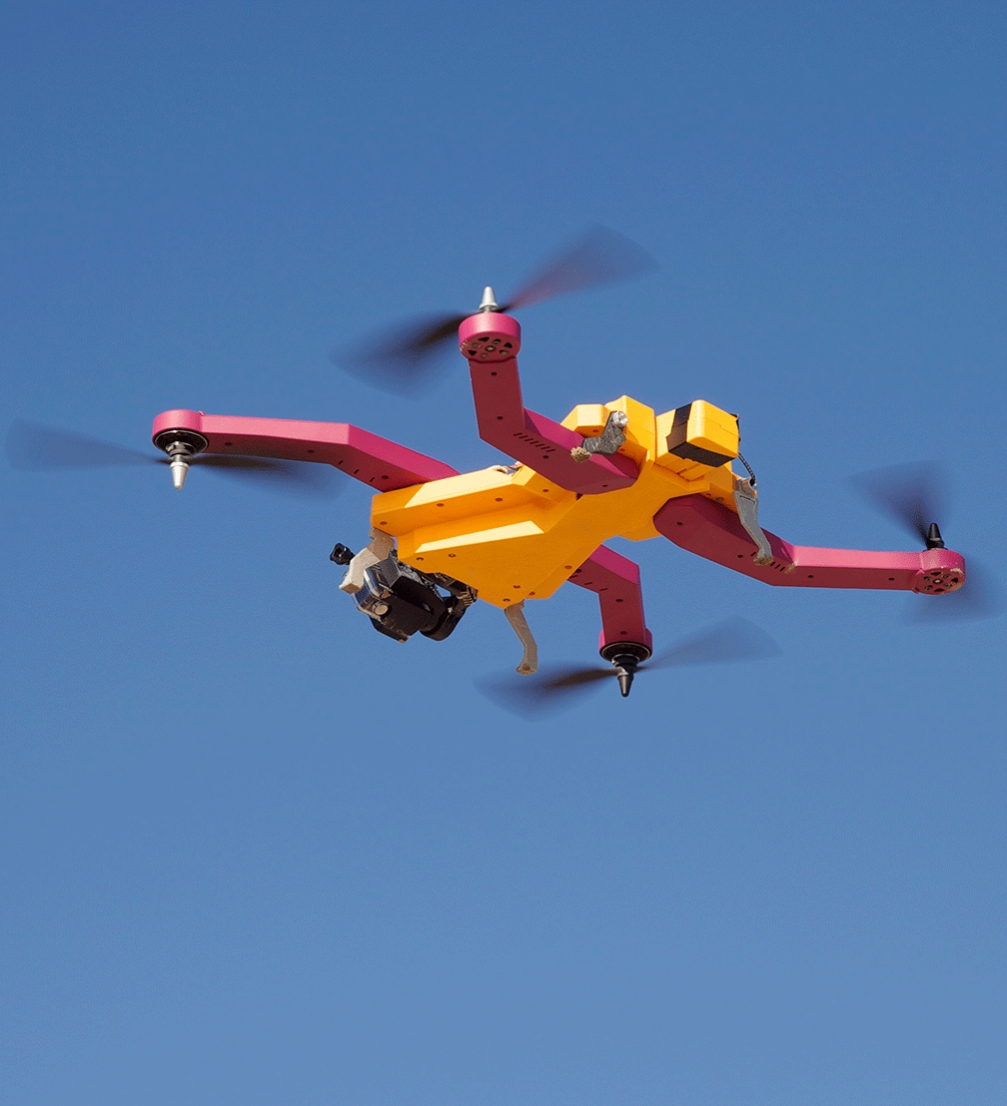 AirDog, the auto–follow drone for the GoPro camera, has currently raised over 500 000 US dollars in its Kickstarter campaign and announces the next stretch goal — a million dollars. Surprisingly, the game changer in aerial video shooting for extreme sports comes from a land with no mountains and no ocean — Latvia.
Filming is a common practice in action sports — not only to produce impressive footage of riders performing tricks, but for training purposes as well. Videos help athletes analyse their mistakes and progress. A passion for extreme sports is what unites all the members of the AirDog development team — the engineers, coders and designers are experienced snowboarders, kitesurfers, skateboarders and motocross riders in their free time. Edgars Rozentāls, CEO of Helico Aerospace Industries, the company that invented AirDog, has been windsurfing, wakeboarding, kiteboarding since the age of 15, and enjoys snowboarding, longboarding and motocross as well.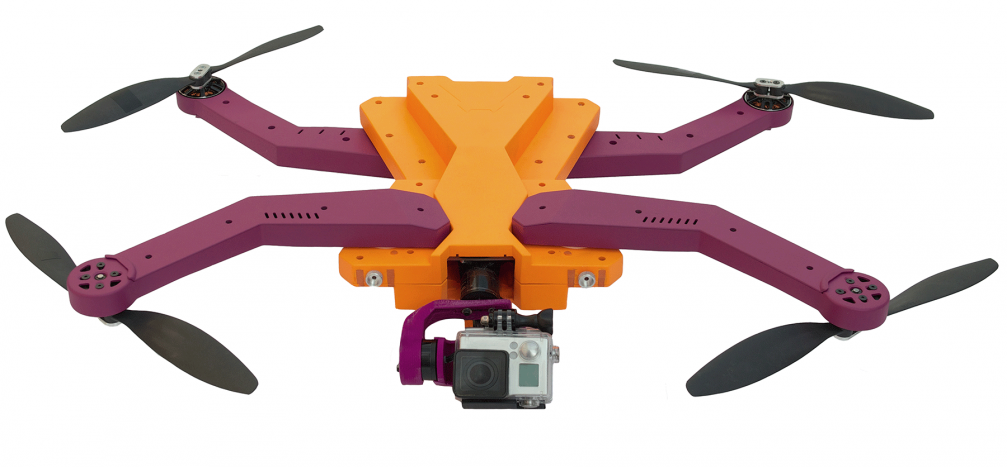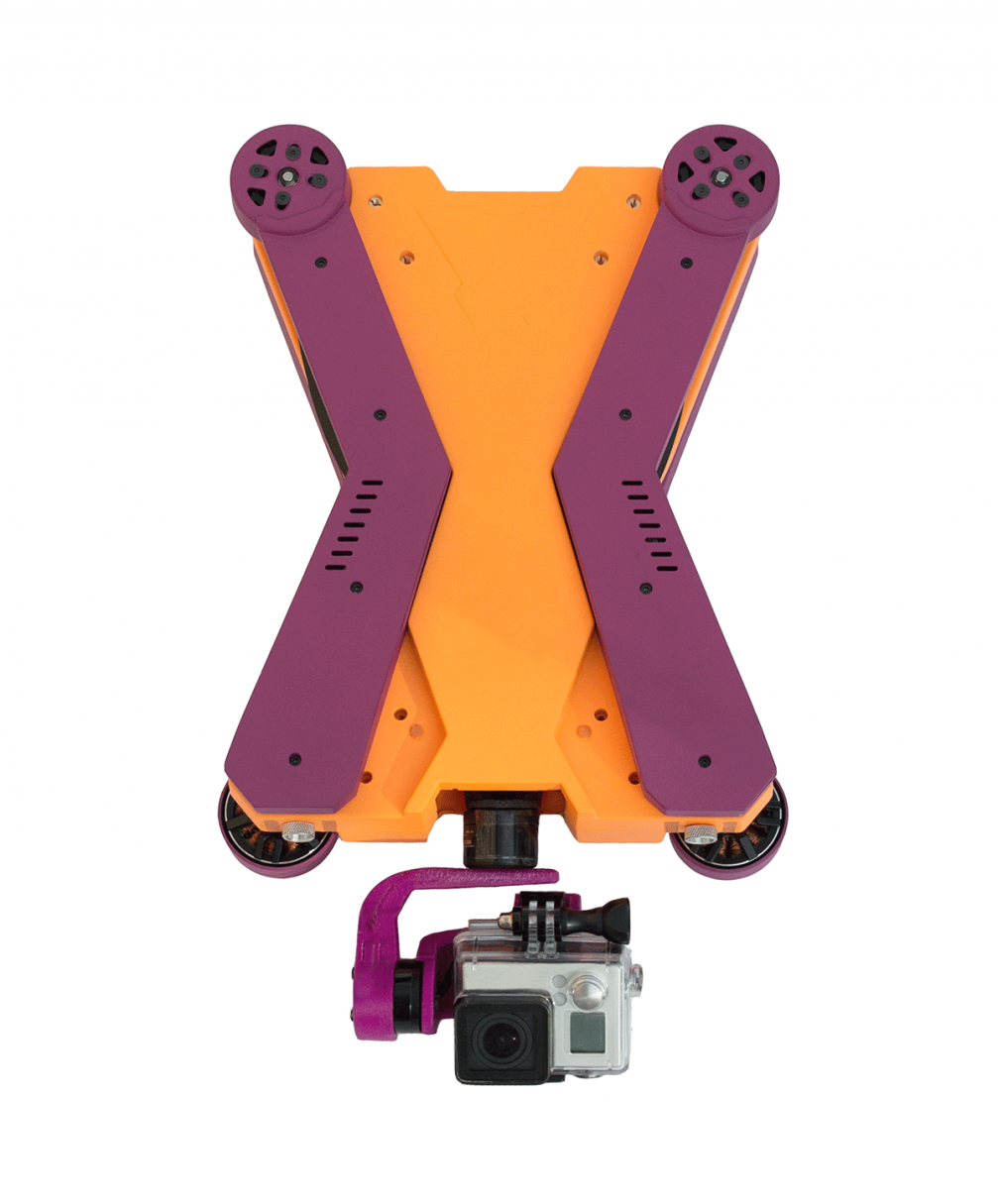 AirDog is a small, agile, foldable quad–copter, especially designed for filmmakers and action sports enthusiasts who use GoPro cameras. It eliminates the need for a cameraman and a pilot, as the drone automatically follows a signal from a programmable tracker AirLeash that can be strapped onto the athlete's wrist, helmet or handle bar. The drone performs inflight calculations to correct its flying pattern, and points the camera at the user wearing AirLeash. The signal's range reaches up to 300 metres. AirDog uses a two–axes gyro–stabilised gimbal to make sure the horizon in the aerial videos is aligned and vibration eliminated.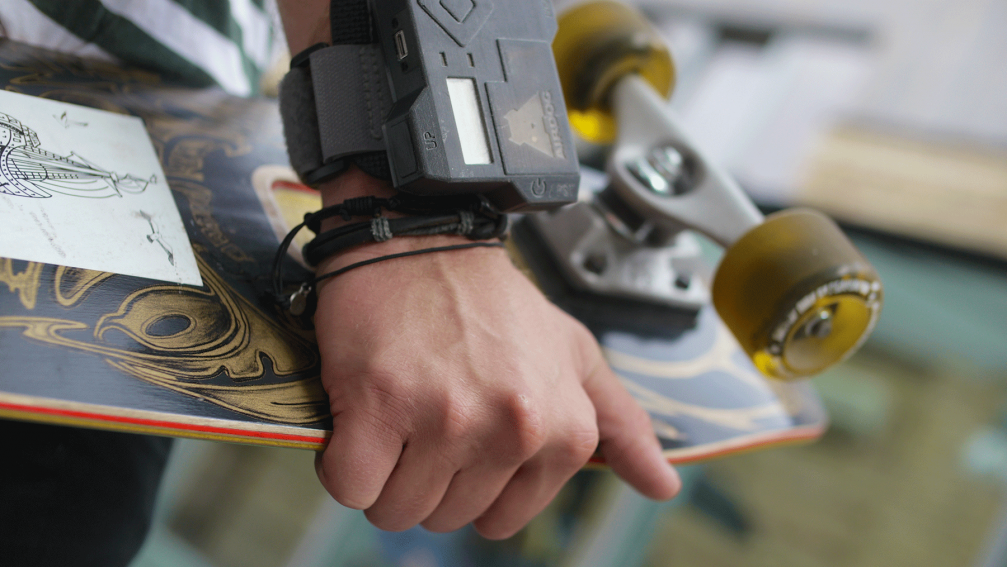 There are six follow modes for AirDog that the user can configure and control with AirLeash and a smartphone app. For instance, in the auto–follow mode AirDog will repeat the exact movement trajectory of the athlete while maintaining its position in a preset distance and altitude, but in relative position follow mode, the drone will maintain a constant offset relative to magnetic north from the rider. The software also allows to record trajectories, keep AirDog fixed in one position above the ground, or control it manually.
AirDog is built for extreme conditions — it performs well in rain, snow and subzero temperatures, has an impact–resistant body and a collision–sensitive motor shutdown system, it is lightweight and easy to repair. The battery lasts for 10 to 20 minutes depending on flight speed. Takeoff and landing are completely autonomous — the drone will land at the end of the athlete's track, or return to the takeoff spot when the battery begins to run low.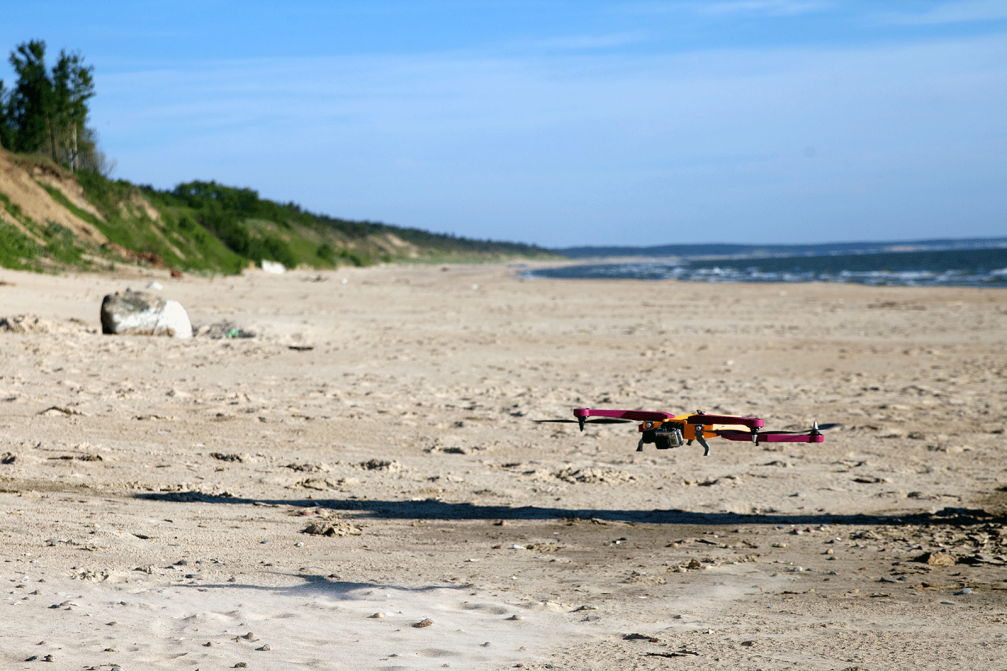 A similar product, HEXO+ is also running a Kickstarter campaign, and has already reached its million dollar goal. Instead of a wrist tracker it uses a smartphone, which AirDog developers have discarded at an early stage as an inconvenient device in the dynamic conditions of sports.
After spending a year developing the AirDog, the product is currently a prototype ready for mass production in September 2014. The design of AirLeash is still being developed to become much smaller with more versatile attachment possibilities. While AirDog's team is busy promoting the product internationally and raising funding for it, future plans include further improvements, like an obstacle avoidance system, a floating landing platform and an accessories line.
More information about AirDog is available on its website and Kickstarter campaign page.