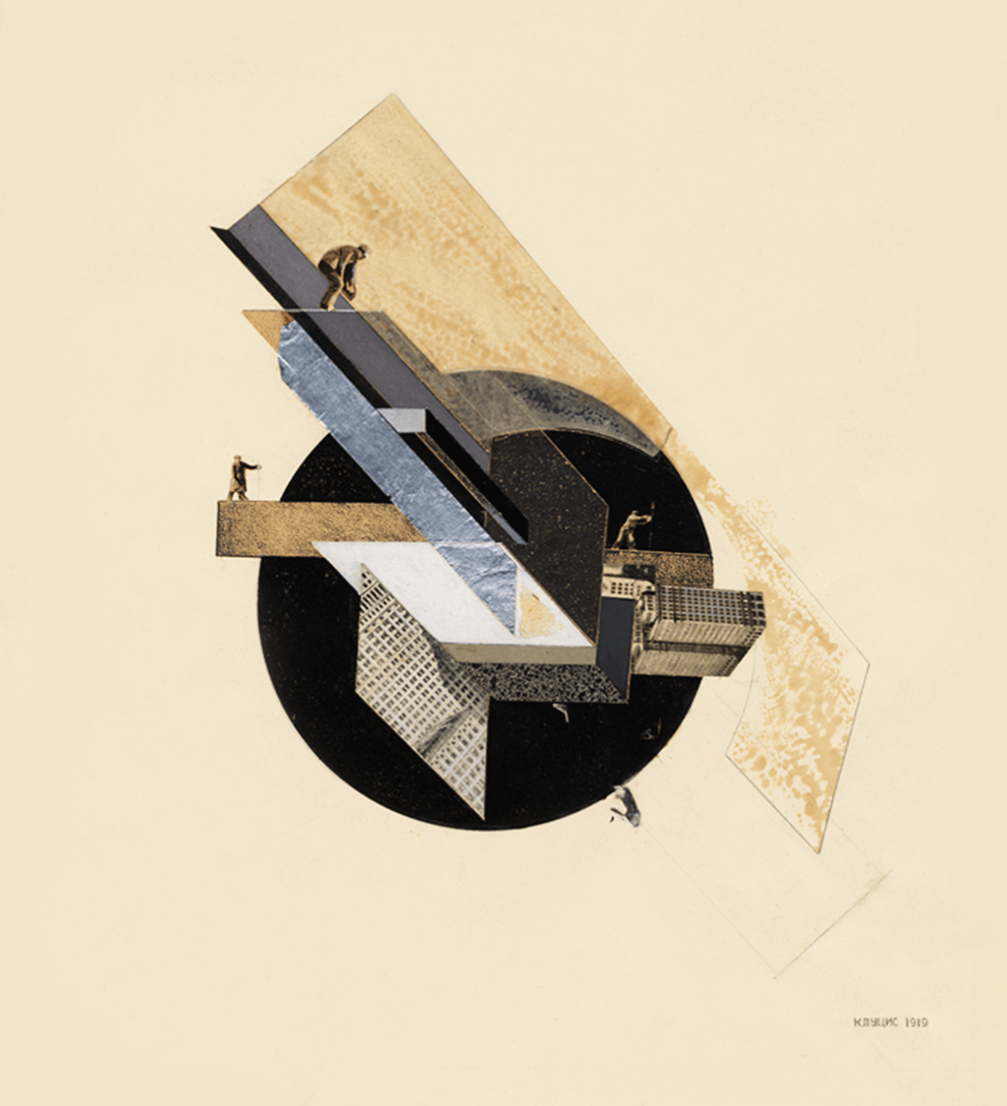 «Dynamic city» — Gustavs Klucis, 1919
From August 23 to October 26 the «Arsenāls» Exhibition Hall of the Latvian National Museum of Art will hold a retrospective «The Anatomy of an Experiment» of the remarkable Latvian graphic artist Gustavs Klucis.
The name of Gustavs Klucis (1895–1938) frequently resonates in museums around Europe, however, the connection of the world–famous constructivist and Latvia is rarely highlighted. The ideological context of his artworks often overshadows his contribution to the aesthetics of Constructivism.
Klucis defended the thought that artists have the right to engage in experimentation — a process which is both daring and risky.  The artist dared to believe that his goals were in line with the goals of the country and society in which he lived and worked, but the Soviet regime turned the new and experimental style of Constructivism into an ideological weapon.
By telling the story of a single individual, the exhibition will encourage to think about the limits and responsibilities of the individual's freedom of choice, the relationship between an artist and a regime, and the influence of artist and his artwork on public opinion.
The exhibition «Gustavs Klucis: The Anatomy of an Experiment» will be the largest exhibition to date in his home country. Alongside the unique collection of artworks from the Latvian National Museum of Art, the exhibition will also feature dozens of works from the depositories of other European museums. The exhibition will be open at the «Arsenāls» Exhibition Hall in Riga, Torņa iela 1, and is a part of the «Riga — European Capital of Culture 2014» programme.