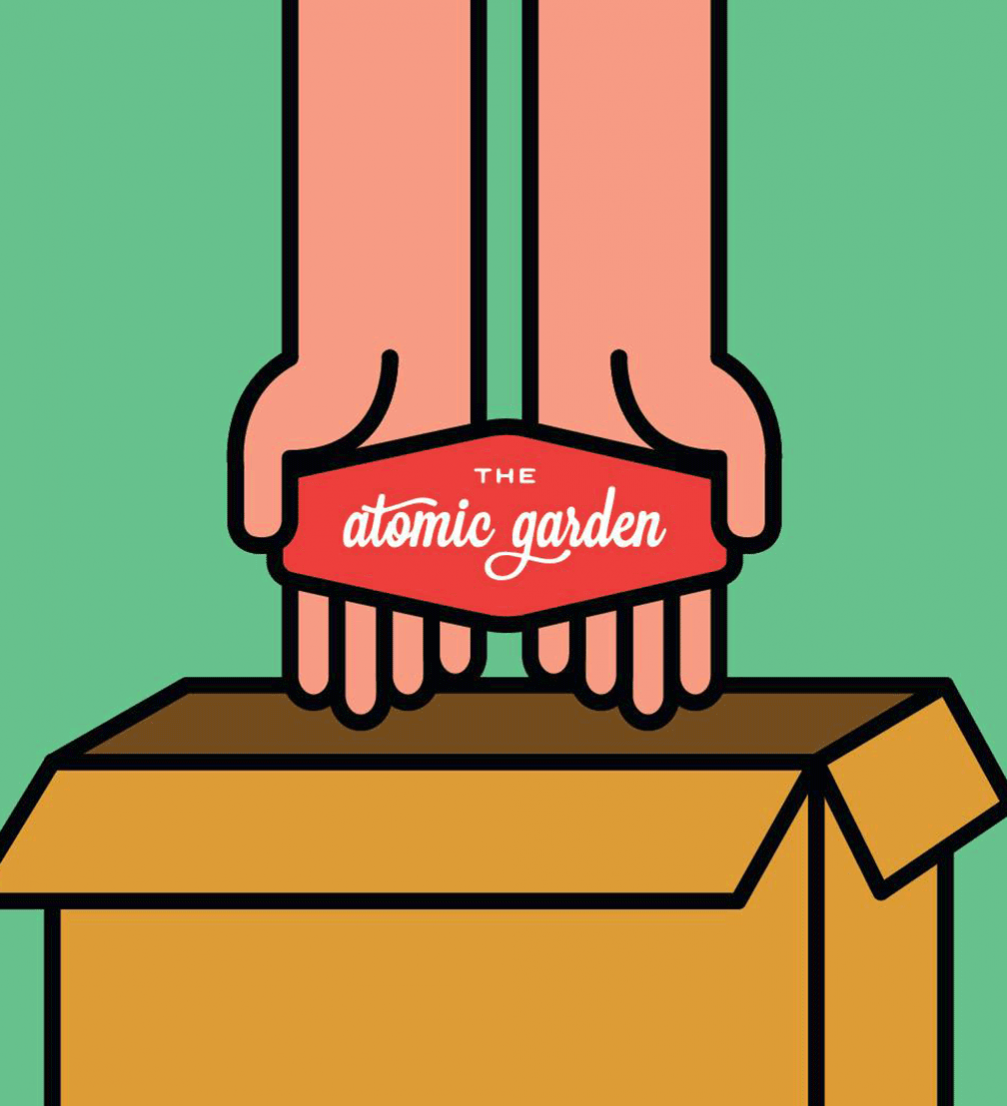 Illustration from «The Atomic Garden» publicity materials
Having heard of «The Atomic Garden» (TAG) opening in Vilnius, a city already known for its many creative talents, I was quick to travel and take part in the intro session this summer.
It's quite a paradox that advertising, a profession that polishes and shines the image of its clients through engaging messages, itself has acquired a bad reputation. Many of us think advertising to be intrusive and dishonest, and for the most part it is true. That is because a truly well crafted and effective ad, one that is based on a deep truth, one that not only flies products off the shelves, but also strengthens the bonds consumers have with a brand — such advertising is rare.
To learn the art of crafting such advertising, many Latvian professionals have traveled to faraway places to attend Miami Ad School, Central Saint Martins, and many other prestigious and expensive advertising or communication programs. Even though the quality of such education is high, it is located far from home, not everyone can afford it, and it is most often based on the dated BA or MA educational model.
In autumn 2014, a high level education in advertising will become available right next door — at «The Atomic Garden» (TAG) school in Vilnius. In the beginning of June, an intro session was held, structured similar to a series of Latvian Art Directors Club talks, one after another, on topics ranging from copywriting to art direction, strategic planning to account management. The presenters — a handpicked roster of local professionals, many of international background, and Madrid–based TAG co–founders who themselves have recently taught courses at Miami Ad School.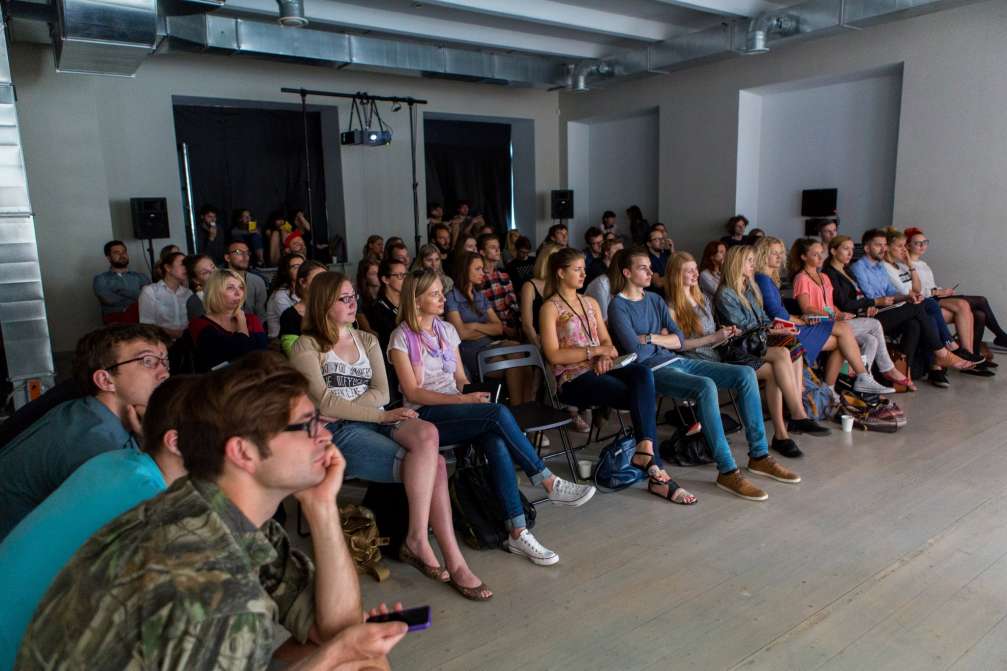 The founders of TAG Vilnius are Rafa Fortis and Regis Pranaitis. Rafa studied advertising in Spain and the USA; even before graduating he began working at BBDO Madrid with clients like «Smart», «Canal +», and «Amnestia International». He has been awarded at numerous local and international advertising festivals for the work he did at the ad agency «Remo». Since 2010 Rafa is a creative director both at the advertising agency «Kitchen» and «The Atomic Garden» school, which has branches in Spain and Peru as well. Regis has an eye for details and quality visual materials. Regis started his career more than a decade ago, and his creative work continues winning prestigious awards. To date he is an art director and partner at Vilnius based graphic design studio «GRAD» and photography production studio «Fotelier».
— How did the idea for TAG in Vilnius come about?
Rafa:
— We've always liked the Baltic states, we see them as countries with lots of creative and business potential. And we are lucky to share the same point of view with our local partners Aivaras Šičkus and Regis Pranaitis. We trust them 100 percent.
Regis:
— People are growing by themselves in ad agencies. But it is really hard to get into one if you do not have any experience. And if you finally get there, for the agency it costs a lot of time to grow a good young professional. I realized that «the time is now» when I first heard about The Atomic Garden and it came out that the founder of the school is my teacher from Miami Ad School Madrid.
— The intro session was packed, you had to turn many people down, and look for a bigger location for it. What do you think was the reason for such demand?
Rafa:
— I believe that there are many interesting things happening in Lithuania and other Baltic countries. It seems that there's a growing number of young people belonging to the middle class that are looking for new experiences that might be shared in a creative level.
Regis:
— Advertisers profession is attractive. It is versatile and ever changing. Every project is a challenge. Also we do not have such high level specialised studies here in the Baltics.
— What is it that you want to do differently at TAG?
Rafa:
— I've been a teacher at Miami Ad School for many years. It is a big school of advertising; it is a school that the whole world knows, but not the whole world can pay for it. TAG is a school for middle class people, but a lower cost doesn't mean less quality in the educational process. I think students can reach the same level studying at TAG, and we will manage to reach that level in 5 months instead of two years.
— You have said that TAG is not a school, but rather «pre–work». What do you mean by that?
Rafa:
— People are tired from the offers of the newest study plans and theories. What they really want is work, and creative work is basically equal to the work of a potter: you learn to make a nice flowerpot by making tons of them. We create an environment, very similar to the one you have in any advertising agency, this way the teaching process becomes more practical and useful.
— At times it felt awkward for me that a lecturer was speaking English, though I was the only non–Lithuanian in the audience. Won't language be a problem?
Regis:
— We are planning to have students from all over the Baltic region, so all the lectures will be in English.
— The format of the lectures was quite classic — a talk followed by a round of Q&A. Can we expect the study methodology during the course to differ from this?
Regis:
— The majority of the hours spent in the school will not be listening to the lectures, but solving briefs (students on their own and with the help of teachers). It is a portfolio course; it means that during the course of 5 months students will have to solve up to 40 briefings to get enough experience before entering a real advertising agency. That is the main advantage of the school comparing to short–format teaching methods.
 — One of the advantages of TAG is that the assignments students work on are actual client briefs. How do you manage to provide that?
Rafa:
— The main condition for a teacher to enter TAG is to be active, in other words, to be working in an agency. This is the way to provide actual briefs.
— What are the prerequisites of becoming a student at TAG? I heard you mention passion, love for frustration and discipline. Can you elaborate on that?
Rafa:
— People that are exited to do a lot of hard work, that have energy and desire to grow. Obviously, we imagine our student as a young person with a lot of cultural interests and with loads of desire.
TAG Vilnius offers short, yet intensive portfolio courses in 3 disciplines of advertising: Creativity, Account Management and Digital Advertising. Applications via TAG's website are open until August 31.