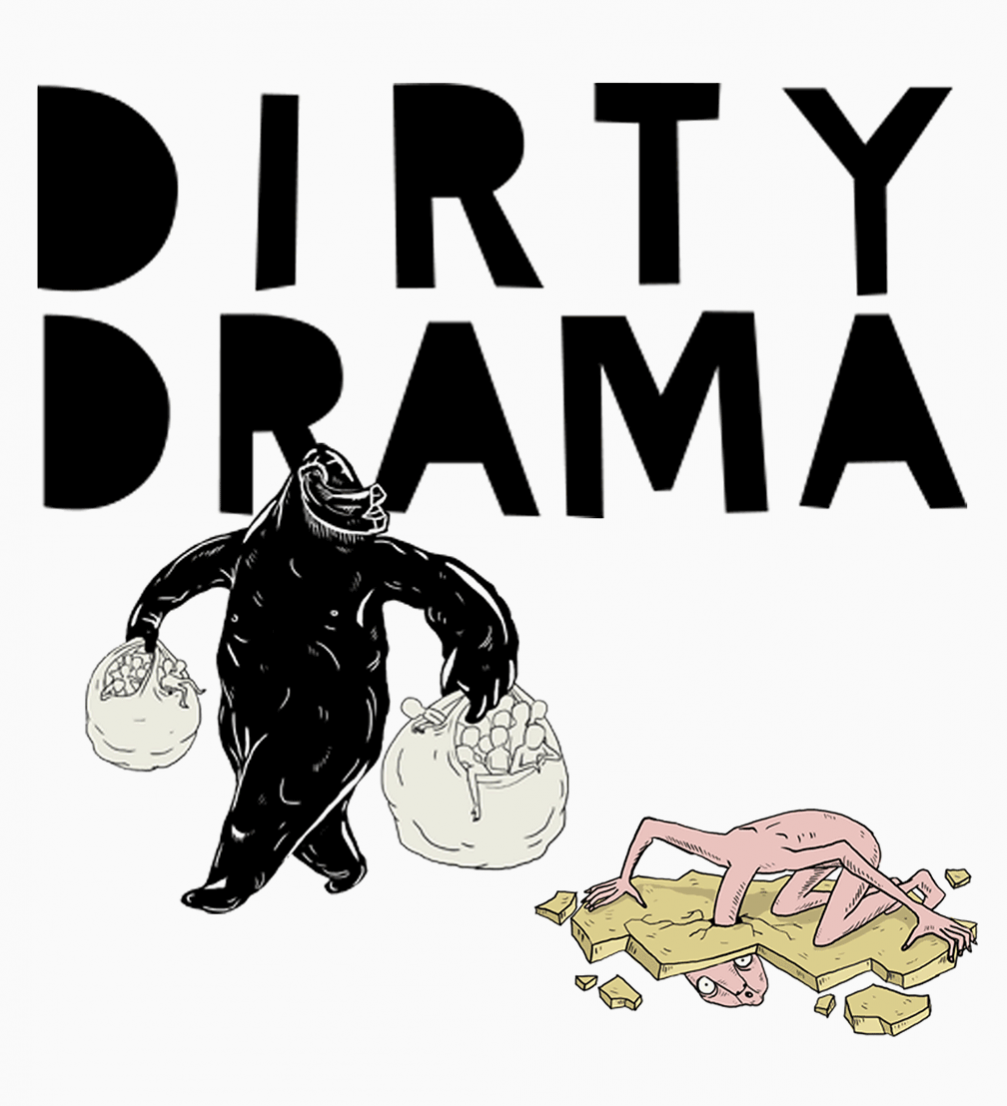 Illustration by Krišjānis Ābols
From August 4 to 7, the non–governmental theatre «Dirty Deal Teatro» for the sixth time in turn organises the festival «Dirty Drama», offering performances, workshops, lectures, discussions and other events taking place in Riga, Līksnas iela 26 and other locations in the city.
This year the festival is dedicated to the exclusion phenomenon, and its programme will focus on workshops, where young Latvian theatre professionals will study opportunities for combining creativity with social activism. The festival questions — why some opinions are considered acceptable, but other ideas, events and people are unwelcome and «excluded» from the collective consciousness? The performances, created in these workshops, as well as lectures and other events will be presented to the public.
Lawrence Michael Bogad, American performance artist and professor at University of California Davis, will lead a masterclass «The Art of Protest». Under his guidance, theatre artists Mārtiņš Eihe and Valters Sīlis, contemporary dance choreographer Kristīne Vismane, theatre students Justīne Vaivode and Toms Treinis of Latvian Academy of Culture will create five original solo works — protest performances, which will narrate topical issues in a contemporary art language. The campaigns will take place in Riga's public places, as well as social networks on the internet.
At the same time, a project «Garbage Theatre» will take place in a courtyard at Līksnas iela 26 — a unique scenography and drama workshop, and an educational lecture series. By re–using old household objects found in the surrounding area, every day a different team of a scenographer and a playwright will create a small performance about a subject of the particular day. The project will involve playwrights Lauris Gundars, Justīne Kļava, Inga Gaile and Andris Kalnozols, scenographers Marija Rozīte, Reinis Suhanovs, Sintija Jēkabsone and Uģis Bērziņš. The stories will be performed by actors Armands Berģis, Ance Muižniece and Artūrs Putniņš.
The entrance to all «Dirty Drama» events is free of charge, and the full festival programme is available on the «Dirty Deal Teatro» webpage.