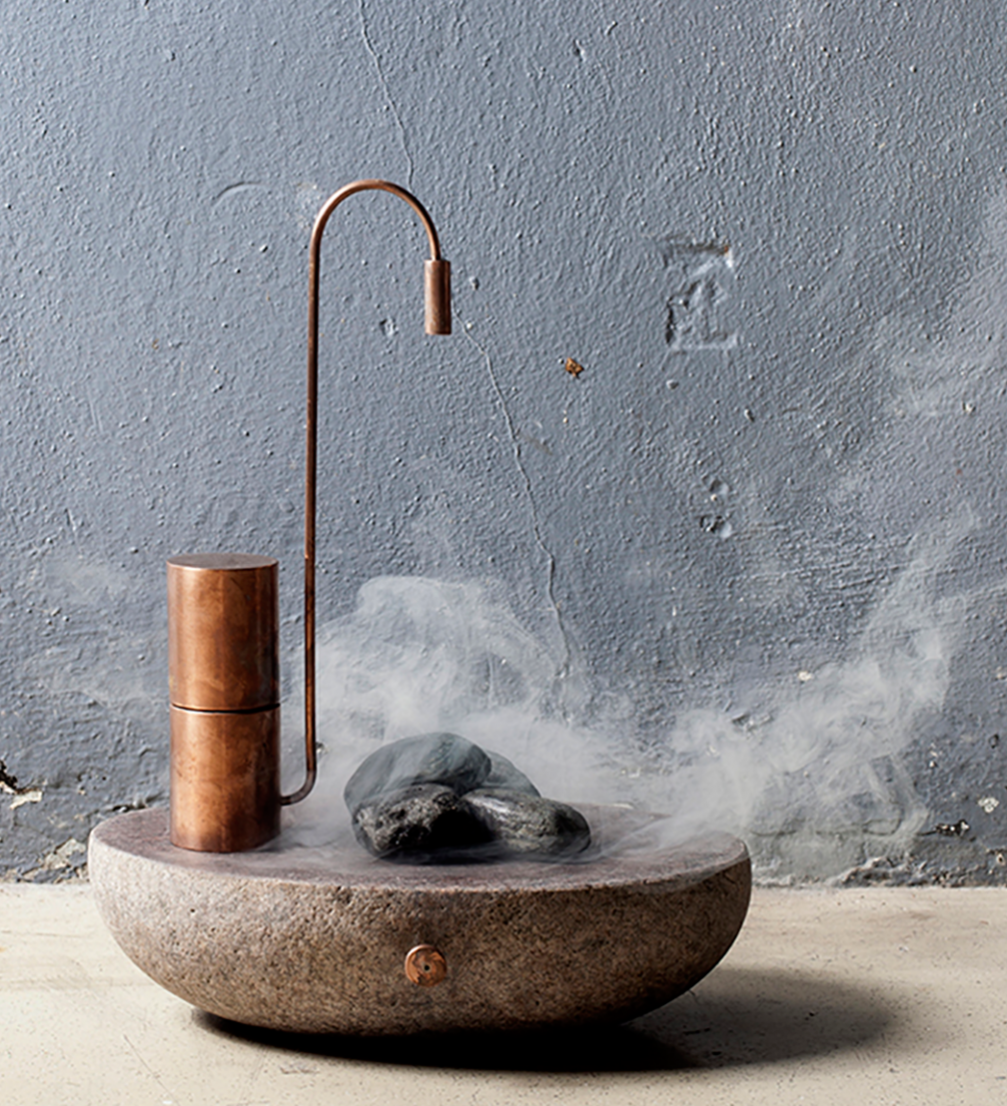 Photo by Lisa Klappe, Design Academy Eindhoven
For his graduation project at Design Academy Eindhoven Latvian designer Mārcis Ziemiņš has created a sauna so small that it can be carried in a backpack.
The sauna project started in 2012 when, as a student at the Design Academy's Man and Living department, Mārcis organised a study trip for his class to Latvia in order to research Latvian sauna rituals. However, renovation works of an old sauna in the Latvian countryside did not qualify as a graduation project, so Mārcis decided to portray the disappearing sauna tradition in a design object. For that he decided to use the four basic elements: fire, water, air and soil.
With herbal tea slowly dripping on hot stones, the Smallest Sauna on Earth emits a meditative atmosphere. The base of the Sauna is made of granite that doesn't become too hot and keeps the object fireproof. Basalt stones are placed onto the base — they heat up fast and remain hot for a long time, besides, they don't break when water is poured on them. The water tank is made of copper, which is an antibacterial material, therefore often used in saunas and kitchens. The heat source is a small alcohol lamp, hidden in the stone, and the sauna can operate for about 4 hours.
Mārcis would like to see his installation in a gallery with tall white walls. That would illustrate how small the sauna tradition has become — from a place where children were once born and the sick were healed to a miniature work of art.