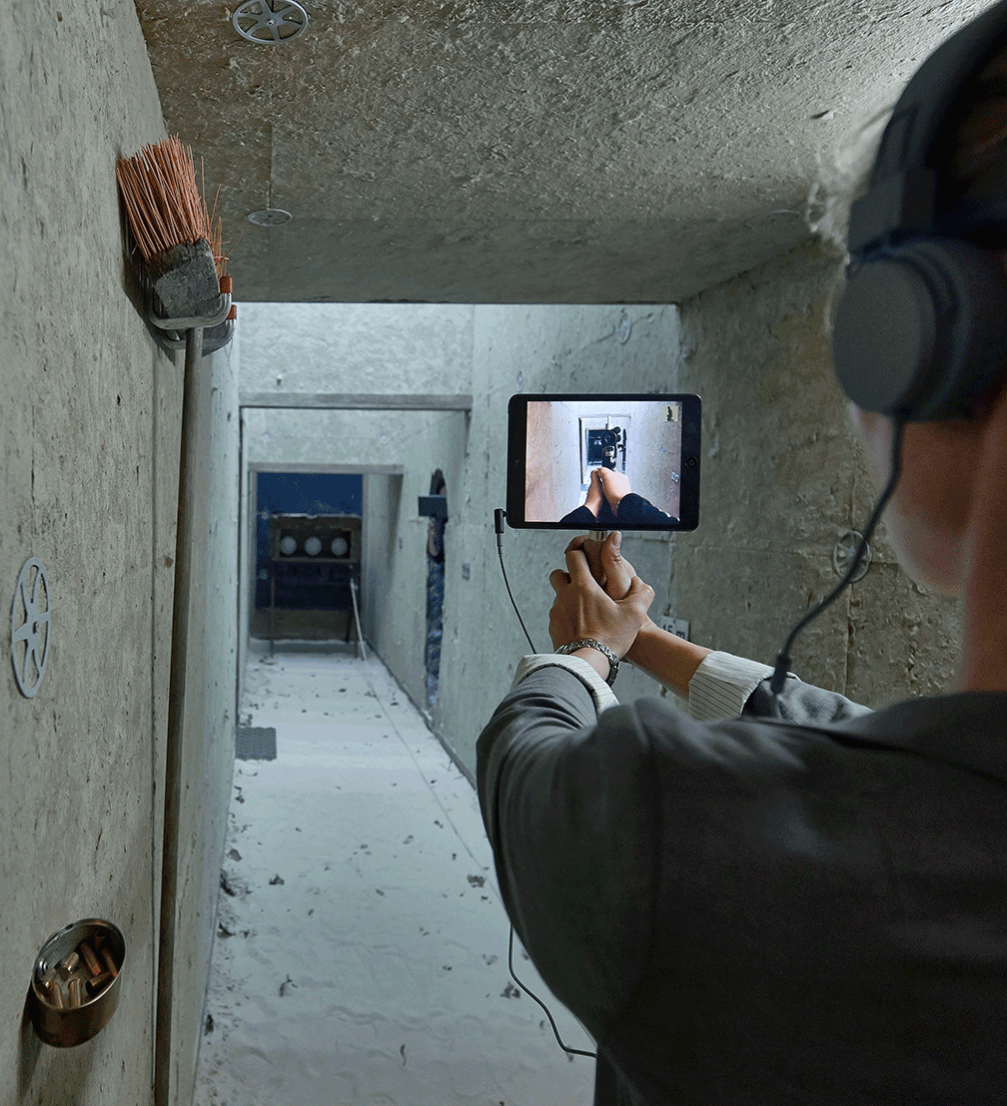 Only this week the video performance «Situation Rooms» by the Berlin theatre collective «Rimini Protokoll» is on show at Riga Film Studio.
«Situation Rooms» is a multiplayer video piece for 20 spectators, during which they experience 20 situations and witness 20 lives, which have been heavily influenced by weapons. Here is an Israeli troop, a surgeon from «Doctors without Borders», an administrator of a Mexico drug cartel, a hacker, a child soldier from Congo, a member of Bundestag, and others. Not only the stories are thrilling, so is the form — spectators follow the protagonists on both a tablet screen, as well as in real time and space, becoming participants in events suggesting that our lives too are a part of the global war architecture.
«Rimini Protokoll» are the directors Helgard Haug, Stefan Kaegi and Daniel Wetzel. They work as anthropologists in today's metropolises and conflict zones, where they study real events or experts of some field, and then take the results of their research into the territory of the theatre. They work with methods they have created and refined themselves, which allow them to observe the world very carefully, and highlight it from an unexpected and unusual viewpoint. It creates not only a new, meaningful theatre experience, but also a new, essential knowledge about the world. For their work «Rimini Protokoll» have received countless ackowledgements in Europe and worldwide and are among the top ten most influential 21st century theatre artists.
The performance «Situation Rooms» takes place in Riga Film Studio at Šmerļa iela 3, from October 20 to 26. The spectators can choose the language of the performance — English or Latvian. Each performance can be seen by 20 people at a time. More information of the play «Situation Rooms» can be found on the website of New Theatre Institute of Latvia. Tickets are available at «Biļešu paradīze» and New Theatre Institute of Latvia at Miera iela 39–2, Riga.