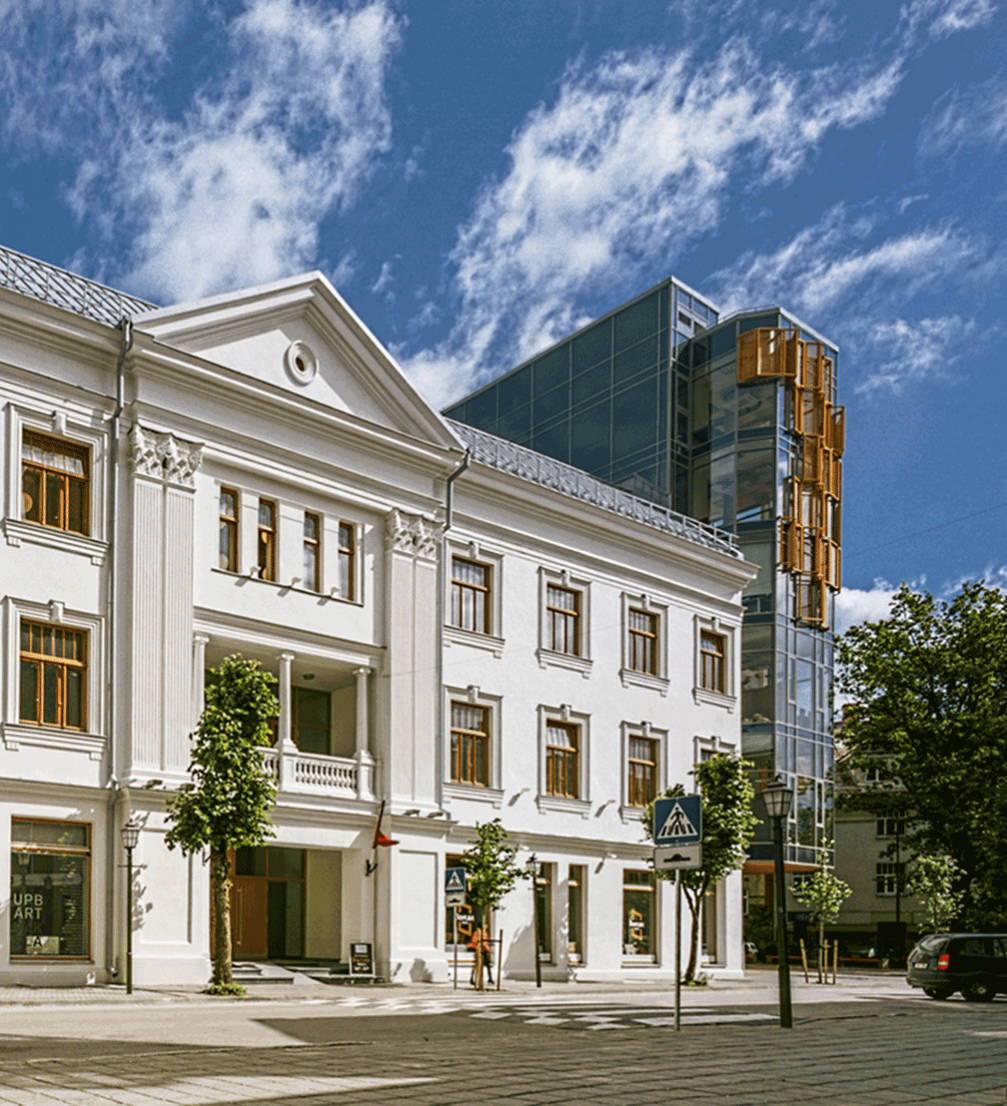 Venue of the Forum — Vidzeme concert hall Cēsis. Photo by Indriķis Stūrmanis
On December 4, Vidzeme concert hall «Cēsis» will host a Business Forum where experienced foreign and local experts will share their knowledge and ideas on how to rapidly develop business, think outside the box and introduce a change in traditional business methods, as well as discuss the role of design, innovation and marketing in entrepreneurship. Individual consultations about European Union support programmes for entrepreneurs will be available.
Support Editorial November 25, 2014
Talks will be given by such international marketing experts as Hamish Taylor (UK) who has held leading positions at «Procter&Gamble», «British Airways», «Eurostar» and «Sainsbury's Bank», professor of marketing at the Sofia University and CEO of start–up companies «MammothDB» and «Xentio» Steve Keil (Bulgaria), author of the book «Selling for Dummies» and director of the company «The Business Booster» Ben Kench (UK), as well as design experts from Sweden: Henrik Otto who has worked at «Volvo Cars» and «Electrolux», and Stefan Nilsson, an expert of design trends in Scandinavia with a notable experience in managing design galleries and the Swedish Society of Crafts and Design.
The second part of the Forum will include presentations and discussions in three work groups where the importance of design, innovation and marketing in entrepreneurship will be examined by both international experts, and successful Latvian entrepreneurs: designer, architect and the chairman of «Riga Chair Factory» Aldis Circenis, architect and footwear designer Elīna Dobele, the founder of brands «Nakts mēbeles» and «Pils matrači» Juris Griķis, the director of «NPK Expert» Ģirts Cēlājs, the head of bicycle restoration workshop and manufacture «Ērenpreiss Original» Toms Ērenpreiss, «TechHub Riga» co–founder Andris K. Bērziņš, CEO of the company «Felici» Alise Balgalve and «ZGI Capital» investment director Rūdolfs Krese.
Furthermore, individual consultations from the representatives of the Investment and Development Agency of Latvia (LIAA) about the available European Union funding programmes for starting and developing business and export, and training courses for employees will be available during the Forum.
Attendance should be registered until November 27.  Registration form and a full programme of the Forum can be found on the homepage of LIAA. Participation is free of charge, and transportation from Riga and Valmiera will be organised on the day of Forum to the venue in Cēsis, Raunas iela 12–1.