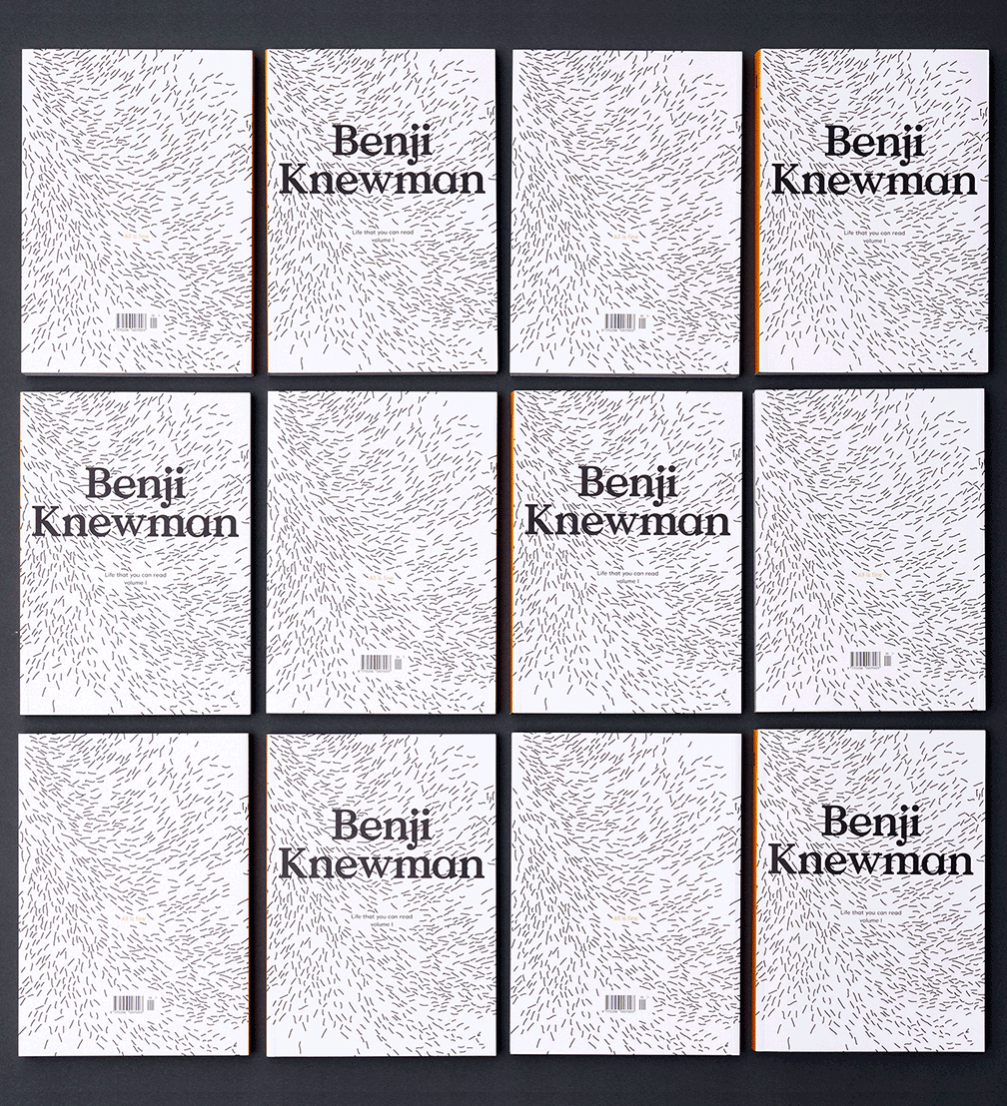 Editorial design by Madara Krieviņa. Photo by Andrejs Ņikiforovs
A couple of weeks ago, the latest creative collaboration between visual journalist Agnese Kleina and graphic designer Madara Krieviņa — bookazine «Benji Knewman» — was presented to the public. The bilingual publication with a moto «Life that you can read» will come out twice a year — autumn and spring.
Stories Editorial November 13, 2014
There are 208 pages in the bookazine, filled with stories from near and far: about the lives of quadragenarians in London, reading in the toilet, a guerrilla gardener from Los Angeles who was one of the first pool skateboarders in the 1970ies, as well as about Riga's courtyards where one can stumble upon underground boxing clubs and unsolicited artwork. Writers Pauls Bankovskis and Andra Neiburga spend a week in the countryside, engaging in cooking and chatting about the animal kingdom, while the well known fashion designer Aļona Bauska is portrayed in an unexpected and very courageous context.
Ten months of work have been put into making the first issue of «Benji Knewman», inviting journalists and publicists, photographers and illustrators to contribute their unique life experiences. Illustrations specially for the pages of «Benji Knewman» were created by two internationally famed illustrators too: Ian Stevenson from Great Britain and Jean Jullien from France.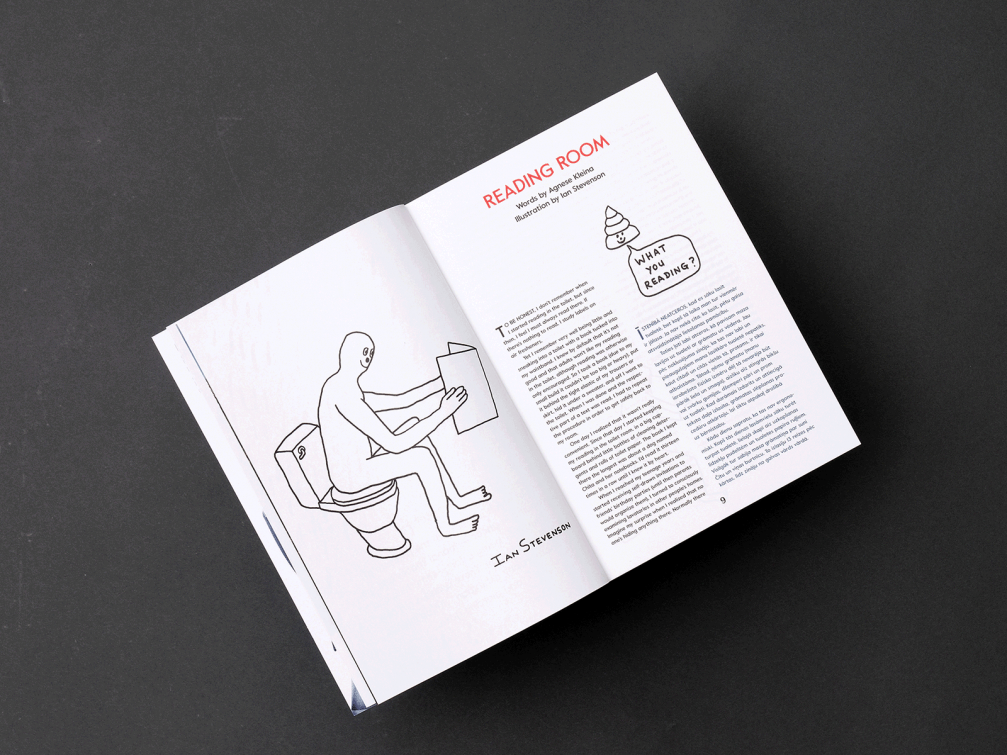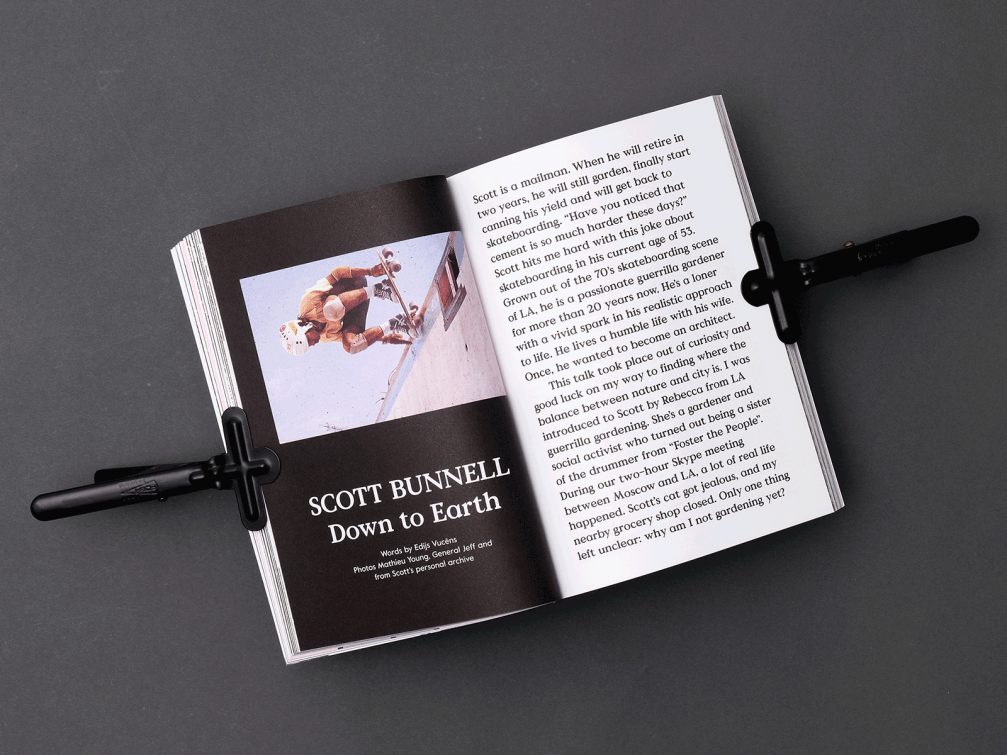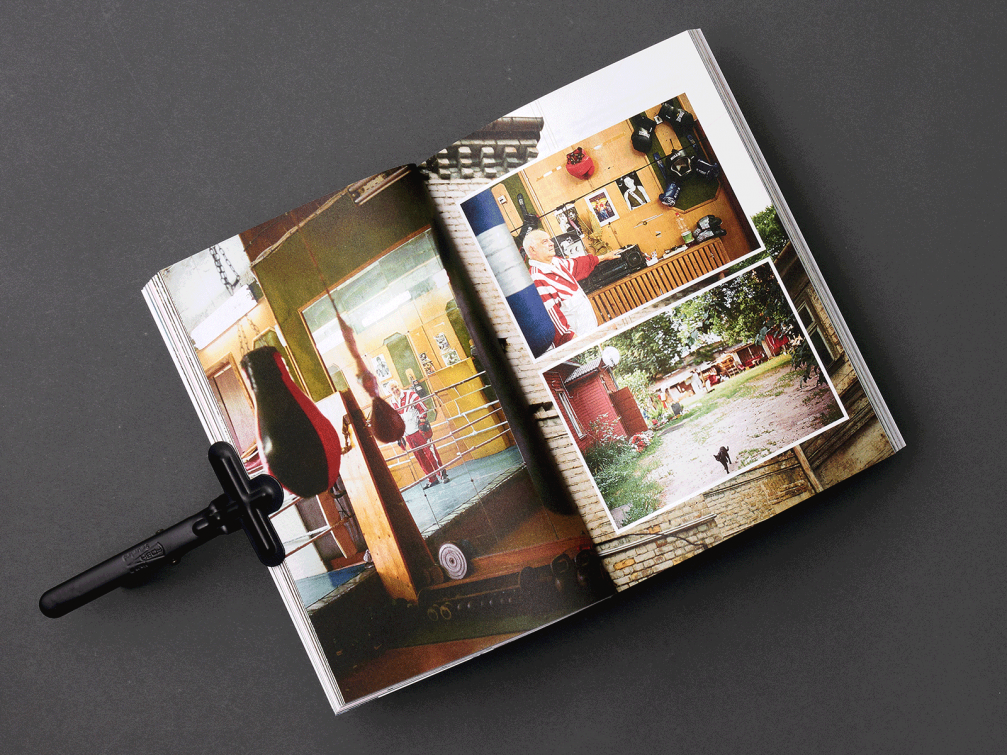 Explaining the reasons for starting a printed publication in a time when seemingly anything can be found on the internet, the publisher and editor–in–chief of «Benji Knewman» Agnese Kleina says: «This is a time when people are looking for the real things in life. Life in the digital world blurs the boundaries of truth and falsehood, puts a bold headline on what shouldn't even be on the news, pollutes the air with advice that, instead of helping, only makes people feel worse about themselves. In a time of a thousand and one possibility we are constantly scared to miss out on something. There are so many bits and pieces of information that it seems difficult, if not impossible, to study something deeply. That is why this is a good time for a publication like «Benji Knewman». It is a printed, thick and fragrant adventure to indulge in when you want to switch off the noise around you and just let yourself be.»
The magazine's curator Benji Knewman is an imaginary man, around 38 years old. Yet he tries to be real and follows his grandfather's advice — «how you spend your day is how you spend your life». He is still looking for his ideal day.
«Benji Knewman» bookazine is available in Riga's stores «Paviljons», «M50», «Riija», «Spots», «Manilla», gallery «Istaba», cafe «Mākonis», city bar «Vest», the wine store of Kalnciema Quarter, as well as «Ernest Alexander» store in Soho, New York. It is available online as well, shipping worldwide.