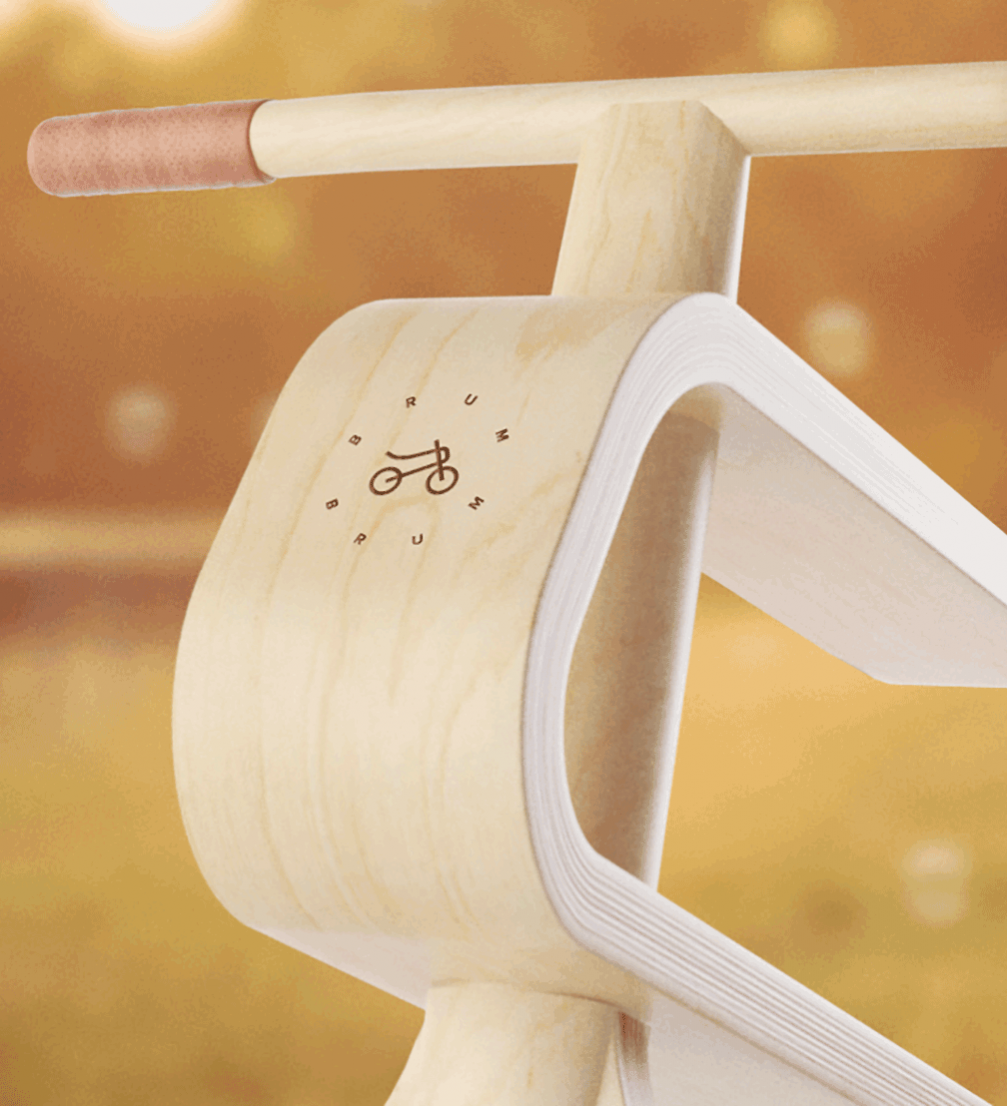 Image by Gunvaldis Urtāns
The new children's balance bike «Brum Brum» stands out among others with its unique construction — the frame is made of bent plywood which naturally absorbs shock and lets the kids ride longer and have more fun.
Stories Editorial November 28, 2014
The shock absorbing frame construction uses the same principle as Alvar Aalto's chair Nº 31. It is made by glueing plywood in the necessary curve which gives it the characteristics of a spring. The gentle rocking protects the child's bottom against bumps on the road and makes riding even more fun. «Brum Brum» balance bike is light and durable — it weighs only around 2kg, but can hold a rider up to 80kg in weight.
The wheels are attached to the forks in a way that allows to adjust the height of the bike, and it is suited for children aged 2 to 6. The disks of the wheels make them finger safe. The team of «Brum Brum» worked in accordance to the LVS EN 71-1+A3:2014 (E) toy production standard which regulates the mechanical and physical properties of products. All parts of «Brum Brum» are going to be produced and assembled in Latvia.
The idea of a balance bike of such construction belongs to a lawyer Krišjānis Jermaks, but his two children came up with the name «Brum Brum», repeating the rumbling of their dad's motorbike. To produce a real product, a multi–disciplinary team of friends was gathered: strategic planner Raimonds Tāle, architect and 3D modeller Aldis Blicsons, furniture restorer and specialist in finishings Jānis Jirgens, author of technological and design solutions Imants Bisenieks, creative director Oskars Cirsis, graphic designer Dāvis Vilcāns, video operator Mārtiņš Paeglītis, product and stage designer Toms Grīnbergs.
«Brum Brum» is going to become available for purchase in the first half of 2015. The price is not being disclosed yet, but the target is the premium market, competing with such foreign labels as «Like a Bike», «Wishbone» and «Heritage Littles».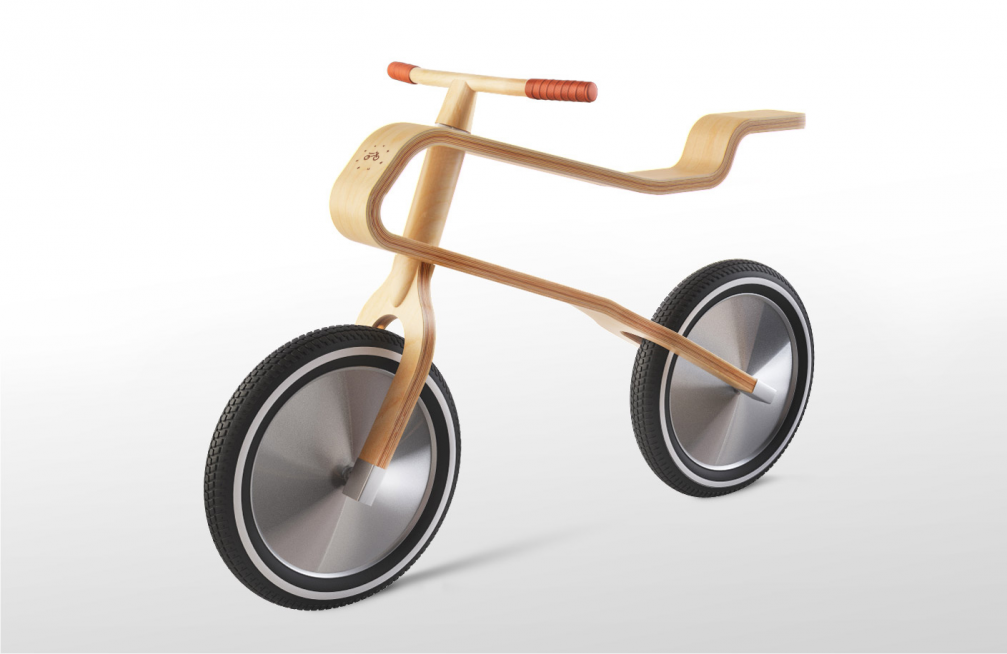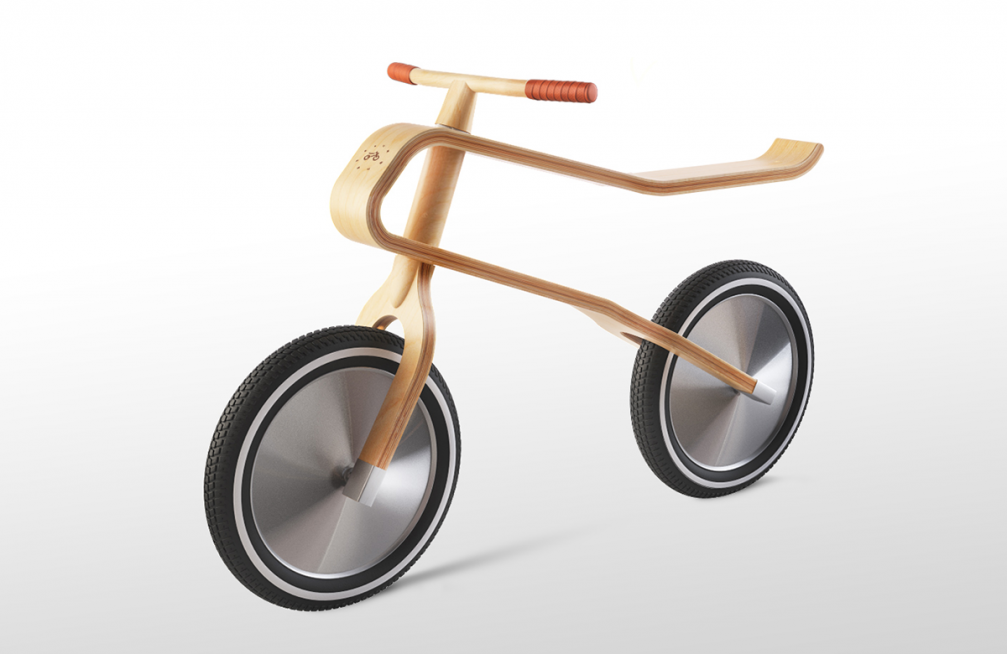 «Brum Brum» prototype in action