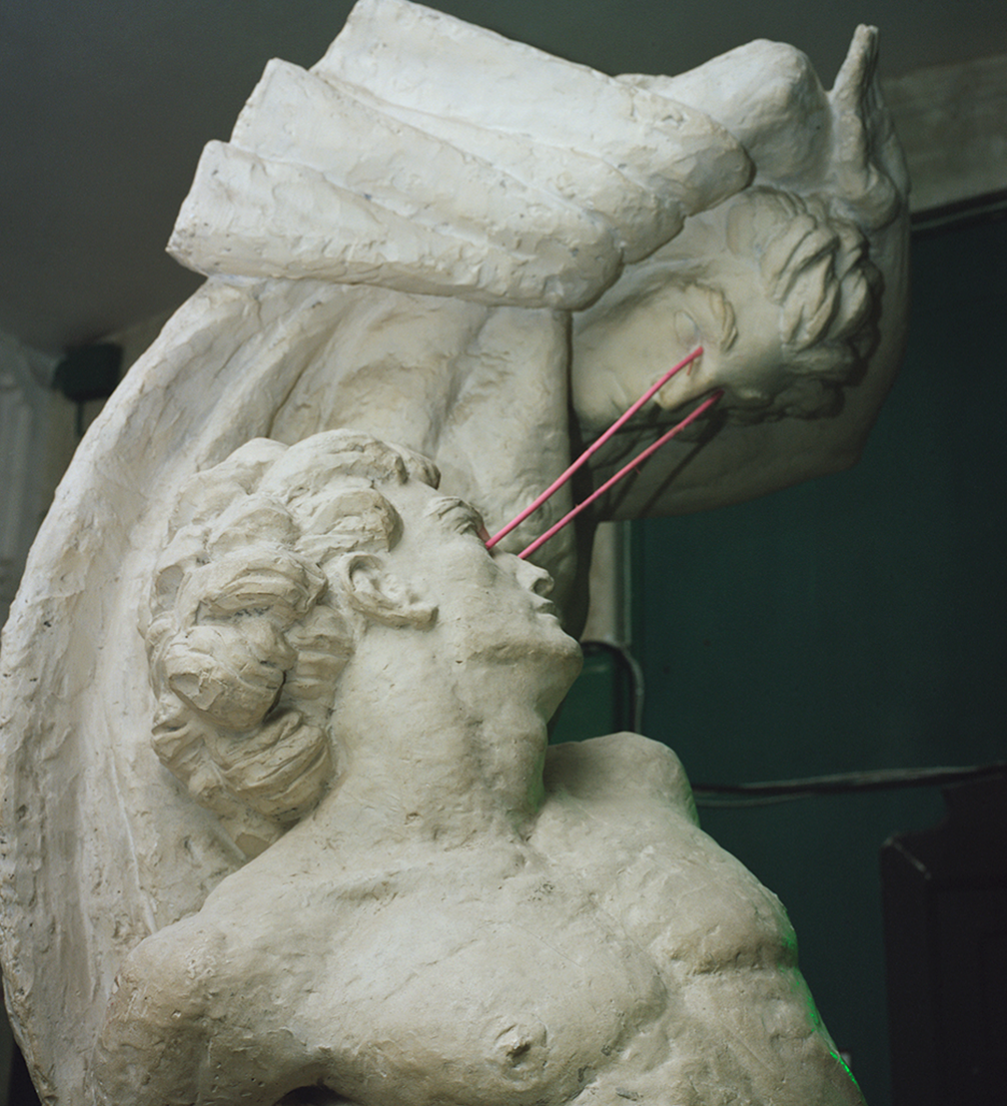 Photo by Andrejs Strokins
On February 5, a solo show «Disorders and Obstacles» of photographer Andrejs Strokins opens at the Office Gallery of Latvian Centre for Contemporary Art. In this exhibition the artist has focused on the subject of consuming alcohol that appears both as a peculiar psychological condition, and a ritualised cultural phenomenon.
The works of «Disorders and Obstacles» reflect people's desire to escape the reality, making it easier to bear with the help of alcohol. The culture of drinking permeates the society's history for centuries, but the present situation depends on the recent past that shapes our social behaviour. Alcohol consumption unites different generations and groups of society, it has become a widespread and accepted social ritual, as well as an essential element of public events. With the help of photographic works Andrejs Strokins examines the fine line between a clear perception of reality and drunkenness — a state of mind where a person looses equilibrium and his consciousness transforms and clouds over.
Andrejs Strokins (1984) has graduated from the Graphic arts department of Art Academy of Latvia and obtained an additional education in various photography courses and creative workshops. Until now he has taken part in group exhibitions in Latvia and abroad, and organized a personal show «People in the Dunes» in Lithuania (2014). Andrejs Strokins works as an independent photographer, in the last years winning many notable photo competitions — «Kaunas Photo Star», «La Quatrieme Image», «Photo Annual Awards» in the documentary photography genre and many more. «Disorders and Obstacles» is the artist's first solo show in Latvia.
The exhibition will be open for public free of charge at the Office Gallery of Latvian Centre for Contemporary Art, Alberta iela 13, Riga, from February 6 until March 5.