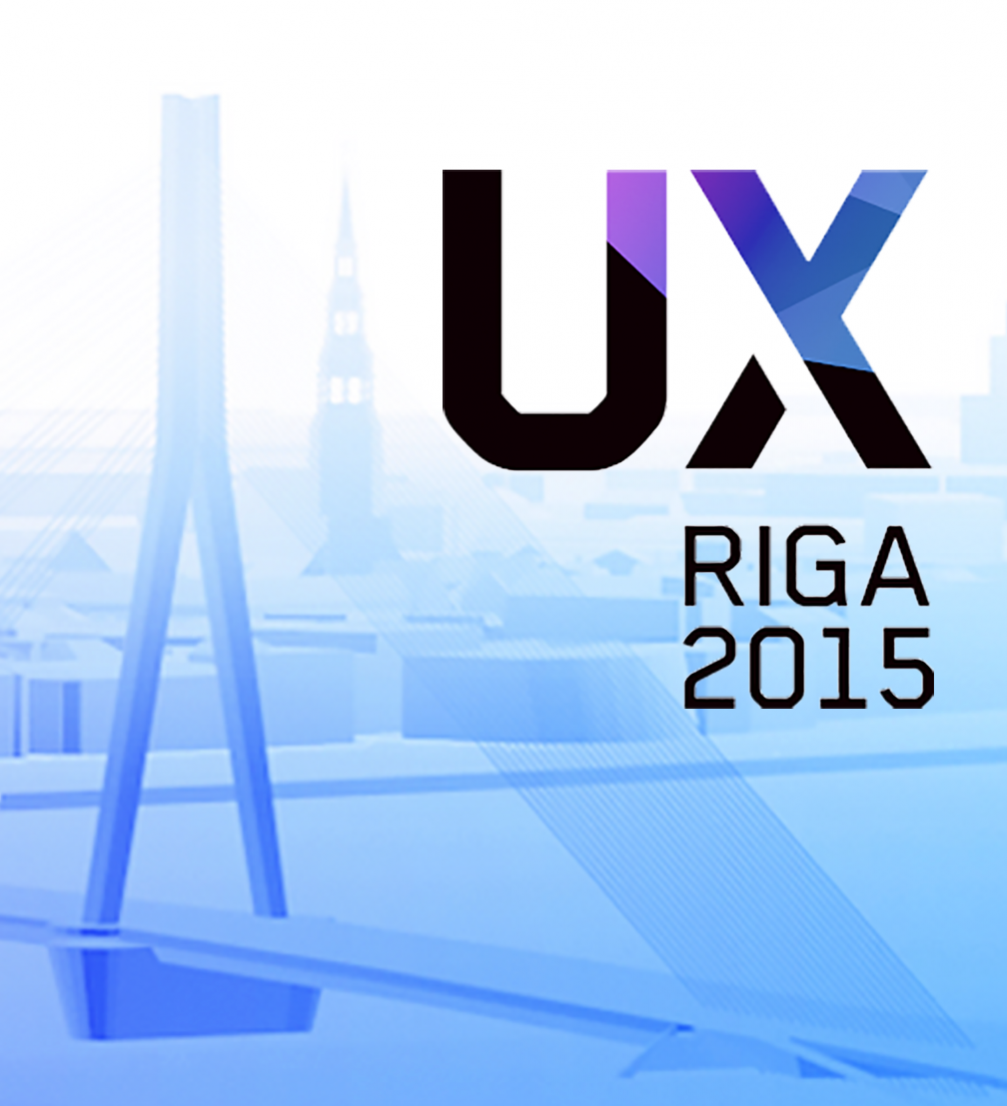 Image from publicity materials
On February 26, for the second year in turn Riga will host the usability design and user experience conference «UX Riga 2015», gathering over 400 bright, innovative and user–oriented minds of the Baltics to discuss simple and accessible techniques for making products and technologies more intuitive and user friendly.
«UX Riga» is a practical one–day conference, devoted to usability and user experience development of websites, online stores, self–service sites and IT systems. This year, the conference focuses not only on design but also on user behaviour research methods, as well as the development of digital product and e–service strategies. Talks by internationally acclaimed speakers, hands–on workshops, and local case studies will provide inspiration, new ideas and the necessary skills to build client loyalty and ensure the inflow of new clients by improving user experience of web and mobile applications, as well as other IT and digital products. The conference targets digital marketing, e–commerce, IT and product development professionals, designers and developers, as well as local web design agencies, customer relationship management and marketing specialists.
The special guest of the conference Ben Holliday will share his experience in making digital services and implementing user experience design at Great Britain's government service platform «Gov.uk», which at the moment is an outstanding example of building governmental and other sites and e–services containing immense amounts of information in a manner that is simple and understandable for users. Cennydd Bowles, usability design manager of Twitter, will talk about planning services starting from strategy to design. He is one of the members of the first British UX agency's «Clearleft» initial team, as well as author of several books.
A notable experience in the development process of IT projects, user research methods, case studies, as well as mobile and responsive design will be shared by an expert of product strategy and user experience, information architect Johanna Kollmann, user experience design expert and representative of the leading e–commerce platform «Amplience» Mo Syed, «Google», «Microsoft» and «IDEO» interactive design expert Amid Moradganjeh, «Cube Systems» usability and user experience design specialist Līga Lētiņa, marketing and e–commerce professional, co–founder of the e–mail and social media marketing platform «Mailigen» Jānis Rozenblats and user experience and product design specialist at the IT solution and service company «C.T.Co» Vasiliy Popov.
The conference will be held in English, and the entrance fee is 105 euros. More information, programme and registration for the event is available on the «UX Riga 2015» website. The conference will take place at the «Radisson Blue Hotel Latvija», Elizabetes iela 22, Riga. It is organized by the IT solution agency «Cube Systems» in collaboration with Latvian IT Cluster.