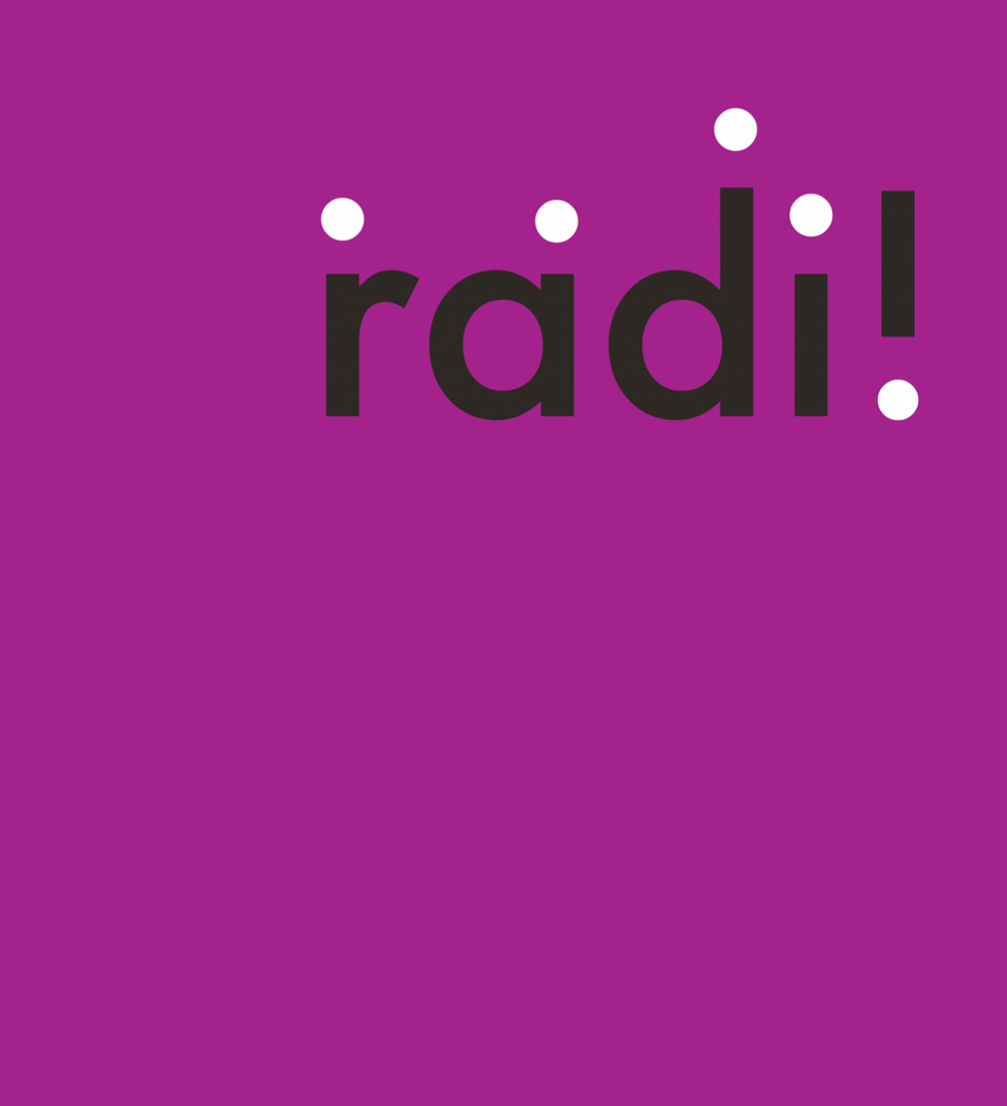 Visual identity of «radi!» by «Matka»
Tuesday's programme features a seminar on foreseeing future design tendencies, a forum on the interplay of architecture and new technologies, and an excursion with graphic designer Miķelis Baštiks.
How to foresee future design tendencies?
Scandinavia's leading trend expert Stefan Nilsson in his seminar «Do future design trends affect today's business? Is it possible to predict them and make them work in your favour?» will show and explain the origin of trends, their importance and how they can be predicted. In the practical workshop, participants will learn to predict and define design trends for 2017–2018.
Stefan is the most frequently quoted trend expert in North European media. Persistently travelling, he searches and observes new phenomena in lifestyle, design, fashion and food, covering them on his monthly news page «Det nya svarta», blogs «Eat and greet» and «Designbloggarna».
The seminar will take place from 8.00 to 12.30 at the 1st floor conference hall of Investment and Development agency of Latvia, Pērses iela 2, Riga. It will be held in English, and is free of charge. Registration for the workshop is already closed.
Creative industries forum «Creative Showcase»
The Forum will be organised in two thematic blocks: interdisciplinary collaboration possibilities between architecture and new technologies and the implementation of «upcycling» and nature friendly lifestyle principles in the urban environment.
The lecture and workshop session «Architecture+» will reveal the implementation and impact of new technologies on architecture, urban environment and people, comprising such subjects as new manufacturing methods and production forms, new materials, interactive architecture, 3D printers, robotics, mobility, IT and programming. The audience will also be introduced to the theme of this year's Tallinn Architecture Biennial «Self–Driven City».
«Upcycling Riga» session will feature discussions of experts of 10 creative areas on architecture, design, fashion industry, music, cycle sport, art, slow–food, theatre and interactive technologies.
The event will take place from 11.00 to 19.00 at the Spīķeri quarter, Maskavas iela 12/1, 2nd floor, and is free of charge. Registration for the «Architecture+» is still open today. The full event programme can be found on the «radi!2015» homepage.
Excursion with a designer
Within the framework of Latvian contemporary design exposition and event series «Design Manifestation», a talk and excursion through the exposition «Information» will be conducted by the graphic designer, co–founder of «Asketic» Miķelis Baštiks, taking place at 17.00 at the Art Academy of Latvia. Entrance is free, registration is not required.