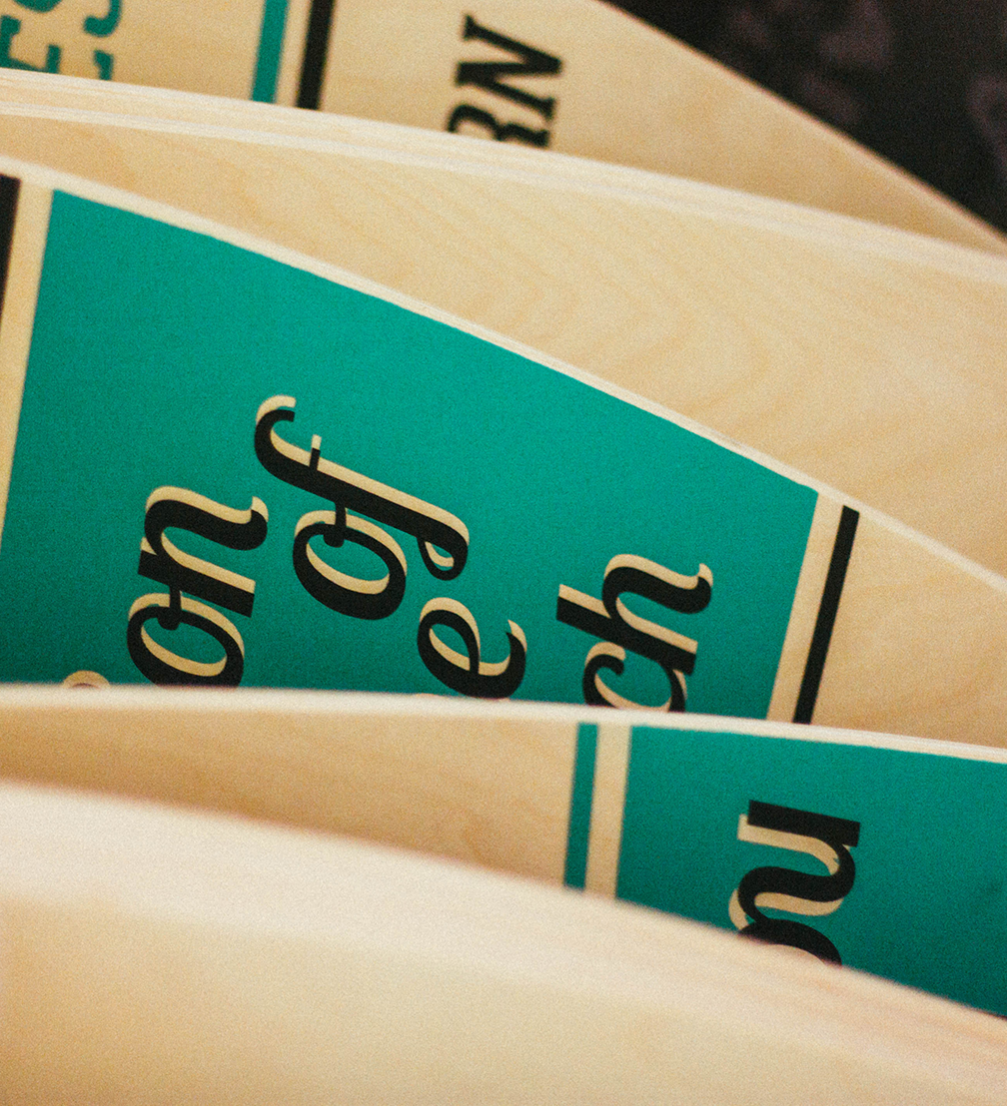 The Design Department of the Arts Academy of Latvia (AAL) is currently in Milan, presenting a story of a birch tree that gives birth to seventy skateboards and by that the energy of a single tree is multiplied seventy times.
«Welcome on Board» is a story about a birch tree that over 70 years has built up energy which can be transformed into 70 skateboards for 70 active urban dwellers. An active lifestyle is the opposite of sitting down at an office desk all day and sitting in a traffic jam and releasing carbon dioxide into the air. «Welcome on Board» is an invitation to join the team both literally and ideologically. Moving on a longboard through the city allows to bypass traffic jams at the same time keeping yourself in shape, but the birch is a widely used natural material, dear to Latvians.
The team of students and teachers of AAL Design Department with a collection of longboards «Welcome on Board» from April 14 to 19 are taking part in the international design fair «Salone del Mobile» in the design schools exhibit «SaloneSatellite». This year, the theme of the fair is «Feed the Planet. Energy of Life» — identical to the theme of EXPO 2015 which will take place in Milan from May 1 to October 31. The exposition of AAL can be found at «SaloneSatellite» pavilions 22–24, stand B4.
11 Functional Design Masters Programme students took part in the project: Astra Asafreja, Dace Āboltiņa, Agnese Vītola, Maija Spīre, Guna Poga, Sandra Žvagina, Arvīds Endziņš, Māris Mortukāns, Aleksejs Donka, Mārtiņš Irbe, and Alberts Viegliņš.  The students' work was superwised by professors Ilze Kundziņa, Barbara Ābele, Inguna Elere and Aija Freimane.