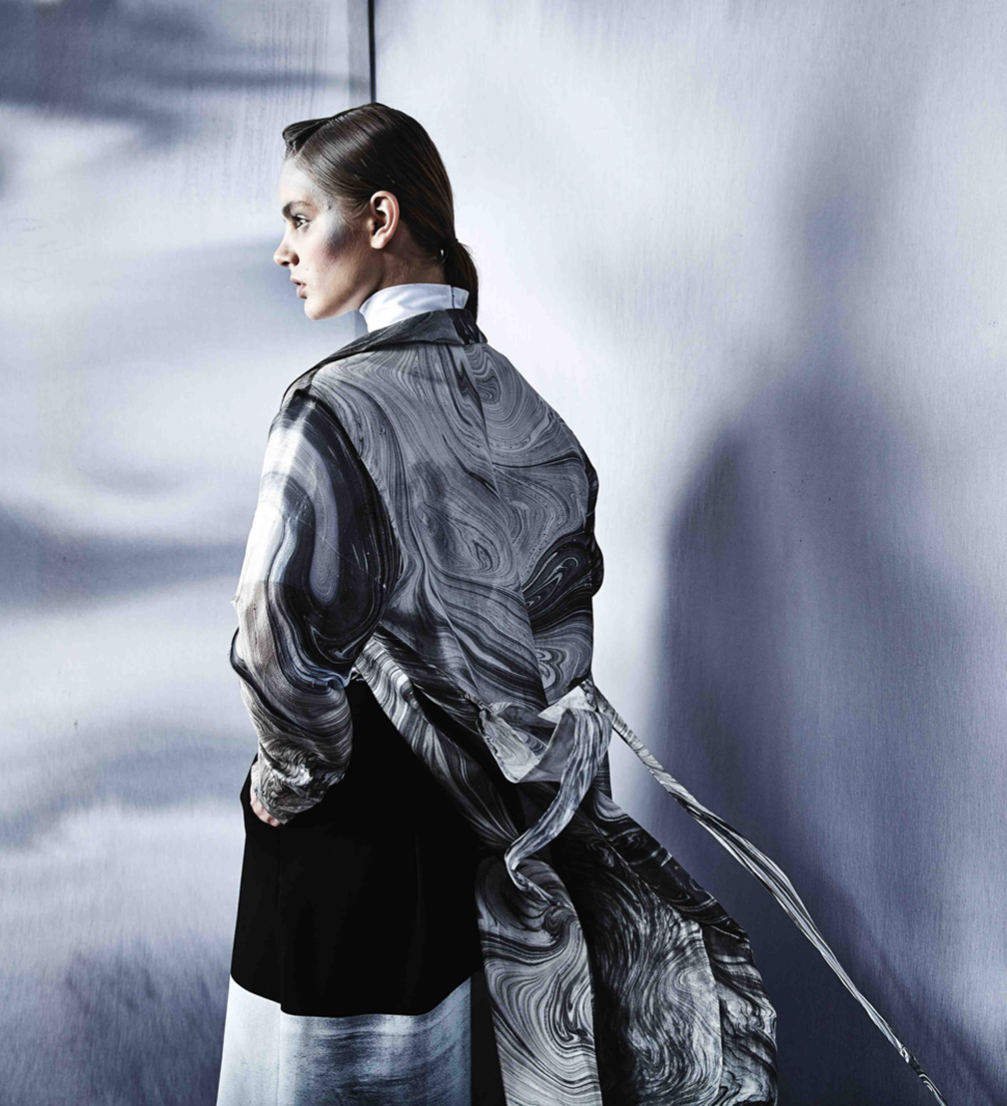 «BlankBlank» fall–winter 2015 collection «Fields b&w» is inspired by the landscape of the North. Icy fields, cold winds and deep waters have been translated into black and white waves of colour and laconic cuts that are sporty and feminine at the same time.
This time, designers Mārtiņš Blanks and Linda Blanka are fascinated not only by the harshness of the north, but also by the eastern way of structuring energy in a mandala, which is also used as a graphic ornament on one of the collection's coats. Even though the colour black dominates the fabrics and prints of «Fields b&w», there are some very light and romantic models in the collection as well.
In the new collection, «BlankBlank» continues experimenting with graphic patterns and fabric prints. Silkscreened spots, streaks and waves not only transform the texture of the fabrics, but completely change the image of the clothing. The collection includes coats and jackets, dresses and skirts, sporty unisex jumpers and trousers, as well as accessories — scarves and hats. The garments are made of natural materials — wool, viscose, silk, cotton and denim.
The collection «Fields b&w» is going to be available in Latvia in fall 2015 at the «Paviljons» store.