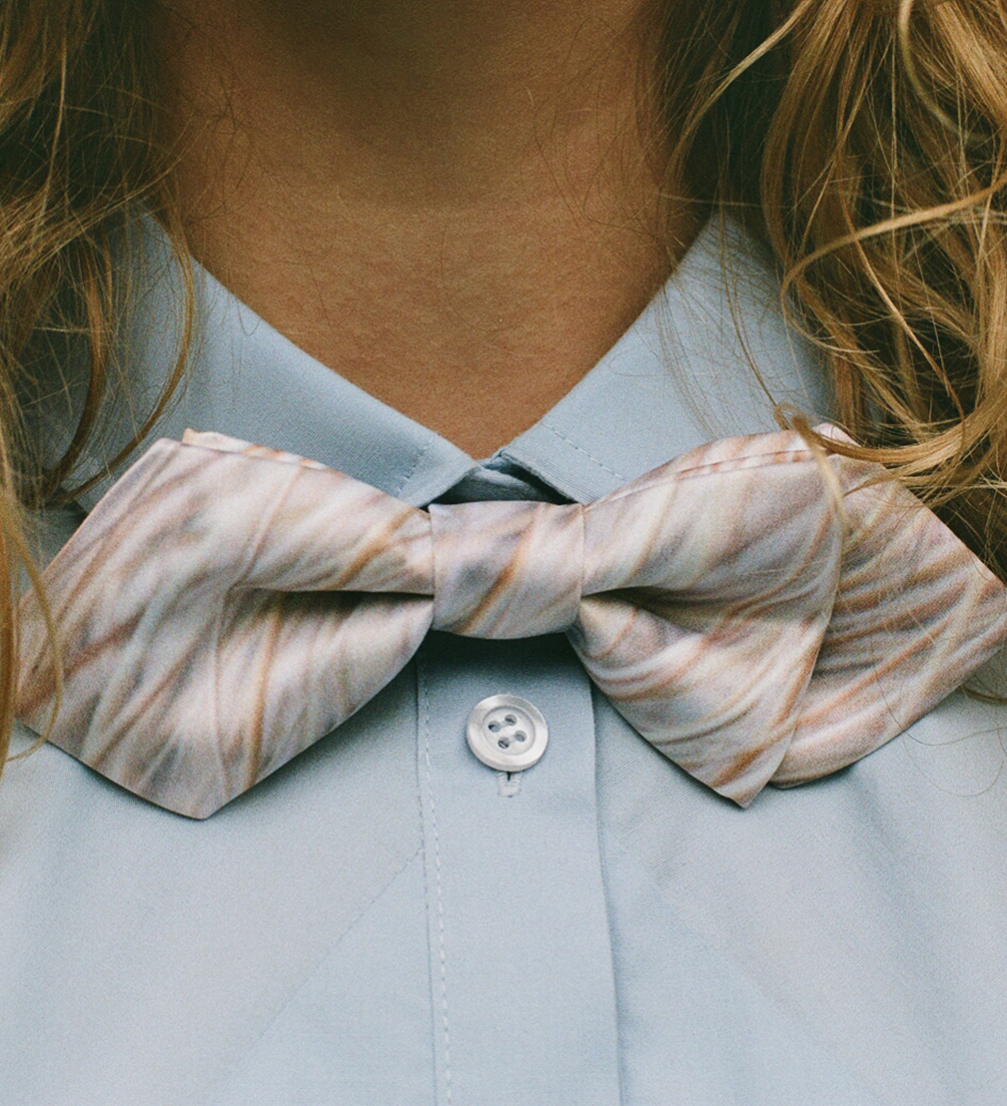 Photo by Jūlija Volkinšteine
The label «Wowowo» greets the 2015 summer season with a new accessories line «Elements» with prints of Latvia's wind, water, stone and fire.
The three–piece collection consists of a necktie, a bow tie, and a handkerchief. While the previous works of «Wowowo» are decorated with interpretations of traditional Latvian ornaments, this time the visuals are inspired by Latvia's regions and natural elements — gentle water, strong earth, fresh air and powerful fire. Vidzeme is represented by «Sea» and its underwater pebbles, Kurzeme — by «Wind» that whispers in gentle bent–grass, Zemgale — by cracks in the «Stone», and Latgale — the dark glowing «Coal».
The label's designer Jūlija Volkinšteine writes: «I'm looking at the horizon, and the strong yet gentle wind messes up my hair. The reeds bend and bow to the master of the air. When I'm at the seaside, I long to feel the freshness of the water, the warmth of it. I wade in the water, and gentle pebbles, like hundreds of pearls, snuggle up to my bare feet. The coal is a child of the summer solstice that keeps the warmth of a slowly dying fire alive in its heart, as if comforting others, saying that nothing is over yet. The stone symbolises the strong hearts of our rocks. It is known from legends and beliefs that stone has protecting powers. Stone is eternity against the life of a man. It is invincible, time bows before stone.»
The new collection is already available at Latvian design and fashion stores, as well as online.