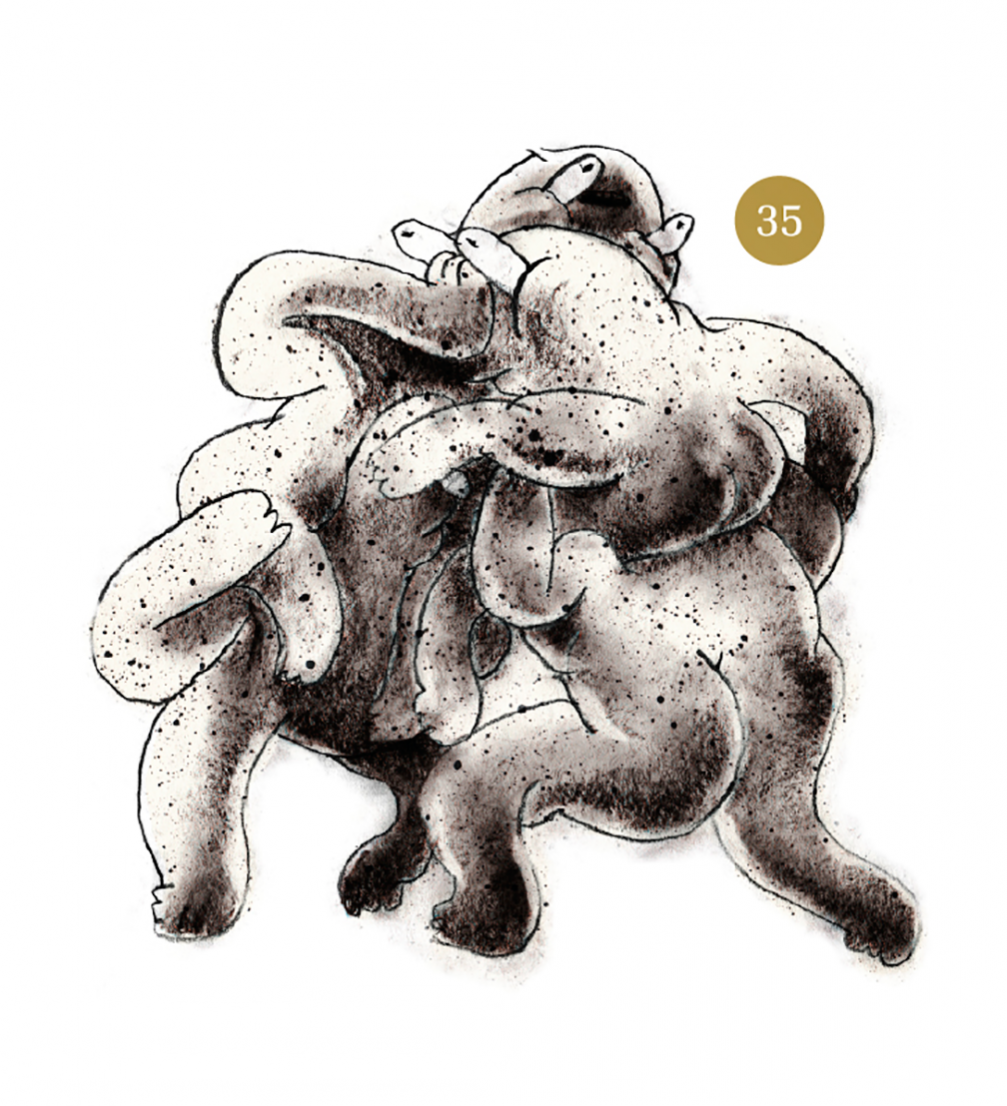 Cover illustration by Mārtiņš Zutis
Issue Nº35 of the culture and art magazine «Veto» explores the strengths and weaknesses of teamwork — in sports, on a ship, and in music.
The latest issue contains interviews with writer Pauls Bankovskis, sport–punk band «Rīta stienis», electronic music duo «Lamb», German advertising dinosaur Ingmar Janson, London–based producer and musician Powell, Latvian illustrator Mārtiņš Zutis, and others.
Issue Nº35, dedicated to the power of a team, also features a conversation with first sergeant Vladimirs Seļms whose job involves giving orders to the men at Latvia Naval Forces, as well as an interview with Edgars Vilcāns, member of a motoball (football that is played on motorcycles) team. He explains how the only team in the country is trying to keep this slowly dying sport alive. Theatre director Laura Groza–Ķibere, head of Latvian Girl Scouts Agnija Jansone and scientist Inese Čakstiņa compare the advantages of team and individual work, and touch upon the role of female leaders in various collectives.
The photo story introduces the reader to several conceptual groups that are held together by aims, interests or traditions: the «ZAZ» automobile club, a student corporation, a day centre self–help group, and others. The literature section features a fragment of a long story «666» by young author Nauris Lukševics.
«Veto Magazine» can be purchased at all newsstands and the finest book and lifestyle stores. «Veto» is now also available on iPad tablets. «Veto» is made with support from State Culture Capital Foundation.