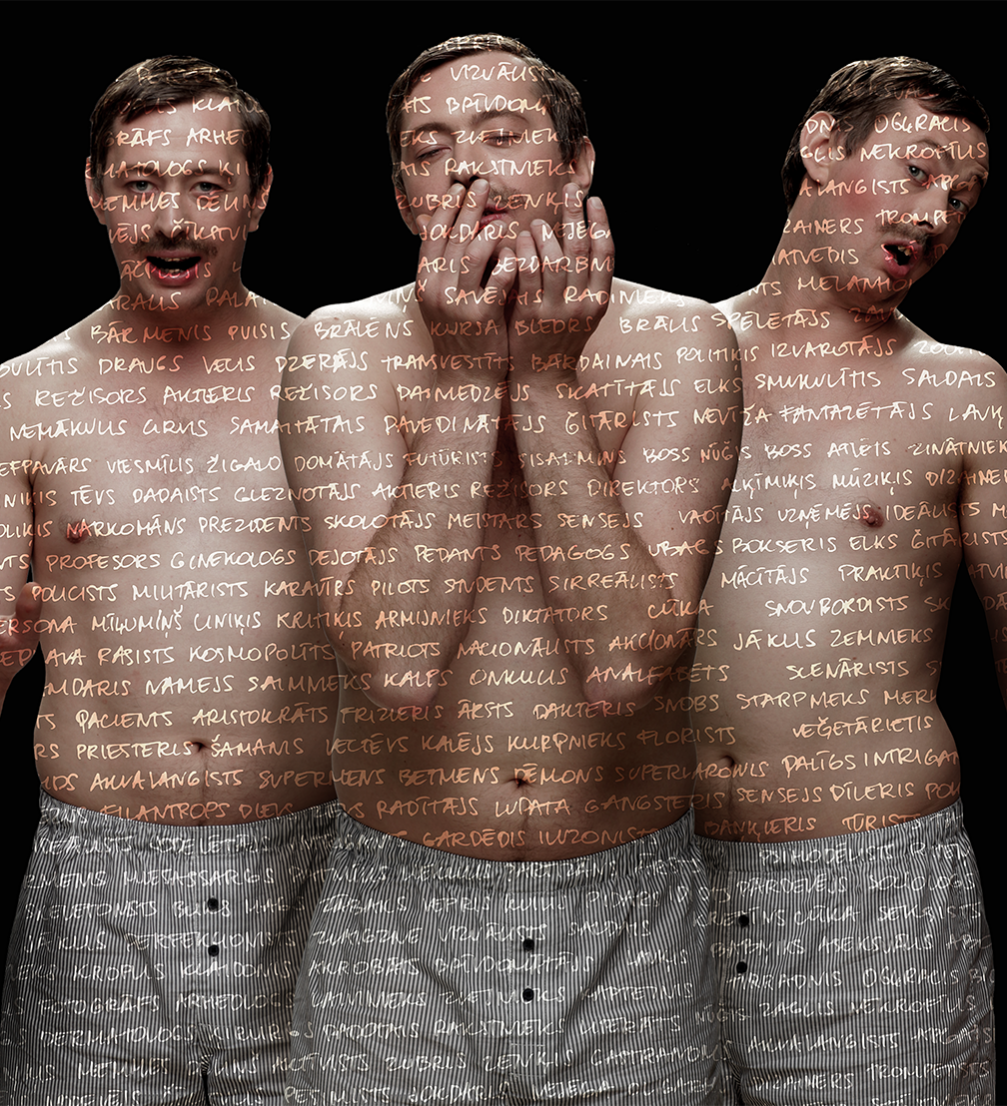 From September 22 to 27, the 20th International Film festival «2Annas», one of the most eminent short film festivals in the Baltics, will take place in Riga and demonstrate a search for new languages, themes and means of expression in the contemporary cinema.
Stories Editorial September 15, 2015
This year the festival revolves around the subject «Man — a hero, a lover, a fool» offering several thematic programmes: «Man and Religion», «Man and Sex», «Man and Violence», «Man and Football» and «Europe's Dysfunctional Man» that will enable the spectators to look into the twilight of a man's world and reveal the dilemmas that a contemporary man faces.
The festival's competition and thematic programmes will feature over 100 films. The international short film show includes works of different genres — feature, animation, experimental and documentary films, among them several internationally acclaimed works, for example the documentary film about refugees «Shipwreck» by Morgan Knibbe, nominated for the European Film Academy Awards, German documentary about flying to Mars «Mars Closer» by Annelie Boros, Spanish feature film «Safari» by Gerardo Herrero about a massacre in a school, as well as the witty animation film «Slaves of the Rave» by William Garratt, prize winner at the Tampere Film Festival.
130 films were submitted for the Baltic short film competition this year, 16 of which have been selected for screenings. 60 Latvian films have been entered, and two of them will have their premiere: «Candy» by Laila Pakalniņa and «Beats of the Empty Land» by Reinis Spaile. Latvian film scene will also be represented by such well known directors as Edmunds Jansons, Jurģis Krāsons, as well as Staņislavs Tokalovs and Lizete Murovska. The show will also present works by foreign directors Sergei Loznitsa and Jon Bang Carlsen who have created their short films in Latvia, and include Lithuanian film «After Rave» by Kamilė Milašiūtė, screened at many international festivals, and several powerful Estonian animation films, for instance the «House of Unconsciousness» by Priit Tender.
For the first time the festival holds a mid–length film competition, in which nine feature and documentary films have been shortlisted, among them «Čau Rasma!» by Laila Pakalniņa, the poetic «Vita Brevis» by Thierry Knauff, as well as a number of emotional feature films — «Everything will be OK» by Patrick Vollrath, premiered at the Cannes Film Festival and «Blood Below the Skin», Jennifer Reeder, first shown in Berlinale and awarded as the best feature film in last year's «2Annas» festival.
The competition movies will be evaluated by an international jury of six experts — «Interfilm Berlin» art director Heinz Hermanns, curators and creators of programmes Liuda Drizyte, Tanja Hladnik and Laura Walde, film directors Lauris Ābele and Vladimirs Ļeščevs.
Full programme of the festival can be found on the «2Annas» homepage, and information about shows and ticket pricing will be published in the near future.