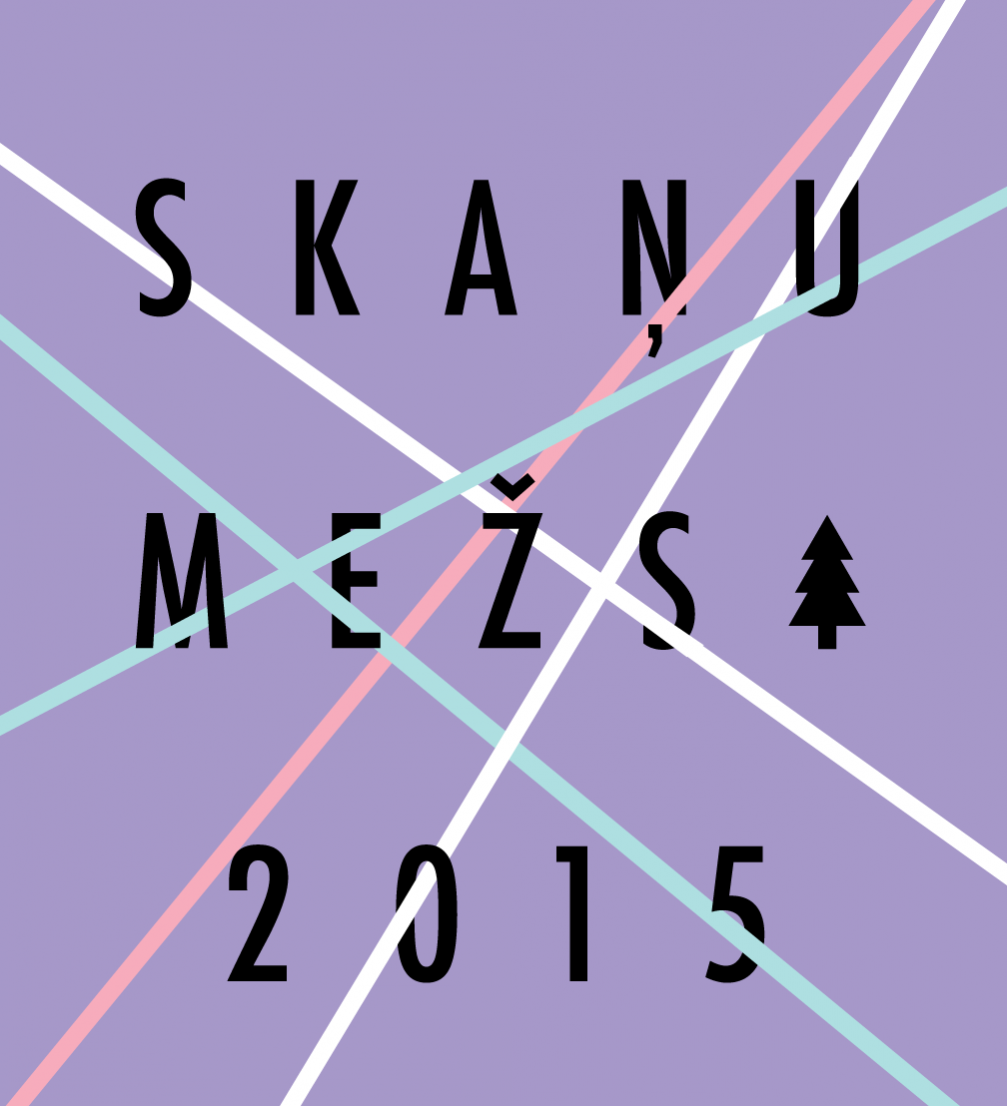 Visual identity of the festival by Zigmunds Lapsa
Experimental music festival Skaņu Mežs will take place on October 2, 9 and 10. Next to IDM icon Squarepusher and producer James Holden, the festival welcomes free improvisation guru Peter Brötzmann, New York avant–garde rock band Zs and virtuoso pianist Frederic Rzewski.
Stories Editorial September 22, 2015
The festival is going to feature bold musical acts, from academic music and free improvisation to techno and experimental pop music. The first evening of the festival at the «Palladium» concert hall will be largely devoted to rhythmic music and experiments within this field, and on the next weekend it will continue with a variety of genres at the «Daile» house of music in Riga.
The most awaited act of October 2 probably is the British musician Squarepusher who gained global recognition in 1990s through Warp Records, later becoming one of the most visible IDM projects. In Riga, Squarepusher will present a new audiovisual show as well as material from the album Damogen Furies. The line–up also includes experimental techno producer Powell who intentionally creates inaccurate, noisy and abrasive, but captivating rhythmical music, and a string of acts from the newly formed Shape platform for innovative music and audiovisual art, among them deconstructionist of trance music Lorenzo Senni and Portuguese afro–house star DJ Nigga Fox.
October 9 will see Peter Brötzmann, a German pioneer of European free improvisation, return to the festival with one of his recently formed groups — a quartet with Chicago vibraphone player Jason Adasiewicz that also features John Edwards and Steve Noble – London's leading bass/drums tandem. Also, Zs, whom The New York Times described as «one of the strongest avant–garde bands in New York», will have their first ever show in the Baltic states. Finally, the composer and virtuoso pianist Frederic Rzewski — one of the strongest personalities to have come out of the American avant–garde of the 1960s — will play some of his own compositions. The evening will be wrapped up with a performance by the mysterious experimental techno producer Rrose.
October 10 will welcome the British DJ and producer James Holden onstage with his three–piece band and a show based on his critically acclaimed second album The Inheritors. Norwegian singer–songwriter Susanna Wallumrød, known as Susanna, will perform her eerie, low–key songs, followed by a duo of improvised music heavyweights, who haven't played together in ten years: the British saxophonist John Butcher, recipient of the Paul Hamlyn Award, and Paal Nilssen–Love, who, in the beginning of this year, was hailed by The Guardian as «one of the world's best drummers». A dimension of contemporary composition will be represented by a performance of Jakob Ullmann's work by Dafne Vicente-Sandoval, Molly McDolan and Ellen Fallowfield. Ullmann's music is so quiet that it requires special concentration from the listener to be heard. This way, he creates not only a tense dialogue with the public but adds a sense of mystery to the music.
During the festival, a custom made sound installation by the experienced Norwegian sound artist and composer Jana Winderen will be displayed at the National Library of Latvia.
And finally, on October 8 and 9, masterclasses and lectures by John Edwards, Frederic Rzewski, Jakob Ullmann and ensemble «Lemur» will be held at the Jāzeps Vītols Latvian Academy of Music.
Full programme of the Skaņu Mežs is available on the festival's website. Tickets can be purchased at the Biļešu Serviss offices and online.