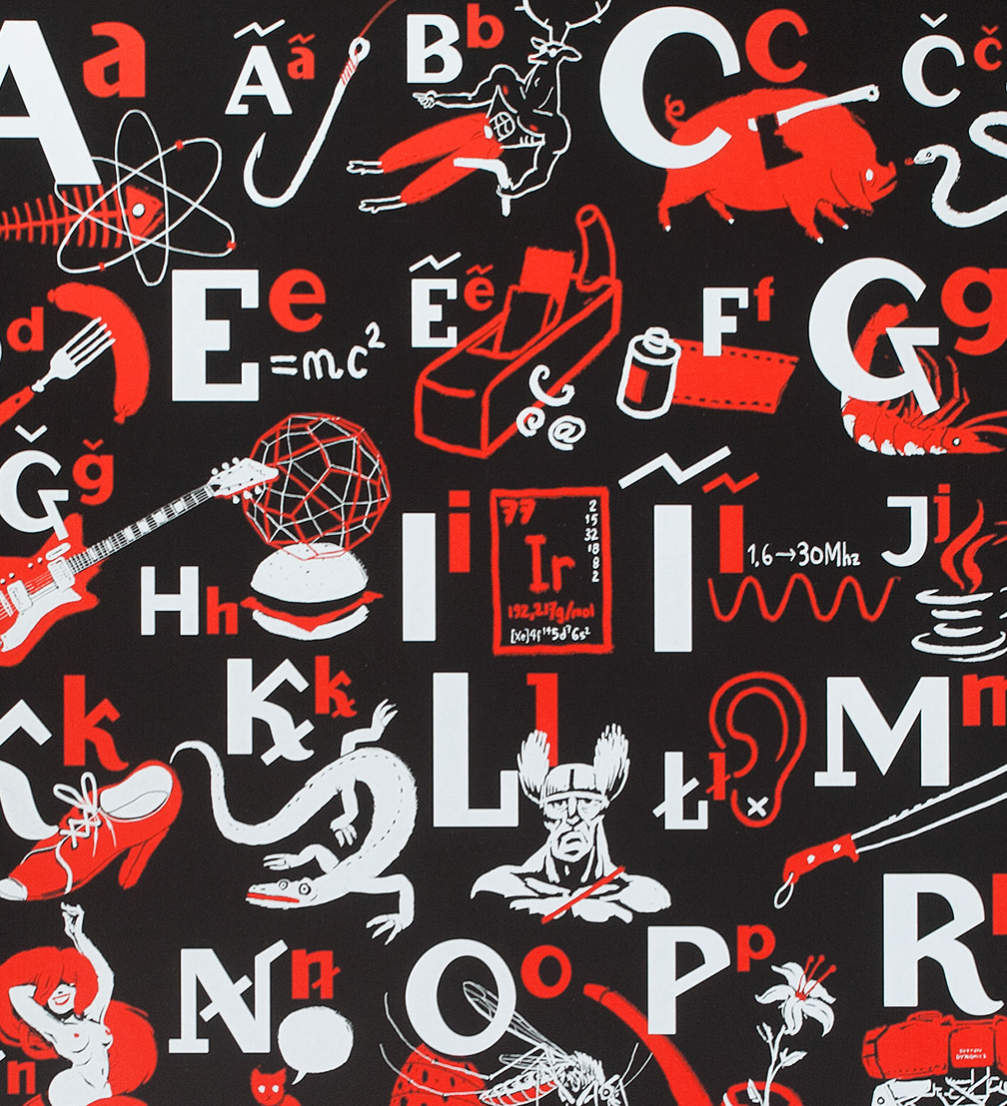 «Repeat your ABCs» poster by Reinis Pētersons
Reinis Pētersons has created a new «Recite the Alphabet» poster in the design series devoted to Ansis Cīrulis. This is the fifth work in the awaited 12–piece collection.
The «Cīrulis» project by the label «Miesai» is a tribute to one of the most distinguished designers of the first independence of Latvia, and it makes use of the font created by design studio «Asketic», which is named after Cīrulis and inspired by the characteristic typefaces the artist used.
The artistic handwriting of the designer, illustrator and animator Reinis Pētersons is pictorial and inventive. The results of his work are precise and sincere, and speak to both adults and children. He tells visual stories and opens up new fantasy worlds with such ease as if it were just speaking and writing. If Reinis had a choice, he would rather draw answers to questions.
«I had been thinking of drawing an alphabet for a long time. By joining this project, it felt like the right way to demonstrate the beauty of the Ansis Cīrulis typeface family. The colours — black, white and red — strike you right in the eye and create an intensive fusion of letter forms and illustrations, drawing your attention and forcing you to think,» the author of the graphic explains.
Ansis Cīrulis was an active graphic artist and designer in the 1920s when Latvia was just born, while Pētersons is counting his ABCs now, when the country is beginning preparations for its 100th anniversary, hence the name «Recite the Alphabet».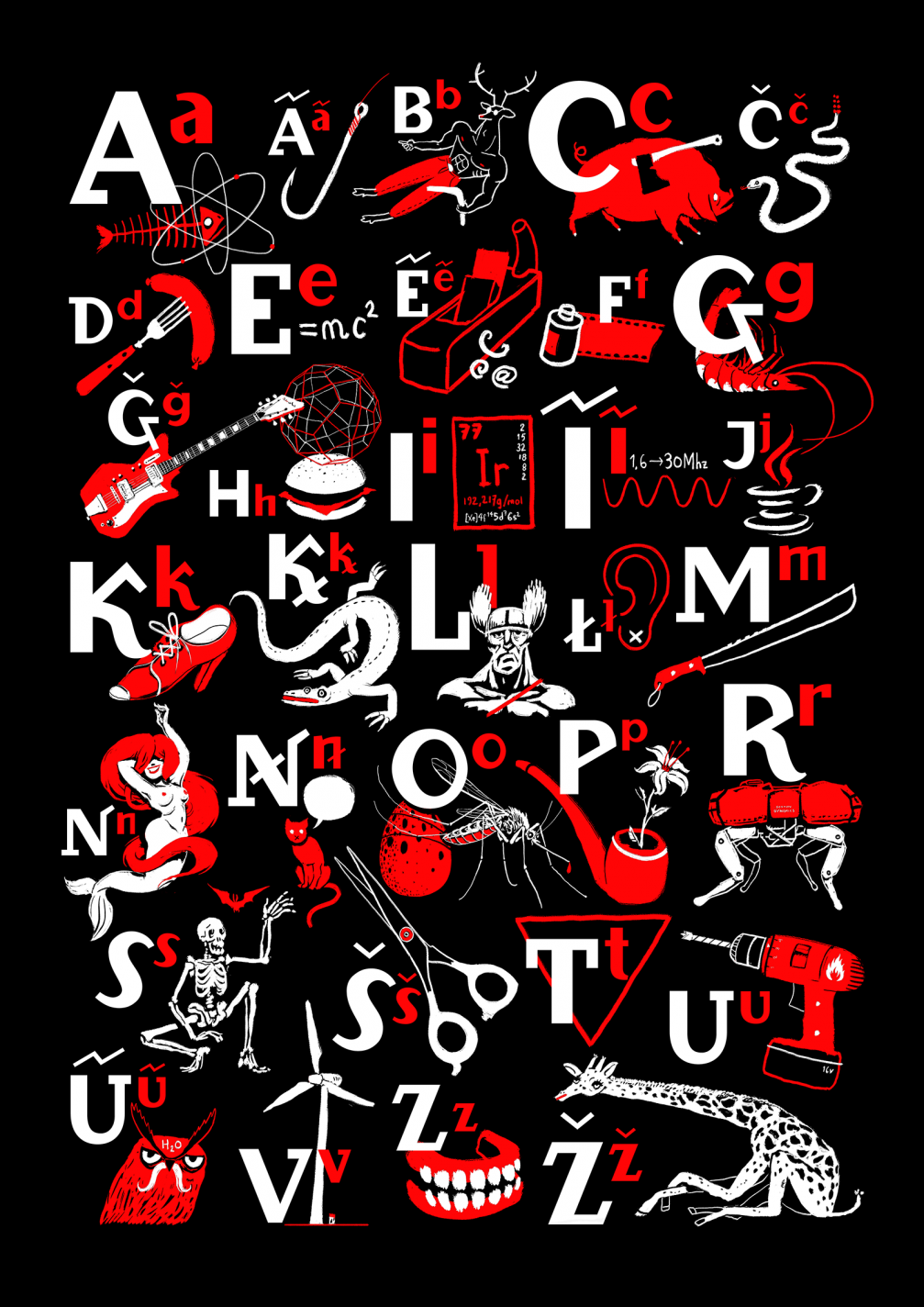 «The title of the work has many layers. On the one hand, it relates to the project's main idea — to reflect on graphic design back in the day and to evaluate what is being created today. At the same time, we all associate the alphabet with childhood and illustrated ABCs, but here it is beautifully visualised to decorate a modern interior. Each time I look at the graphic, I discover something new, and it remains attractive,» says Jānis Barlo, head of the «Miesai» label.
The graphic art is hand printed with two coloured layers on black «Curious Skin» design paper under the guidance of printing expert Ansis Drāznieks. The white base layer is covered by red glaze, which is almost invisible on the black background. All the nuances of silk screening can be seen and felt up close. The poster measures 414 x 585 mm.