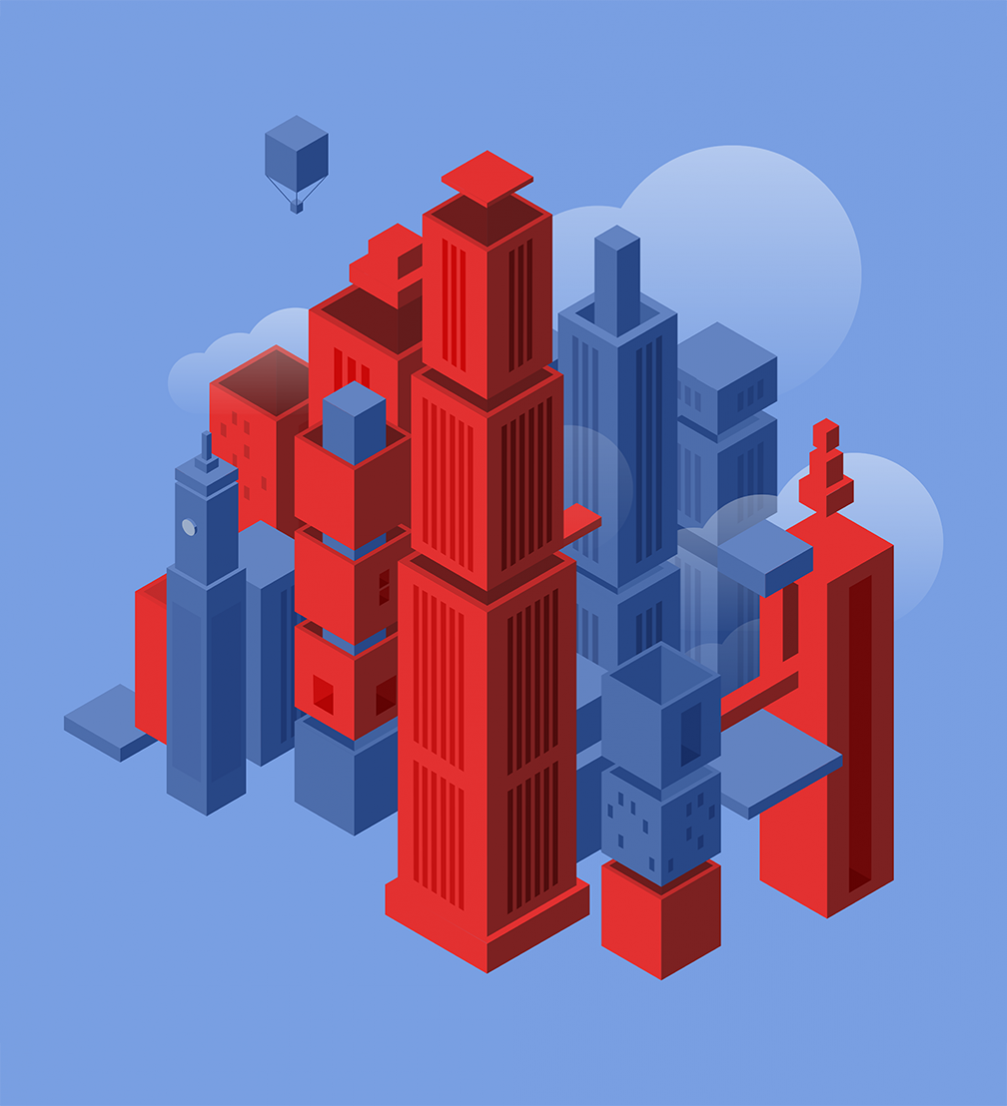 Illustration by Sandijs Ruļuks
The leading technology startup conference in the Baltics «Silicon Valley Comes to the Baltics 2015» will take place in Riga on November 7. It will bring together more than 650 start–up and tech talents, investors, executives and media to share the experience and know–how of Silicon Valley.
«Silicon Valley Comes to the Baltics» started in 2012 in Vilnius, where it has been held for the last three years in a row. From the very beginning the purpose of this conference was to strengthen the Baltic start–up ecosystem, foster innovations and promote the competitiveness of companies in local and foreign markets, creating products with high added value. Previous events show that the knowledge associated with Silicon Valley is in great demand as a crowd of 1,300 participants flocked to the conference. The following year the amount almost doubled with 2,500 participants, and there was significant growth in 2014 as well.
The Baltic states is where to look for promising ideas and new talent in technology, ambitious young entrepreneurs who speak several languages, and welcoming infrastructure with one of the fastest internet services in the world. In recent years, the small start–up scene in Latvia, Estonia and Lithuania has been booming. «We should learn from the global success stories and be aware that Riga, Vilnius and Tallinn are becoming the magnets for both talent and capital,» says Dagnija Lejiņa, CEO of «Silicon Valley Comes to the Baltics 2015».
Money goes where talent grows
 The theme of the conference is «Money goes where talent grows» to highlight the value of ideas and talented teams. «Great companies can be born anywhere, whether it's Silicon Valley, Amsterdam or Riga. If we have ideas and talented teams, a healthy start–up ecosystem and ambition to solve global problems and thus to scale the business, money will follow,» says Uldis Leiterts, the founder of Latvian startup success story, the web's favourite data visualisation service «Infogr.am» and the initator of «Silicon Valley Comes to the Baltics 2015» in Riga.
10 speakers from the Silicon Valley, as well as regional start–up success stories will share their insights of successful tech start–up companies. Among them «500 Startups» partners Sean Percival and Hasan Haider, co–founder and CEO of «TransferWise» Kristo Käärmann, Director of Strategic Planning & Analysis at «Ask.fm» Alicia Dai, Chairman of «Global Catalyst Partners» Kamran Elahian, CEO of «Infogr.am» Mikko Järvenpää and more.
Related events
The day before, on November 6, «Silicon Valley Comes to the Baltics 2015» will also host «TechHub Riga Academy», an opportunity for promising startups to join an intensive one–day bootcamp with Silicon Valley mentors, pitch their idea for investors on the main stage and compete for the main prize. Meanwile, participants with an Investor pass will attend «Riga Venture Summit». It will bring key policy makers and business leaders from the Baltics face to face with prominent start–up founders and investors. The closed–door event will explore the role of governments and cities in the Baltic region in creating a viable policy mix for start–up development, retention of economic value and employment potential.
International conference «Silicon Valley Comes to the Baltics» will take place at the «Radisson BLU Hotel Latvija» Conference Centre, Elizabetes iela 55, Riga, on November 7. More information on the event can be found on its homepage.