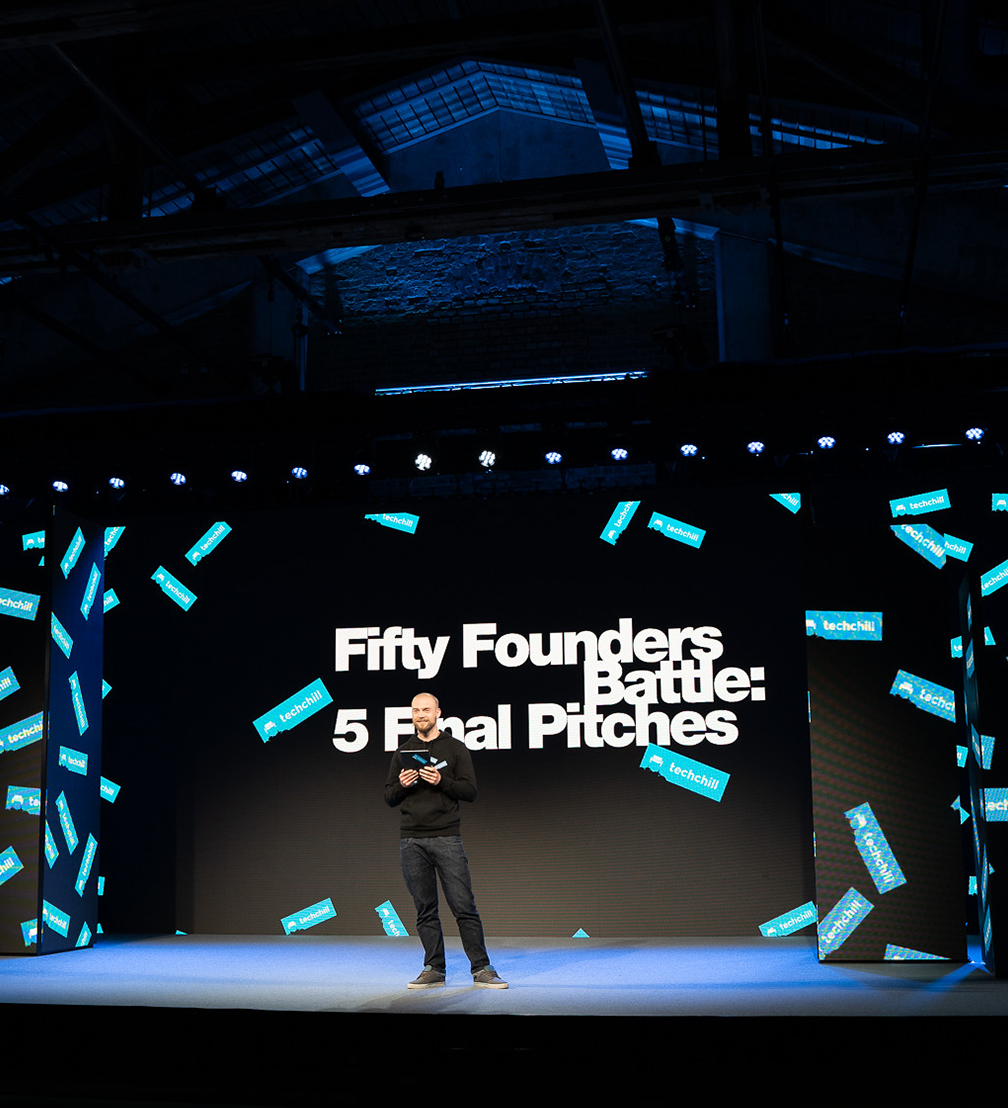 Technology conference TechChill is inviting early–stage startups from various fields to enter the Fifty Founders Battle to pitch their company to potential investors, as well as compete for 10,000 euros and other prizes. Applications are open until March 18.
Fifty Founders Battle is TechChill's annual pitch competition for early-stage startups. Fifty of the most promising startups from across the Baltics, Nordics, Central and Western European regions as well as the rest of the world will be selected among all participants. Each semi-finalist will then have the opportunity to present their business idea on TechChill's stage in front of over 200 investors and other attendees.
All eligible applications will be evaluated by venture capitalists, accelerators, angel investors, and industry experts. In the first phase, the evaluators will focus on the business idea, its scalability, the team behind it, and the overall quality of the application. Fifty companies with the highest average scores will have a chance to present their company at the TechChill conference. Selected participants will be announced on April 1. The semi-final presentations of the competition will take place on April 28 and the best of them will compete for the main prize on April 29.
The competition is open to startups that have not received more than 250,000 euros in exchange for equity. Startups from around the world and of all sectors are welcome to apply. The organisers of the competition point out that, in general, companies up to three years old are eligible to participate in the competition, but exceptions are allowed.
More information about the competition is available on TechChill's website.