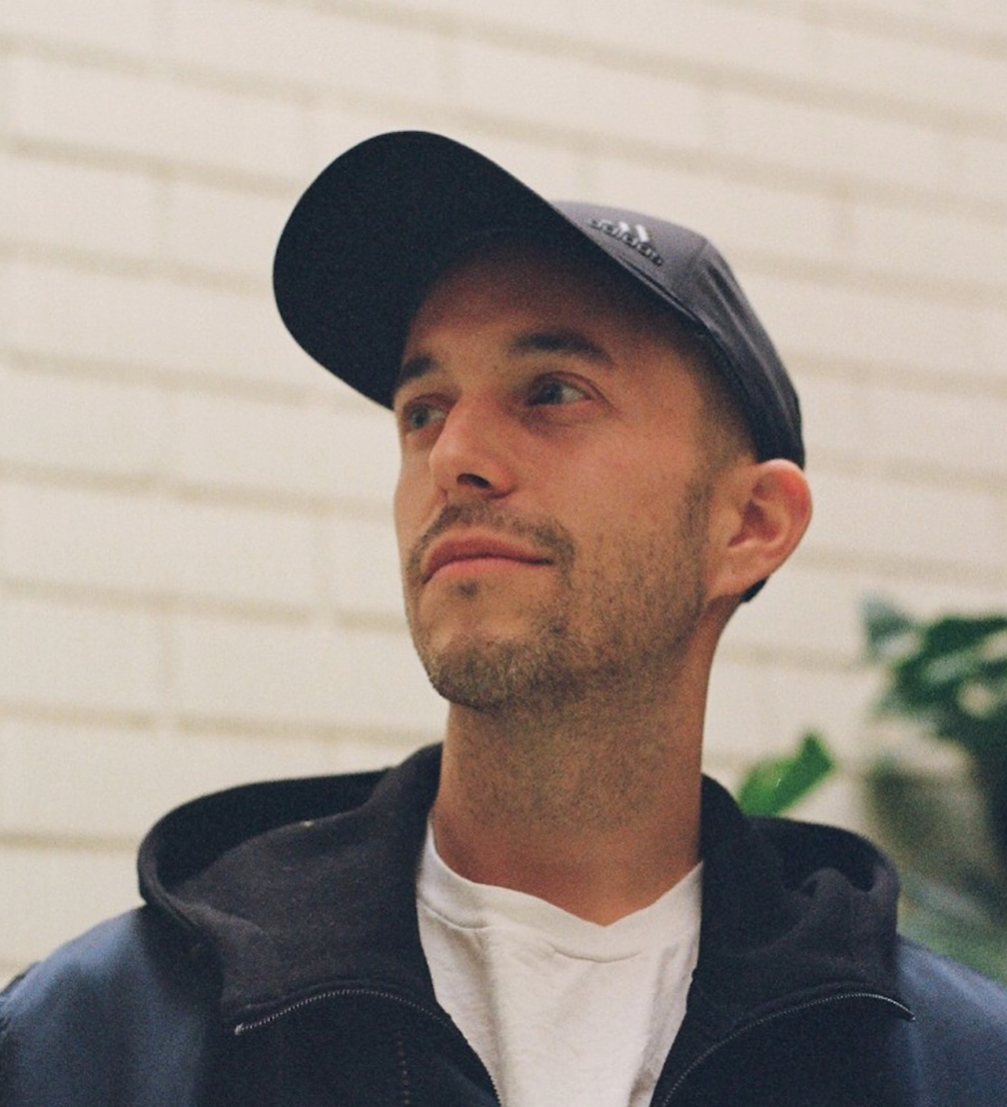 Alex Antolino. Photo from Alex Antolino's personal collection.
Alex Antolino is Creative Director of Typeform, a SaaS company that specialises in online form building. In 2019, Typeform reached over 2.6 million users, and the Financial Times recently listed Typeform among the fastest-growing companies in Europe. Alex produces electronic music at night, but during the day he sometimes still wonders — what is a filmmaker doing as a creative director in a tech company?
Alex Antolino is also one of the mentors of HackCreative: An Industry Transformed, a culture and creative industries hackathon taking place this weekend.
How would you describe Typeform? What is the vision that drives the company?
Typeform is an online interactions platform, and it was founded in 2012 with the idea of making a form that would be engaging, simple, easy to answer and not a pain in the ass. Imagine a conversation in a bar. You go to this person and you are like — what is your name, age, sex, nationality? Come on, no one does that! Typeform aimed to apply friendliness of a normal conversation to the forms. Where we ask one question at a time and make technology more human. We also realised that you cannot ask people for value if you don't give them anything in return. If I am asking for your name or even more personal information, you need to trust me, and for you to trust me you have to know a little bit about myself.
Yet the content of the forms is created by users themselves…
Yes, but we give them the tools to convey questions in a friendly and human way which eventually will make the users trust them more. Also, if you put attention into every slightest detail, you are going to be perceived as someone who cares. And we are more likely to trust someone who cares about us. Like, our family instead of some stranger.
Within a few years, Typeform has grown from 30 to 200 employees. What is behind this success?
The key to success lies in solving an existing problem differently. It is really hard to create something completely new, we just had to give another thought to something that was assumed to be obvious. In general, creativity works like this. There are so many opportunities to improve something that already exists! It is as easy as to look at yourself and ask — where am I experiencing restrictions and pain? If you are interested in facing that and no one else is doing it, this could be the key. However, in Typeform's case, our product has this virality. Every time someone shares a form, many people respond, some of them later create their own forms, thus attracting new users.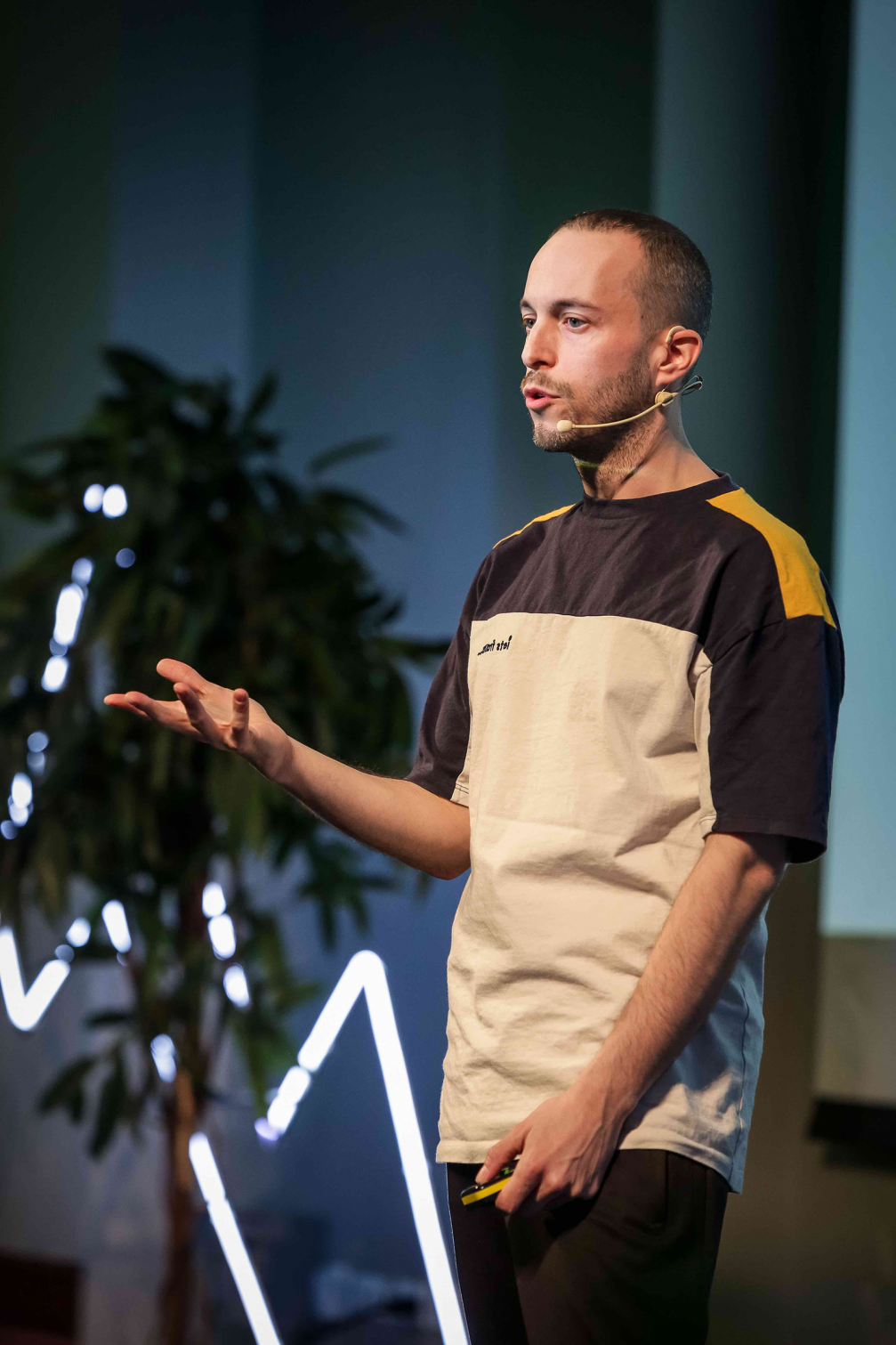 What is your professional background and why did you join Typeform?
When I joined Typeform in 2015 I didn't know anything about the tech industry. My background is in filmmaking, I studied cinematography and founded my first film and photography company at the age of 23. I shut it down later because I felt I needed to do something more profound. Then I started to work in advertising, did a lot of commercials. I remember one day very clearly — I was shooting this script where they were trying to sell watches for women. But the form was so absurd, I was thinking — what am I doing here?! I didn't want to continue making such videos if I cannot control the story.
So I ended up in Typeform — they were looking for a filmmaker and I was looking for a job. I decided to give it a try just for a couple of months but then I got involved, the company exploded and I got the opportunity to start a creative team. I had been working in advertising for more than ten years but I never thought about branding directly. For me, it was a great opportunity to start from scratch and do what I thought was the right thing to do.
I came from the fashion industry which sometimes can be very harsh because there is a lot of competition and many insecurities involved in that industry in particular. And this might sound very cheesy but when I came to Typeform I just felt like — hey, these are normal people with kids… (Laughs). I could calm down a bit myself, not worry about life that much.
Since then my job has changed a lot and I can proudly say that I am behind the Typeform brand as we know it now. I was the one who was so insisting and persisting by saying — we need a brand. But when the company decided that we would do a rebranding everyone worked towards the same goal.

What were the main challenges in the process of the rebranding?
Although we knew what we want to achieve we collaborated with the DesignStudio agency. We had talented designers in our team but they didn't have experience of doing something like this before. I knew that Typeform would end up being a successful company and I wanted for its design to be on the same level. When I came to Typeform and saw its landing page, which resembled that of a dentist's office, I asked — what are you trying to sell here?
There were two main rebranding challenges: launching it internally and externally. These are two different worlds and we didn't have much time. First, you have to be aware that you won't be able to implement it everywhere at once. We still had some places with the old brand one year later. There are just too many things.
The internal rollout was also a big challenge for me because I knew it had to be organic and human but these things are not expected from a software company… This experience made me ask myself a lot — what is a filmmaker doing as a creative director? I didn't know anything at that time, I haven't studied design. While at the same time it was also a statement, proof of how brands have changed over the last ten years. It's not only about design anymore, but it's also about something bigger — storytelling, values, and actions.
What is a strong brand to you?
To me, a good brand means three things: identity, capacity, communication. It is definitely the look and feel, the tone of voice but there is also more than that. If you are thinking about branding in terms of design, there is a huge gap full of opportunities. How good is your product? How good are you at solving people's problems through your product or service? How well are you communicating your story and values? Today companies want to be understood, they also want to stand for something. Jeff Bezos says your brand is what other people say about you when you're not in the room. It is not a logo, not a commercial. A brand is a total of every interaction we have with a company or a product, starting from how the customer service treats you to the experience you have with the product.
For example, at Typeform we don't have a reception but a bar instead. But that's not even the coolest part. The coolest part is the people who work there! You may have a good day, you may have the shittiest day — they're there and they know what you want for your coffee. It seems super cheesy but it works. A brand is not what you say you are but what you do. Eventually, people will say what you said before because you provided the evidence.
How would you describe the role of design in Typeform in general? Not only is it visually appealing, it is also a very intuitive tool…
Typeform is a design company. The founders — David Okuniev and Robert Muñoz — are designers. Product designers and engineers are working together from the very beginning, and actually, design is what drives the product implementation.
I assume that Typeform also has a strong UX team, people with knowledge of psychology?
We try to listen to our costumers, we do user testing. We have also collaborated with Elizabeth Stokoe, professor of social interaction  — she is amazing! She analyses how people talk and the power of really owning the way you express yourself. There are plenty of simple things we never think about. I love the example of the word «willing». If you just say «do this», the person most likely will say «no». But if you say «would you be willing», it makes a difference. You give them a choice. But there are way more things like these.
Typeform recently launched VideoAsk, a tool for video conversations. What purpose is VideoAsk designed for?
VideoAsk is an interaction tool that makes things more human by using video. It allows you to have asynchronous face-to-face interactions online with the people who matter most to your business. It was designed to help you build trust with your audience by showing your brand's more personal face. By adding a video layer to your regular business interactions, people can put a face on your brand which they can connect with. We're humans, the number one thing we're wired to engage with the most is other humans. That's what VideoAsk allows you to do.
As many tech companies, Typeform has an office in San Francisco, but it is headquartered in Barcelona. Can you provide a brief insight into the creative and start-up life of this city?
Barcelona is thriving, it is innovative and has a lot of energy. There is this district called El Poblenou. Like in many cities it used to be an industrial area but now it is really exciting to be there because of its diversity. All the tech companies are there, creative studios… As we all know, Barcelona also hosts many international conferences and events. Offf is focusing on creativity and innovation while Sónar is primarily a music festival but also hosts an amazing innovation conference. In general, Barcelona is a very nice place to be.