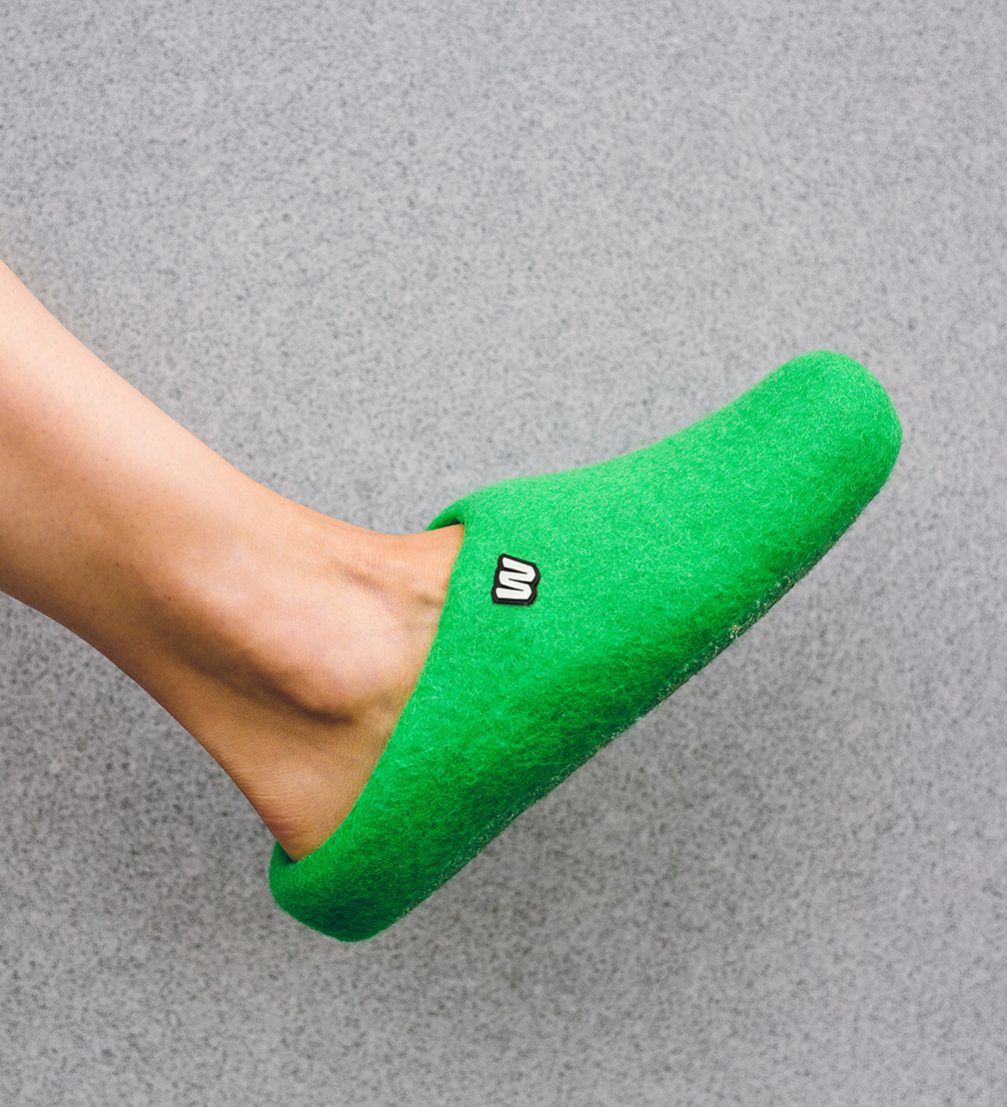 The wool slipper brand «Woolig» combines an ancient material with contemporary design and unusual sales techniques. Warm and cosy slippers are a necessity during the cold season, however, wool provides natural thermo-regulation throughout the year.
Minimalism and pure forms dominate the design of «Woolig». The slippers are solidly constructed in one piece, complete with a flexible long-lasting sole, without any stitching or decors. The CEO of the company Renārs Špāks says that it was a deliberate decision to go for bright and lively colours. The footwear in rich green, bright orange, crimson red, blue and graphite grey for both men and women is «the opposite of what we are used to seeing in traditional wool products».
«Woolig» slippers are all handmade by local craftsmen from felted sheep's wool sourced from New Zealand. Just like other wool products, the slippers can be worn in both warm and cool climates. The material can «breathe» by wicking away moisture from the body and releasing it into the air. The slippers also repel water, dirt, dust and are easy to clean.
«Woolig» was founded in 2016 and was initially known as «Feltmore». Last year, in collaboration with design studio «Asketic», the company was rebranded, changing its name and visual identity. «Our new name communicates more precisely how we want to talk about one of the oldest and best materials in the world. We want to do it in a bright, lively and contemporary manner,» says Renārs.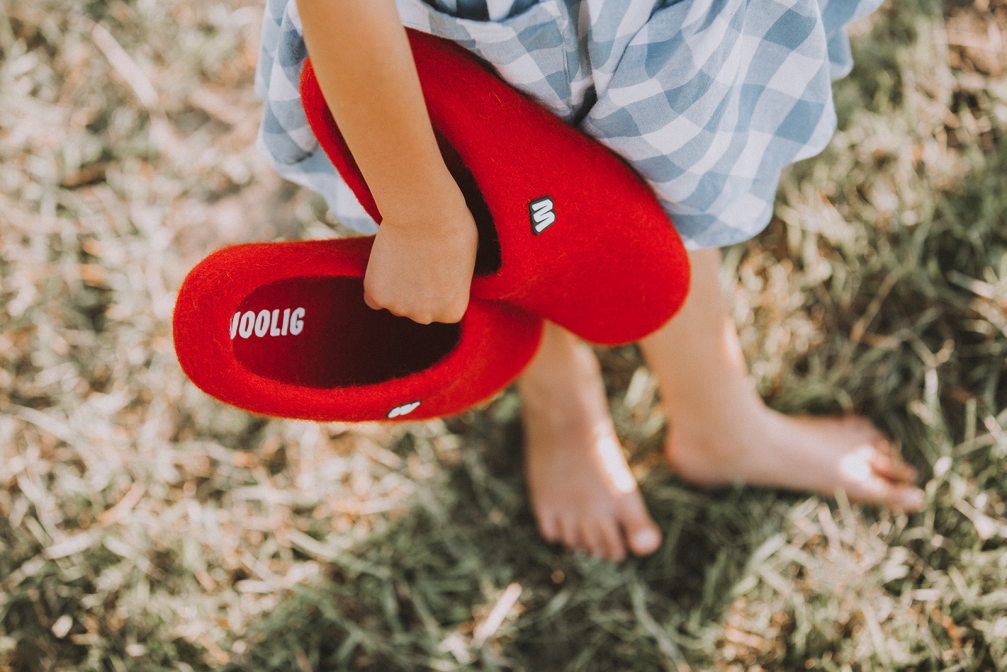 «Woolig» tries to combine classics with a modern approach also when it comes to sales and communication. The company has installed a slipper vending machine in Riga International Airport and Renārs plans to bring similar automated footwear dispensers to other airports as well.
Currently, «Woolig» slippers are worn by people in more than 45 countries, the biggest markets being Germany, USA, the UK, and Canada. They are available also at the brand's online store and the design store «Miesai» in Riga.