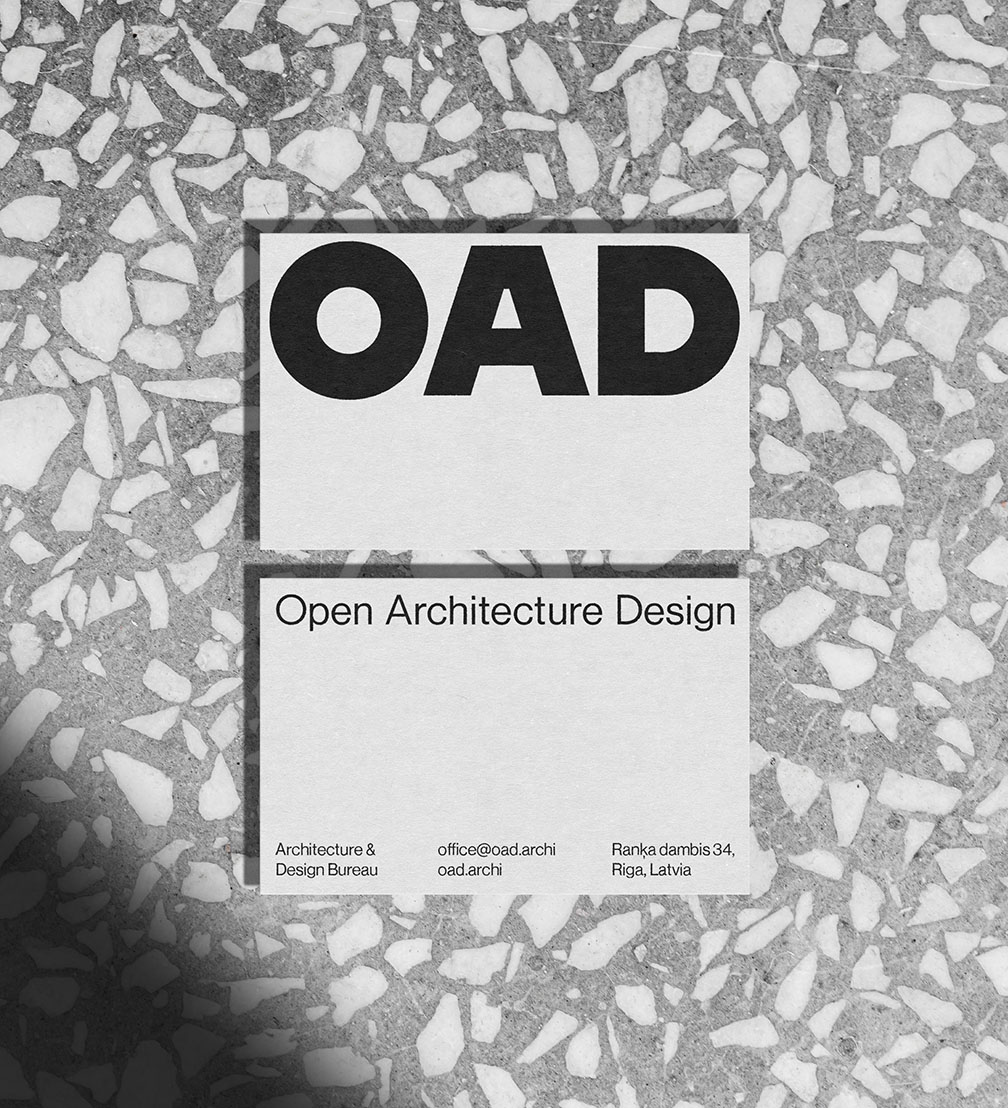 Continuing its development in Latvia and beyond its borders, Zane Tetere–Šulce's architectural office is changing its name to Open Architecture Design or OAD. This name change is one of the strategic steps taken to increase the company's recognition in international markets and enhance its competitiveness. The rebranding for OAD has been crafted by the Asketic studio.
Over the seventeen years since its foundation, OAD has executed projects in Riga, along the Baltic Sea coast, in Berlin, Barcelona, London, Dubai, and elsewhere around the world. As the studio's team points out, the fusion of creativity with professionalism and experience has enabled the company to reach maturity and successfully compete not only within Latvia but also on the global stage. «The visual identity of the brand reflects the company's goals, culture, and vision. The rejuvenation of the OAD brand helps harmonise the visual language with the brand's persona, ambitions, and future vision within a unified design system. Concise, clear, with bold ambitions and elegance,» states Miķelis Baštiks, the lead designer at Asketic.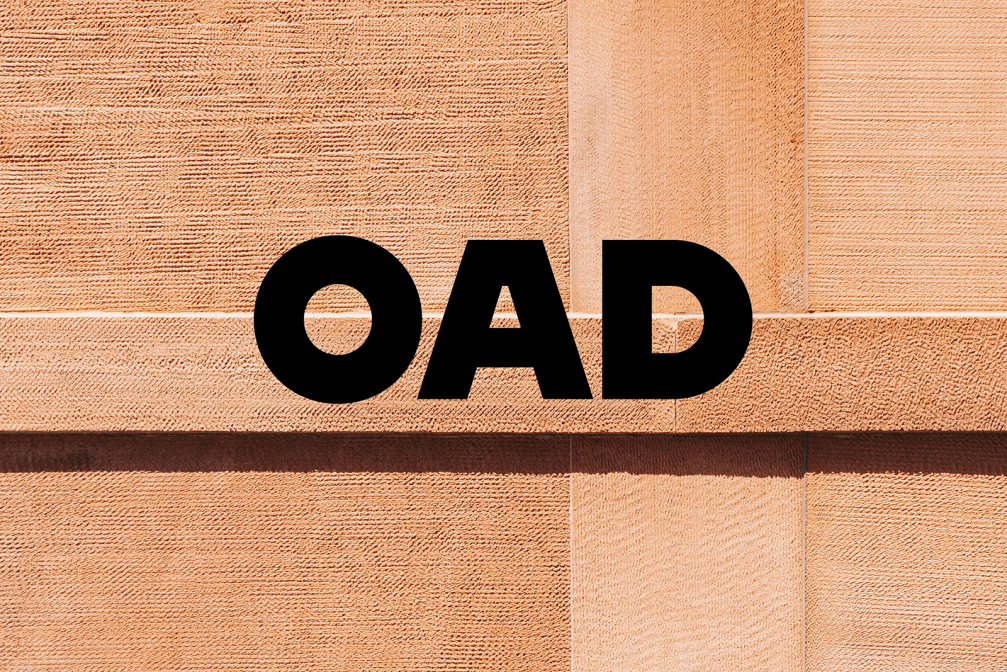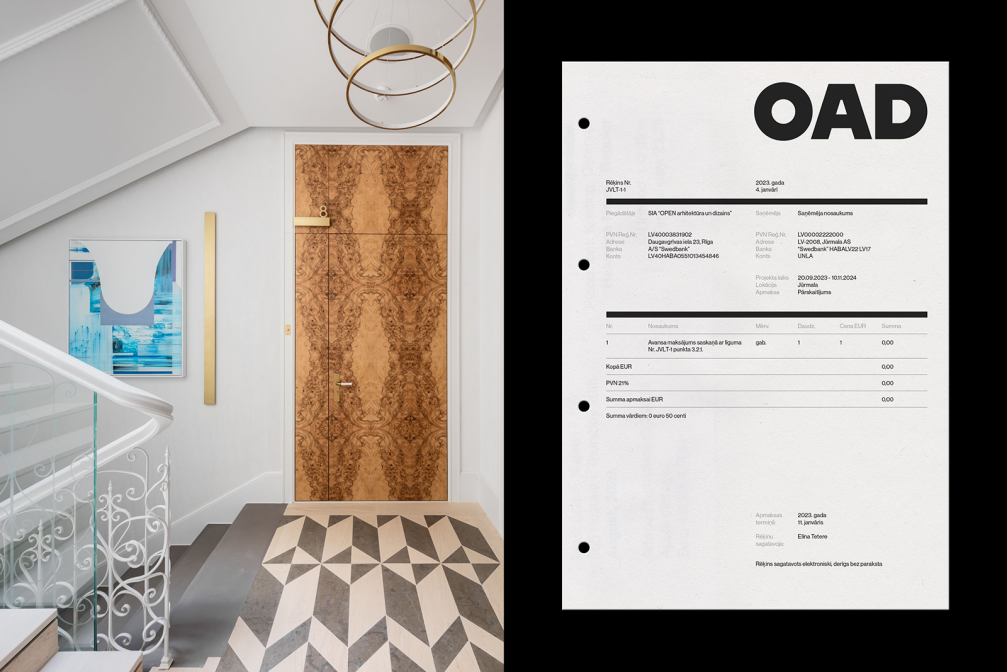 «The mission of OAD is to provide our clients with exceptional architectural and interior design services using our unconventional, unique narrative approach and a responsible contemporary contextual architectural experience. Our created projects are grounded in the 3F formula that maintains a balance between form, function, and feelings, enabling architecture and design to withstand the test of time in people's memories,» explains Zane Tetere–Šulce, the founder and lead architect of OAD.
Established in 2006, Open Architecture Design is one of Latvia's leading architecture and design offices, having realised and commercial projects of various scales both in Latvia and worldwide. Currently, the office operates with a team of over twenty professionals. Over many years, OAD has collaborated with real estate developers such as R.Evolution, RA Invest, and VEF Kvartāls. This year, the company has initiated a partnership with one of the largest real estate companies in the Baltic States, Kapitel, developing the public interior of the Elemental Business Centre office complex as well as the interior of Kapitel's office. In collaboration with real estate developer R.Evolution and the Spanish architectural firm BC Arquitectos, OAD designed the innovative architecture and interior design of an office complex in Barcelona, which won the European Property Awards Europe in the Development category this year. Meanwhile, in partnership with R.Evolution and the BSBG architectural group, an exclusive multi-storey residential complex development project is being realised in Dubai, with plans for completion in 2026.