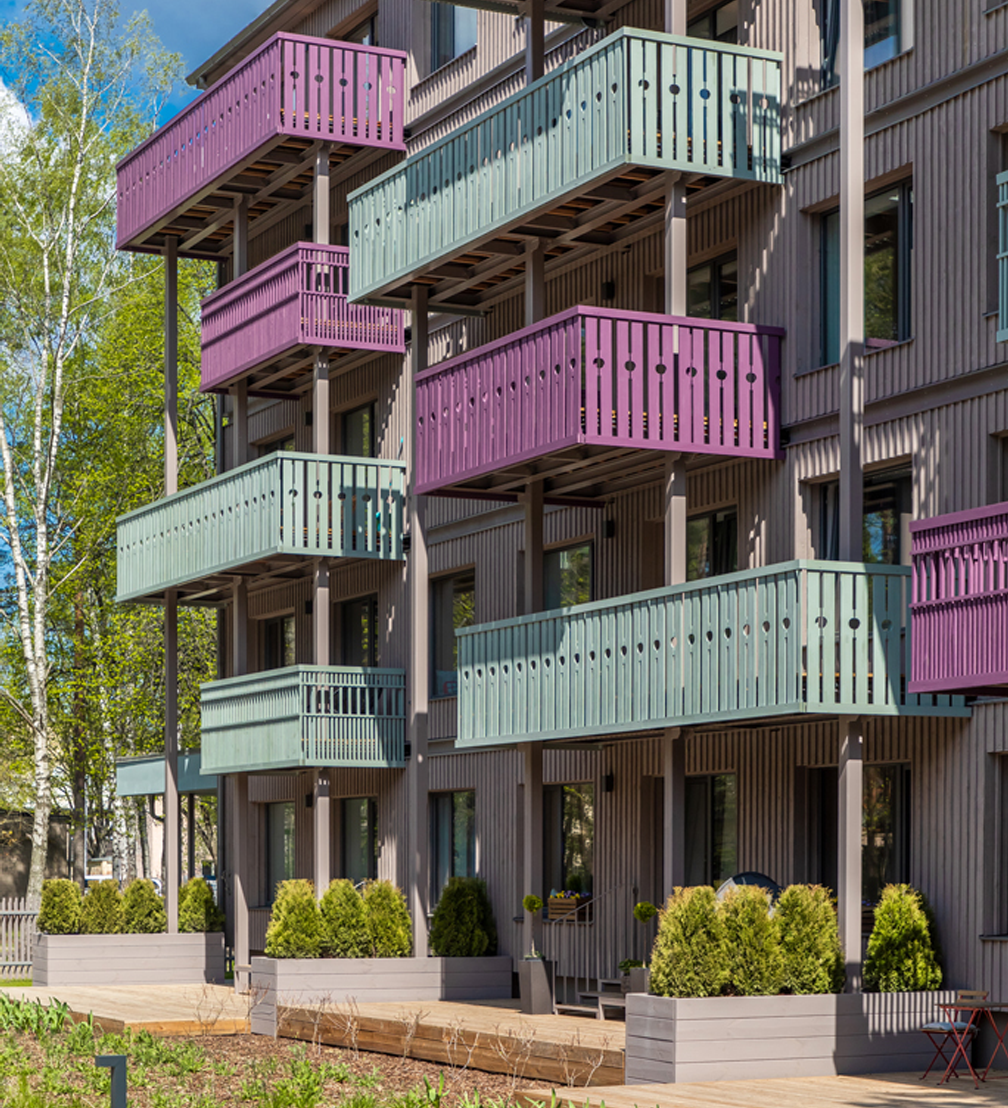 Architecture office Open AD has transformed a Soviet-era sanatorium in Jūrmala into a contemporary, sustainable, and functional apartment complex surrounded by a private park with sports and leisure amenities.
Open AD describes the project Edinburgh Apartments & Lofts as «an illustrative example of how uncomfortable heritage can be preserved in the name of sustainability by completely changing its functionality, visual form, and experience at the sensory level.» The redevelopment has been addressed with a sensitivity for context, drawing inspiration from Jūrmala's distinctive historical wooden architecture — the rich woodcarvings and vibrancy of the resort town's villas and summer houses.
The complex is near Edinburgh Avenue, which earned its name in the late 19th century, when the neighbourhood of Dzintari was a popular location for the villas of wealthy Rigans and Russian aristocrats. Grand Duke Maria Alexandrovna was also a frequent guest, and after her marriage to Alfred, the Duke of Edinburgh, the area earned the name Edinburgh. Today the apartment building Edinburgh Apartments & Lofts evokes the aristocratic feel of the neighbourhood's history and offers its residents a contemporary yet cosy standard of living.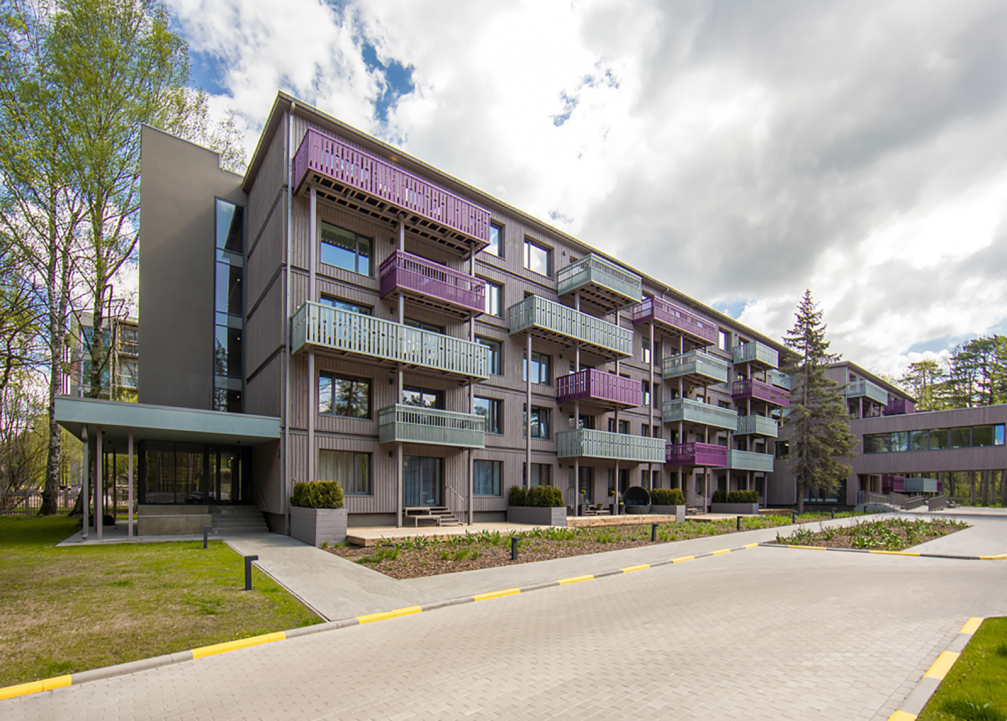 The project consists of two interconnected buildings that accommodate apartments with one to three rooms, as well as spacious lofts. The buildings have been modified in multiple ways during the redevelopment — the insulation of facades, enlargement of existing windows, replanning of the interior, and the construction of terraces, balconies, and pergolas. As a result, the new apartment complex offers a wide variety of suites and provides each with its own private outdoor space, allowing residents to enjoy the presence of seaside nature. Thanks to the revitalisation of the buildings and their territory, new non-luxury residences have been created, contributing to Jūrmala's year-long inhabitation. The far-reaching changes improve the quality of life not only for the residents of the complex but also for the surrounding area.
The complex sits amidst a vast park intended for the residents of the complex. It is well equipped to promote networking and a healthy lifestyle. The park features infrastructure for relaxation, gardening, and exercise, all conforming to the general aesthetic of the complex.