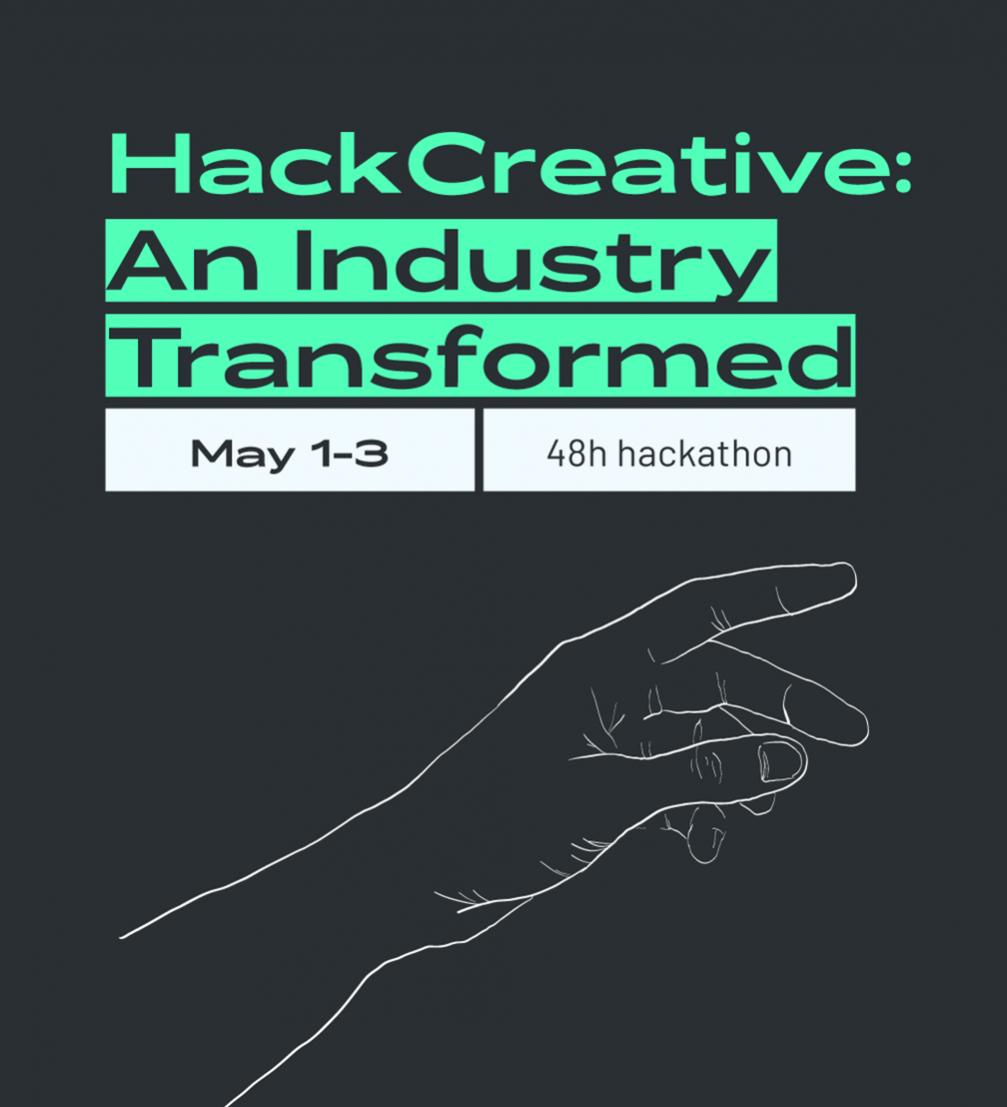 On May 1–3, cultural and creative industries hackathon HackCreative: An Industry Transformed took place online, bringing together more than 300 creatives and other stakeholders from 30 countries. The participants developed a variety of projects that could potentially provide support to the industry during the crisis caused by Covid-19. During the hackathon, 26 ideas were developed, and the three most successful projects shared a cash prize fund of 10 000 euros provided by Swedbank.
At the end of the hackathon, a jury of experts consisting of Solvita Krese, Director of Latvian Centre for Contemporary Art, Dace Resele, Head of the Northern Dimension Partnership on Culture Secretariat, Uldis Zariņš, Deputy State Secretary for Cultural Policy at Ministry of Culture of the Republic of Latvia, Alex Antolino, Creative Director of Typeform, and Sebastien Toupy, Head of Relationships at The Next Web, selected the three most promising projects that performed best in a fierce competition.
The 1st place and a cash prize of 5000 euros were awarded to the team Brainfood, which developed a platform where artists  and various professionals of creative industries can earn extra income by offering private lessons and masterclasses. Idea pitch
«I think that a hackathon is a great experience, whether the participants already come with a specific idea or it is being developed in a short period of time. The time allotted makes it necessary to gather all the skills in an organised way and focus on using them at all times. We worked in a small team of 4 people and it was easy for us to both communicate and meet the deadline. I hope that other people will also use these types of events to improve their skills,» says Elvi Kustavus of the Brainfood team.
The 2nd place and a cash prize of 3000 euros for further development of the idea went to the team #visitmuseum, which came up with an online registration and ticketing tool for museums, libraries, and archives based on the database of kulturasdati.lv. Idea pitch
The 3rd place and seed capital of 2000 euros for the further implementation of the project was awarded to team Cosimo, who presented an initiative in which business can be combined with creativity to support unique cultural projects through tax relief, which acts as a donation. Idea pitch
During the online award ceremony, special prizes were presented: the team LaikaForma received a 1000 euro cash prize from the Northern Dimension Partnership on Culture (NDPC) for further development of the idea. This team developed a digital platform that includes the largest archive of contemporary art in Latvia, educational materials, and a comprehensive overview of cultural heritage. Idea pitch
Another special award was presented by Make Room Global, who selected two teams that won a fully paid opportunity to visit and participate in the Innovation Lab programme, which will take place in India in February of 2021. During the Innovation Lab programme, all participants will have the opportunity to participate in a project in which 3 best teams will share a cash prize of 20 000 euros, which will help in the further development of ideas. The winners of the Make Room Global award are the 3rd place winners Cosimo and the team Business of Creativity which developed an educational online platform where creative industry professionals can learn the basics of business from leaders of successful creative industry companies. Idea pitch
Participants of the hackathon had the opportunity to work with 17 mentors who supported the teams by sharing their knowledge, experience, and useful insights. The cash prize fund worth 10 000 euros was provided by Swedbank that has previously also supported hackathons HackForce and The Global Hack.
The cultural and creative industries hackathon HackCreative: An Industry Transformed was organised by the Northern Dimension Partnership on Culture (NDPC) in cooperation with Latvian Centre for Contemporary Art, and Trans Europe Halles network, and supported by the Ministry of Culture of Latvia.