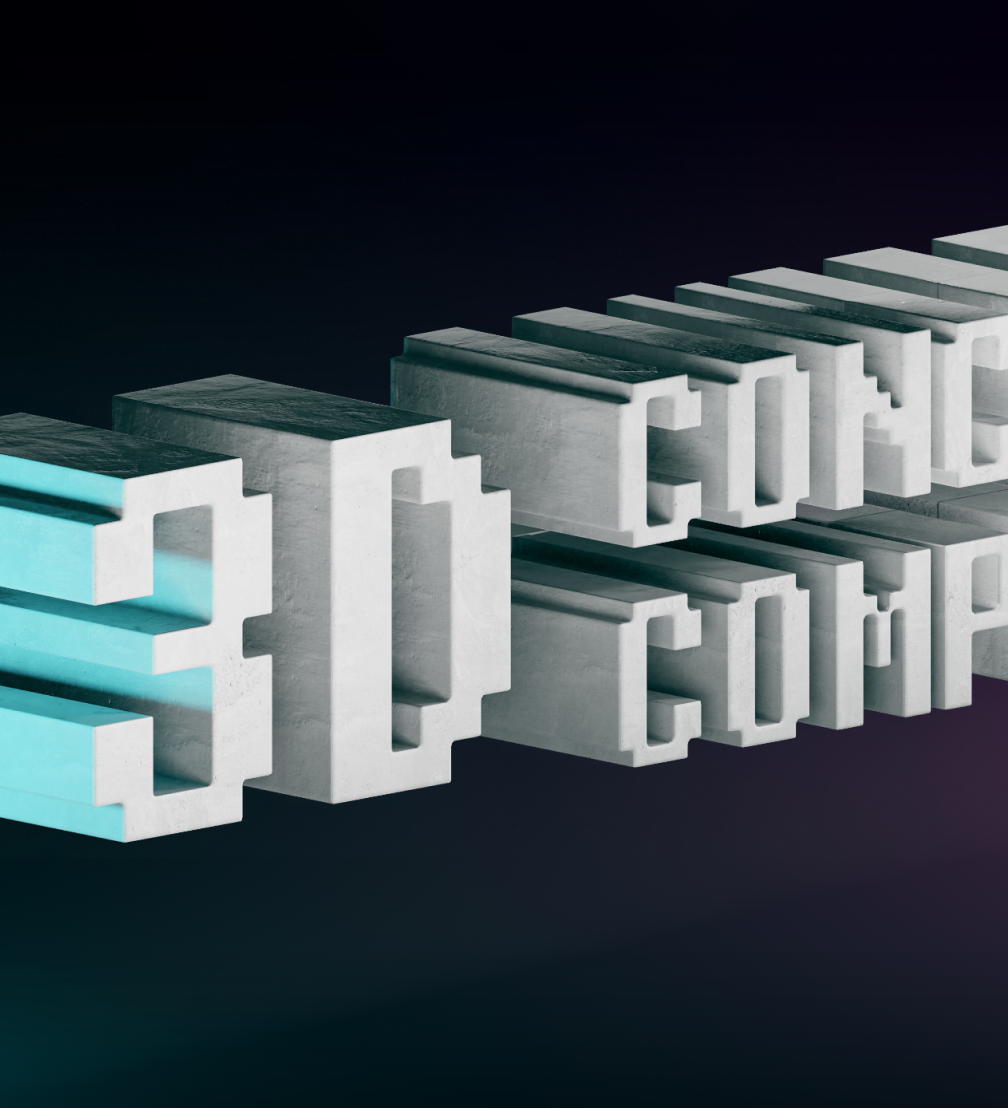 Until November 10, students and those interested in 3D printing are invited to apply for participation in the international 3D concrete printing competition. The event will begin with a hackaton on November 16, followed by a three-month concept development phase. Participants will compete for the opportunity to turn their ideas into environmental objects, as well as for a a prize fund of 5,000-10,000 euros.
3D concrete printing is an innovative direction of scientific and technological development that is evolving rapidly all over the world. This sustainable technology ensures efficient use of human resources and materials and offers the architectural and construction industries almost endless possibilities in terms of freedom of shape, size and structure.
This spring, Riga Technical University (RTU) in partnership with the largest producer of dry and ready-to-use building mixes in the Baltic region Sakret established the first 3D concrete printing scientific laboratory in the Baltics. The laboratory is equipped with a 3D concrete printer made by RTU scientists and RTU Design factory engineers. There you can print concrete mass, develop prototypes for 3D printing of objects or construction details, research and test innovative materials as well as test the printed objects.
To popularise 3D concrete printing and create the first publicly available 3D printed design objects and small architectural forms in Latvia, the University of Latvia (UL) and RTU Design Factory in cooperation with the creative skills education platform C2D is organising the first international 3D concrete printing competition in the Baltic States. Students of architecture, construction, design, engineering and art, as well as specialists in 3D printing, sculpture and project management are invited to participate in the competition. Those interested can participate in the competition both individually or in teams with up to five members. The event will be held in English.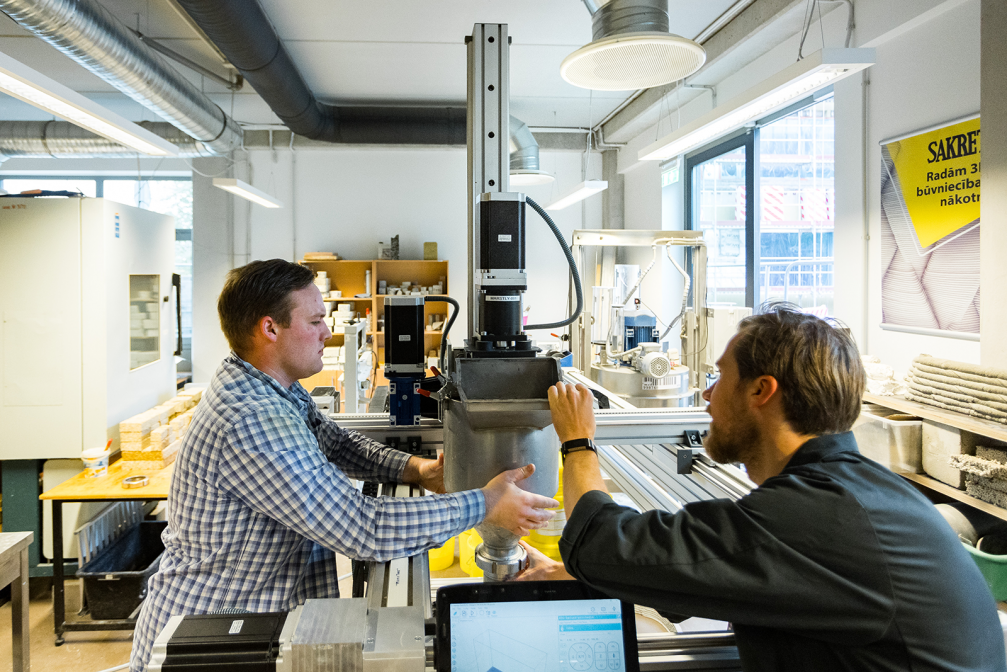 The competition will take place in two parts. A four-hour brainstorming hackathon will take place on 16 November, followed by three months of in-depth concept development in collaboration with competent mentors from the RTU 3D Concrete Printing laboratory. In the spring of 2022, a professional jury will evaluate the submitted prototypes. One to three best teams will have the opportunity to realise their design object in 3D concrete, placed in the territory of the Academic Center of the University of Latvia, as well as well as receive a part of the full 5000–10 000 euro prize pool.
More information about the competition and registration can be found on the competition's website.
The competition is organised with the support of the ERDF co-financed project LU Innovation Grants for Students (No.1.1.1.3 / 18 / A / 007). In order to develop students' innovative thinking, creative skills and entrepreneurship, Latvia's largest universities are implementing an ambitious project, offering diverse and modern training modules, extensive opportunities for cooperation with industry, scholarships and support tools for the development of early science-intensive business ideas.