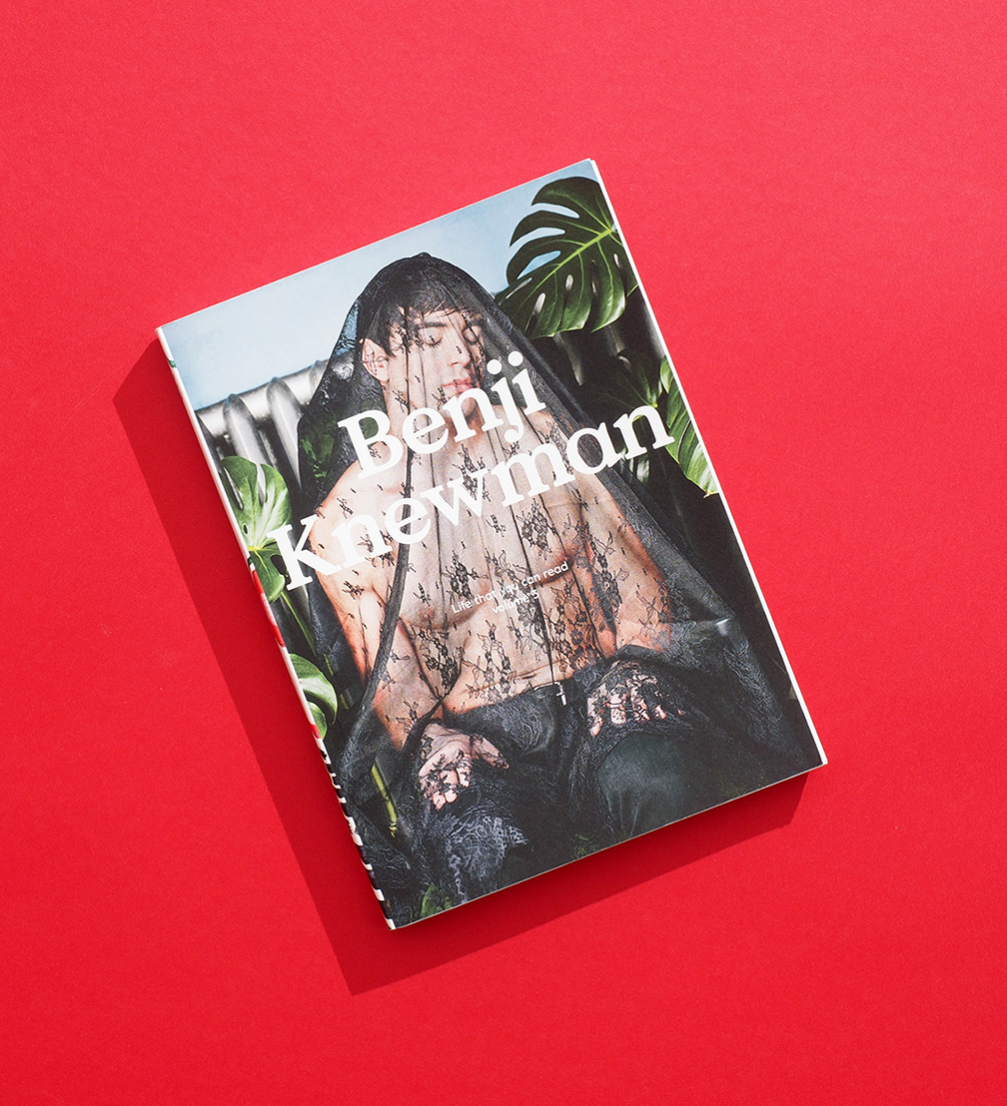 Editorial design by Madara Krieviņa
The third volume of the bilingual bookazine «Benji Knewman» is out, this time focusing on our common history — the Soviet era, The Baltic Way and the roaring Nineties. Published in Riga, the issue is already available in 22 countries all around the world.
The protagonist of the third «Benji Knewman» is Auseklis Baušķenieks, who isn't well known in the world or among the younger generation of Latvians. In cooperation of the fund «Art Needs Space» and the Mūkusala Art Salon the pages of the bookazine have turned into an art exhibition of works by Auseklis Baušķenieks. It reveals both the personality of the Latvian surrealist and aesthetics of his works, as well as tells about everyday life in Soviet Latvia in a very captivating way.
Continuing to write about life in Riga, Latvia and elsewhere, «Benji Knewman» interviews American musician Steve Grand who visited Riga this summer to take part in «EuroPride 2015». Together with the chef Dzintars Kristovskis from Valmiermuiža Restaurant, Benji looks for the taste of Latvia and finds out why brand architect Philippe Mihailovich from South Africa thinks that branding needs rebranding. Meanwhile urbanists Toms Kokins and Evelīna Ozola tell their story, why they have moved their life and work from Riga to Cēsis.
Editorial design by Madara Krieviņa is complemented by Santa Bindemane's illustrations. For an even finer reader's experience, there are various types of paper used for this issue. Furthermore, one can also explore the content of the edition in an audiovisual platform, developed by web designer Kārlis Feldmanis.
«Benji Knewman» bookazine can be purchased in Riga's finest book and lifestyle stores, as well as online. The bookazine, published in Riga, is available in 22 countries, including Canada, USA, Brazil, the Netherlands, UK, Austria, Lebanon, Australia, New Zealand. On November 30 the World's independent magazine award «Stack Awards 2015» will take place in London. «Benji Knewman» is shortlisted as The Magazine of the year and the Launch of the year.