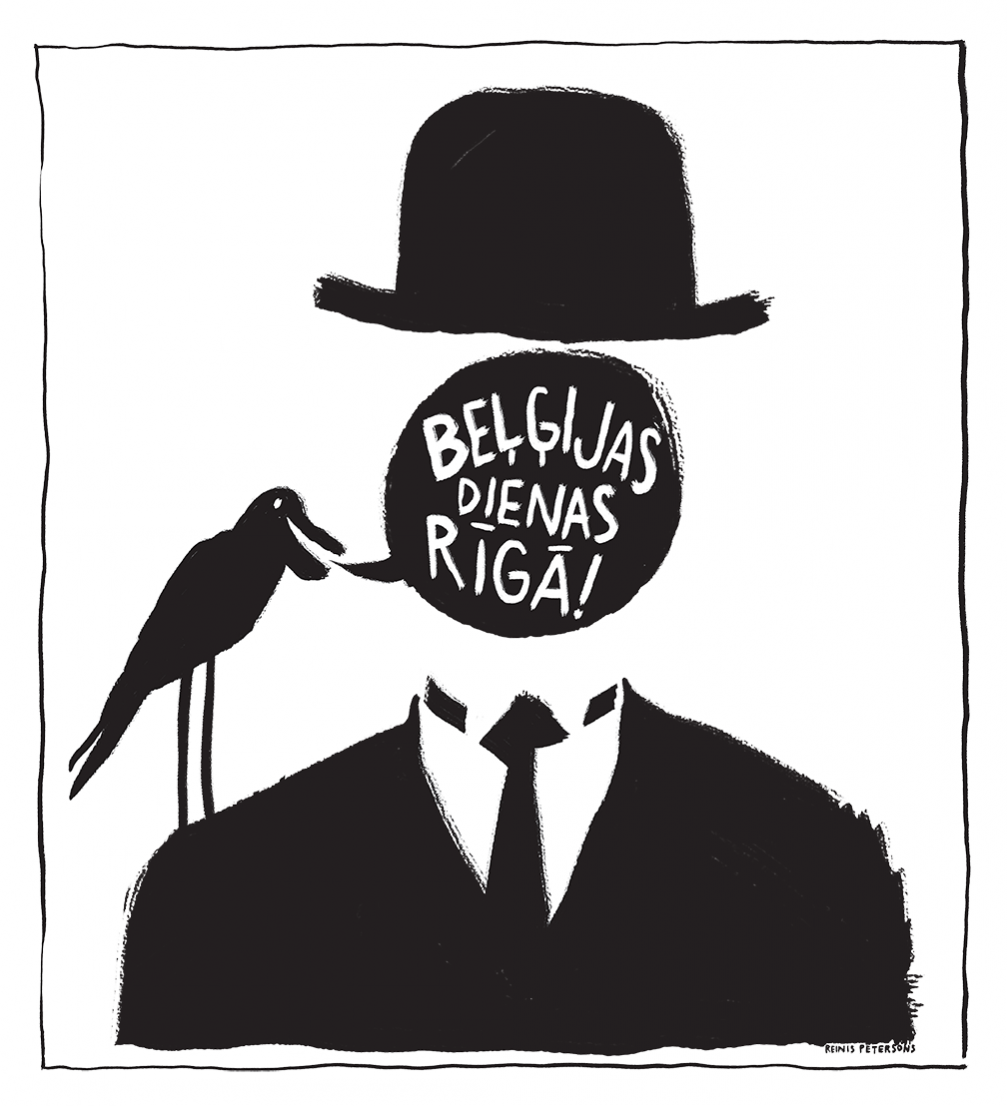 Illustration by Reinis Pētersons
Introducing locals with the current trends of Belgian culture, starting from November 15 till 20, the annual Belgian Days will be held in Riga. The diverse program will offer various cultural events — musical performances, lectures on art and design as well as an exhibition of the best works of the «kuš!» comic strip contest, short film screenings and B2B meeting about business opportunities.
Stories Editorial November 12, 2015
As usual, the programme of the  will introduce the locals with a share of what the Belgians themselves find trendy and important in their culture.
On Monday, November 16 two lectures will be held free of charge at the co–working space «The Mill», providing a glimpse into the current cultural scene and creative industries in Belgium. The young and talented children's book author and graphic designer will reveal some of his graphic secrets in making internationally awarded books. One of his well–known works both in Belgium and abroad is the book series about the Cookie Man () with characteristic geometrical and playful illustrations. As a graphic designer Gaudesaboos has also cooperated with the Belgian children's fashion brand , which is well recognizable thanks to its funky print fabrics and individual style of presenting the clothes. The second speaker in the evening will be Frederic Meseeuw, senior consultant at the Brussels Centre for Fine Arts .
Since Belgium has played a major role in the development of European comics, an exhibition of the best works of the comic strip contest «Urban Jungle» is going to be opened at the National Library of Latvia on November 17 as an integral part of the Belgian Days in Riga.
Continuing the must–attend list, on November 19 the recently opened premises of the cinema «Bize» will become a venue for screenings of the film programme «Short from Belgium».
In addition, the Belgian Days in Riga will offer jazz and classical music concerts, as well as meetings for entrepreneurs where the business opportunities in Belgium will be discussed.
More information about the events, and the full programme of the Belgian Days in Riga is available here.