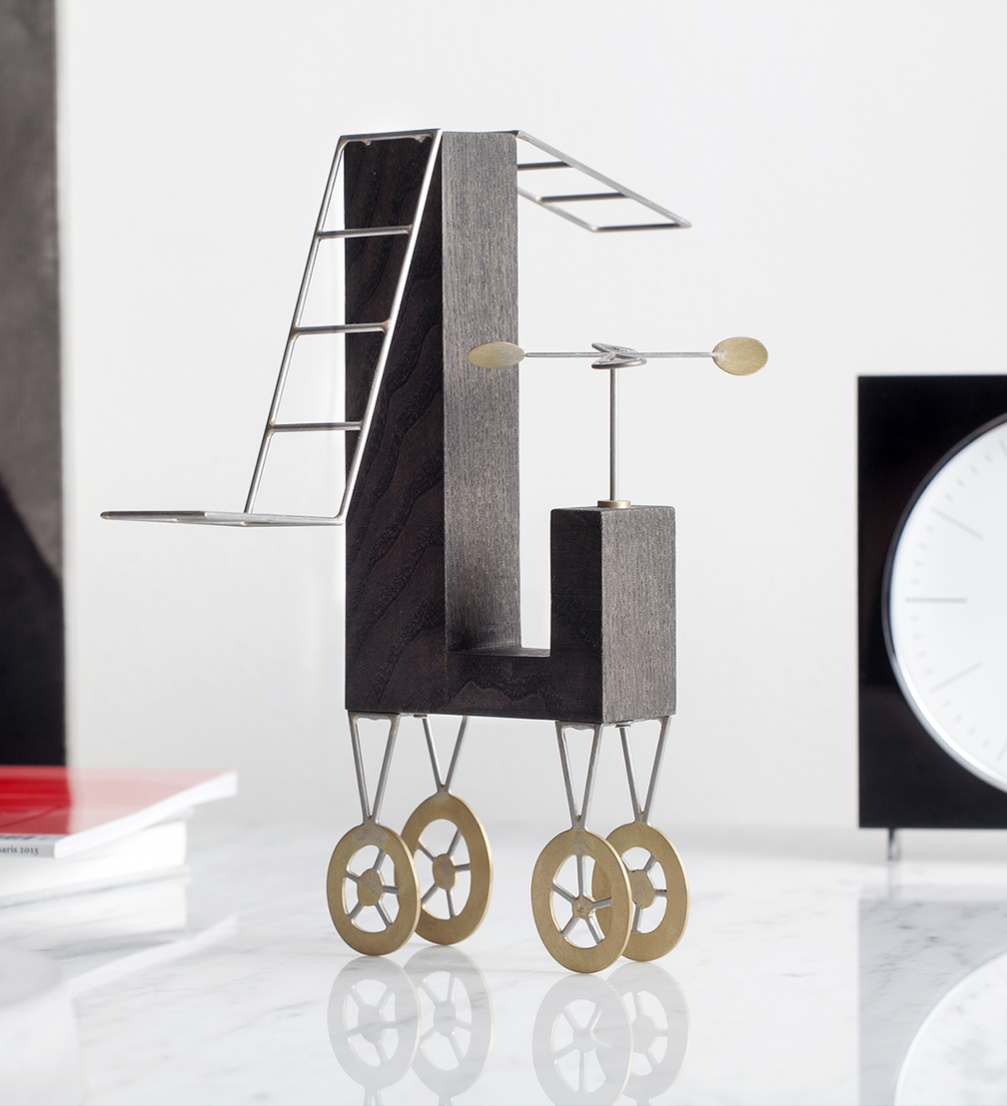 Flying letters by Pēteris Līdaka. Photo by «Miesai»
The brand «Miesai» has added flying letters by Pēteris Līdaka to the design series devoted to Ansis Cīrulis.
Pēteris Līdaka calls himself a dream engineer and a traveller in space. His imagination often creates flying beings and objects: peculiar space ships and fantastic cat airplanes that do not obey the laws of physics. Pēteris works across a wide range of disciplines — illustration, sculpture, animation, and photography.
«I have always been fascinated by the air space and everything that happens within it. For a while I had an idea of creating a flying alphabet. It seemed natural to bring the elegant letters of Mr. Cīrulis to life and make sculptural objects. There is too much practicality and earthiness in our daily routine. Therefore this design collaboration is a call to foster fantasy and to get to know the rational font of Ansis Cīrulis from a different angle. Let Cīrulis fly,» says the author.
R and L are a small part of the word Cīrulis, and soon they will be joined by a flying C. The letters are cut from ash wood, carefully buffed, stained and varnished. Brass and steel parts are a fine work of metal craftsmen. Each letter is diligently done by hands and therefore subject to slight variations. Dimensions: 27 x 27 x 30 cm.
The «Cīrulis» project by the label «Miesai» is a tribute to one of the most distinguished designers of the first independence of Latvia, and it makes use of the font created by design studio «Asketic», which is named after Cīrulis and inspired by the characteristic typefaces the artist used.